Stunningly


Beautiful

A stunningly beautiful 14-month calendar exclusively available from Turning Point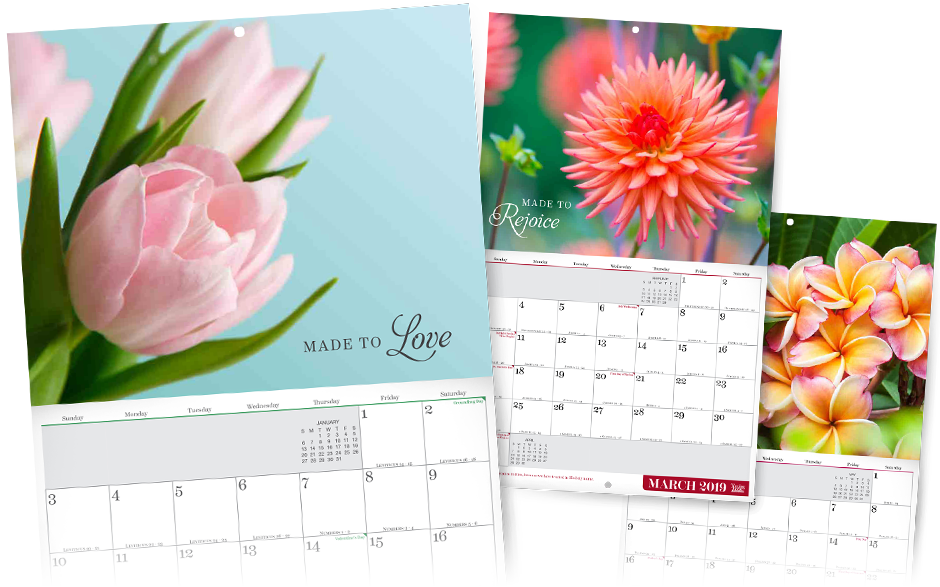 Circumstances


may overwhelm...

As the year goes by, circumstances may overwhelm. But they need not crowd out what matters most—the one we serve, and the work to which He calls us!

This remarkable 2019 Wonderfully Made 14-month calendar will help you remember, each and every day, that you are made for God's glory, designed to serve Him and praise His Name!
Read


through the Bible in a year

Calendar features include:

Daily plan to read through the Bible in a year
Scriptures from the Psalms
Magnificent images of God's creation
Notation of special holidays
2018 November and December holiday planning guide
Space to jot down appointments, birthdays, or special events