 How do we live for God in a chaotic, divisive, even threatening society?
How can Christians change their world?
Turning Point's spring prophecy campaign will show the way.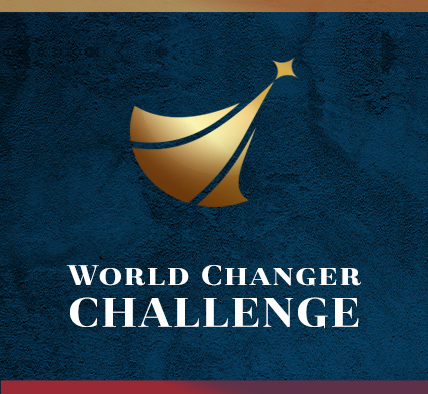 The World Changer Challenge
Join us as we pray each day for wisdom to face uncertain times.
Pray With Us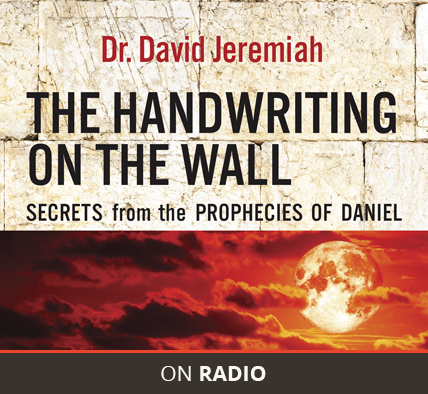 The Handwriting on the Wall
Follow our radio broadcasts as we travel verse by verse through the vivid and descriptive prophecies found in the book of Daniel.
Airing on Turning Point Radio from February 3 through April 29.
Listen Now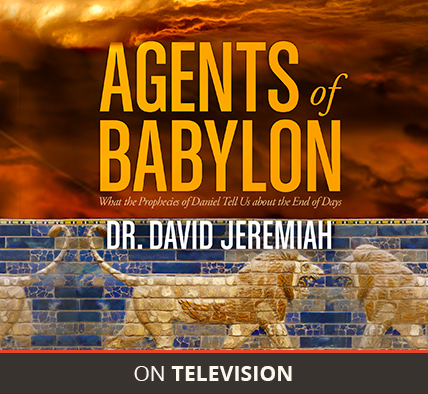 Agents of Babylon
Embark on an in-depth exploration of the characters and prophecies contained in the book of Daniel through our television broadcasts.
Airing on Turning Point Television, weekends, through April 19.
Watch Now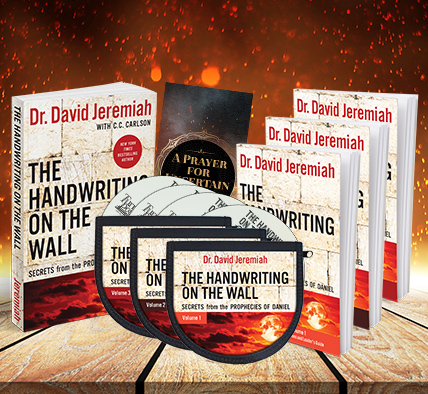 The Handwriting on the Wall Resources
Daniel faithfully served God at crucial moments in his people's Babylonian captivity. His book offers some of the most descriptive portions of prophecy in all of God's Word. This classic work by David Jeremiah will bring Daniel's visions to life like never before.
View Resources
A Prayer for Uncertain Times
Free Bookmark
When days are consumed with confusion, let this prayer guide you into God's peace and fill you with hope.
Free Bible Bookmark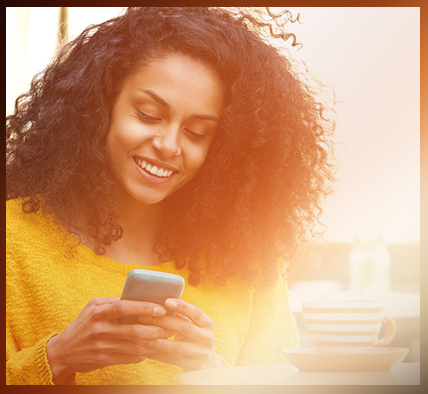 Be the First to Know!
Stay connected with Turning Point's Facing Uncertain Times prophecy campaign through regular email updates.
Keep Me in the Know!

When we go to the doctor, we want to hear two things: (1) "I know what is wrong with you," and (2) "I know how to fix it." But what if the doctor said one more thing? Imagine how you would feel if he added, "Let me introduce you to folks who have already been through this. They'll encourage you." That would be even better!
Today we are living in a similar situation. Our days are filled with uncertainty. Chaos, turmoil, stress, anxiety, and even anger plague our world—especially in a politically charged election year. Yet our world bears similarity to ages past: every era of human history has known uncertainty from a human perspective.
God's Word contains wisdom for our times. It cuts through the turmoil, diagnoses our condition, and prescribes the cure. Throughout its pages, we find hope for today in the saints of old who faced chaos, political unrest, and even persecution. We do not have to question how to live in our culture today. We can discover strategies to change our world by studying their example.
Men like Daniel and Jesus' disciples thrived in the midst of their chaotic culture by interpreting the times prophetically—they trusted in God's plan for their life and for ours today. From their example, we understand that biblical prophecy offers a roadmap to follow, even during the most difficult times. Because God has revealed His overarching plans for the future, we can be at peace, and even joyful, when the world is reeling with conflict. In fact, we can be a beacon of hope for those around us!
Biblical prophecy is the key to a peaceful, hope-filled life because it foretells our future and reminds us how fully God is in control.
This spring the Turning Point family will examine ways we can thrive in our uncertain times by studying believers who flourished amid chaotic cultural settings much like our own:
Daniel and his friends in Babylon
Jesus and His disciples in the first century
Followers of Christ leading up to today.
When the world is shaken to its core, the righteous do not shrink back (Hebrews 10:38). If we do not take a stand for what is right and true, where can the world look for guidance… for hope? Our calling does not change with the times. We cannot shrink from the challenge; we cannot delay. God's truth is vitally important during times of uncertainty.
For nearly forty years, people have relied on Turning Point to provide sound, biblical teaching. God has commissioned us to deliver the unchanging Word of God to an ever-changing world, and He has blessed our ministry. We are reaching more people today than ever before. But with our expanded outreach comes an increased financial challenge. We've got to be there, and your gift today will make sure we are. Please partner with us by giving generously to the ministry.