FREE Bookmark:
Lord, Teach Us to Pray
As Christians, we can communicate directly with our Heavenly Father through prayer, but we often struggle to know how to pray and to be diligent in our prayers. When the disciples asked Jesus to teach them how to pray, He gave them, and us, the Lord's Prayer to follow as an example.
The Lord, Teach Us to Pray bookmark is a daily reminder to worship and praise God and to bring our requests to Him through prayer.
Request this free beautiful bookmark today!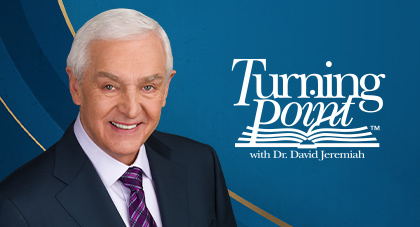 About Dr. David Jeremiah
David Jeremiah has been one of America's most trusted Bible teachers for more than 39 years. Each day he helps millions of people deepen their understanding of the Bible through daily Turning Point Radio and Television programs around the globe.