FREE Resource
Unshakeable Confidence Cards
Find Strength in Heavenly Assurance
In the midst of our chaotic world, we can live confidently! This pack of ten Unshakeable Confidence cards will help you do just that. Each card contains:
A challenge for living confidently
A focus for your day or week
A quote from Dr. Jeremiah to encourage you
And a Scripture verse to meditate on
Place a card in your Bible, on your mirror, in your car, or another convenient place, and use them as a daily reminder to live with confidence in a chaotic world.
Thank you for your faithful support of Turning Point's God-given mission: Delivering the unchanging Word of God to an ever-changing world.
Thank You
Your complimentary Unshakeable Confidence Cards are being prepared for shipment! If you have any questions about your order, contact us at:
(877) 998-0222
or
Living With Confidence Set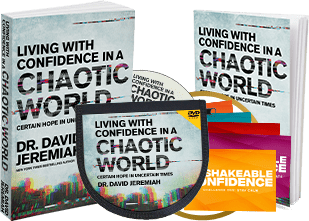 It's time to live by faith rather than fear! Dr. Jeremiah's Living With Confidence Set contains all the tools you need to claim the "certain hope" that God alone can give us in these uncertain times.
You'll receive:
Living With Confidence in a Chaotic World (256 pages, hardcover)
The correlating study guide (softcover)
David Jeremiah's original Living With Confidence in a Chaotic World teaching series on your choice of CD or DVD album
A set of Unshakeable Confidence cards
Take the complete journey into finding confidence in your walk with the Lord!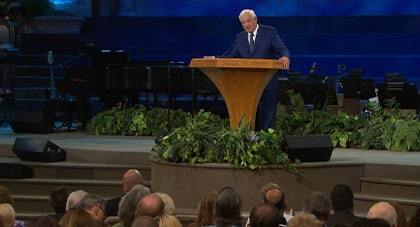 About Dr. David Jeremiah
David Jeremiah has been one of America's most trusted Bible teachers for more than 38 years. Each day he helps millions of people deepen their understanding of the Bible through daily Turning Point Radio and Television programs around the globe.