Fund Transformational Ministry
Turning Point's Launch 2020 Initiative
The Turning Point team is praying that the Lord will lead 2,020 people to give $220 each—between now and 12/20—to help us finish the year strong and launch our ministry together in 2020. Could you be one of them?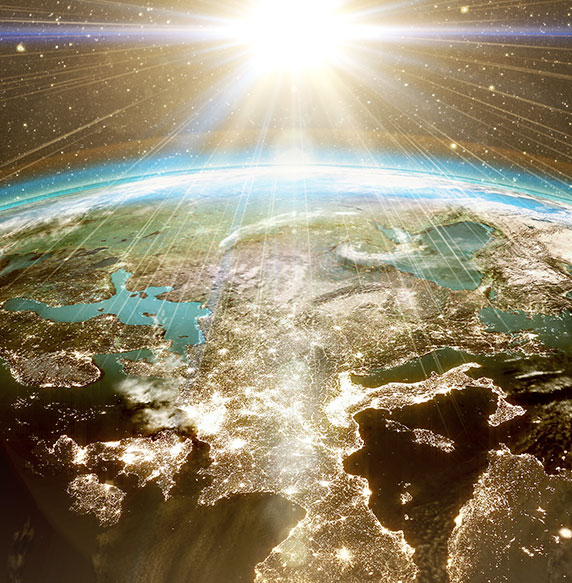 God has called...
Turning Point to the task of delivering the unchanging Word of God to an ever-changing world. By His grace and with the generous support of friends like you, we are answering that call. More people than ever can find Christ every day through Turning Point, via television and radio and online channels.
But in the coming year, we must reach even farther with the Gospel… to places where access to God's Word is limited or even restricted. Right now we have an opportunity to reach a potential audience of 66 million people who speak Bahasa in Indonesia—the largest Muslim nation on earth!
Can we reach them next year?
We must do what we can. We must work even more efficiently. Most of all, we must walk even more intimately with Jesus every day.
Please stand with Dr. David Jeremiah and the work of Turning Point: Commit to walking daily in the Lord's presence and give a special Christmas gift to share God's Word. We want to reach everyone, everywhere, using every means available to us.
85% of every dollar goes directly back into ministry.
Only 15% is used to sustain the day-to-day operation of Turning Point
If you feel called...
to be one of the 2,020 people who give a gift of CAD $220, we would like to honor you with a special Launch 2020 gift package. You will receive:
A four-pack of Turning Point's exclusive 2020 devotional Daily in His Presence. This giftable resource will help you take a few moments each day to pause—to shift your focus from everything that's going on in the world and connect your heart with the heart of Jesus. Invite a few friends to open the Word with you, and let Dr. Jeremiah share words of wisdom with you every day of the new year through the new Turning Point devotional.
The Rose Chronological Guide to the Bible. Explore biblical history in a fresh new way with this chronological, visual resource. See how God's plan of salvation through Jesus Christ has unfolded through time—how it fits into God's big story from Creation to the End Times.
Partner with us to Launch 2020
Goal: 2,020 gifts by
December 20