Lock Arms with a friend & take the Promise Stand with...
The Promise Code
Share Pack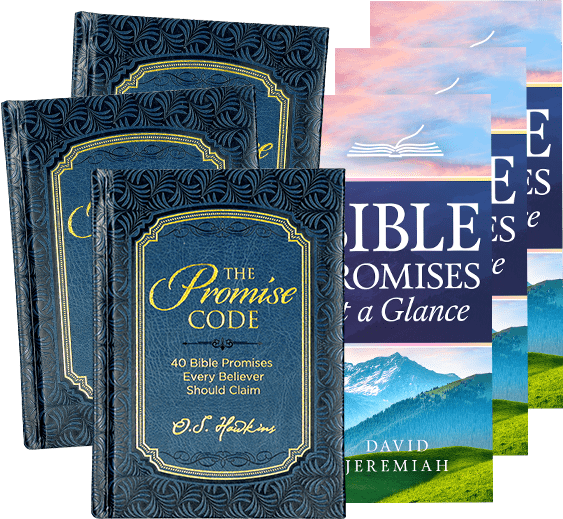 Promises get made...and broken...all the time. But not these. These are different.
Such promises from the Heavenly Father can be found on nearly every page of Scripture...and with The Promise Code, you'll journey through forty of His greatest biblical promises and develop a lifestyle of living by them!
Each chapter—forty in all, one for each promise—features a powerful Scripture reference you can memorize and cling to, a prayer you can pray to stand upon in your life, and valuable insights that reveal what each promise means for you...how it can sustain you and fill you with hope in all circumstances!
Request Now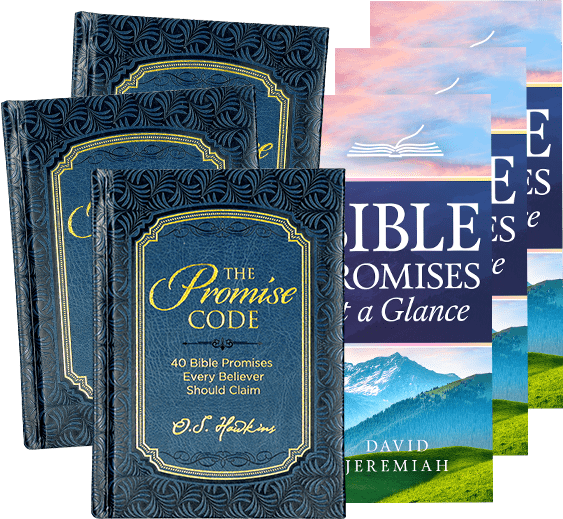 Stand with 100% Confidence on God's Promises to You!
40 Promises From God For You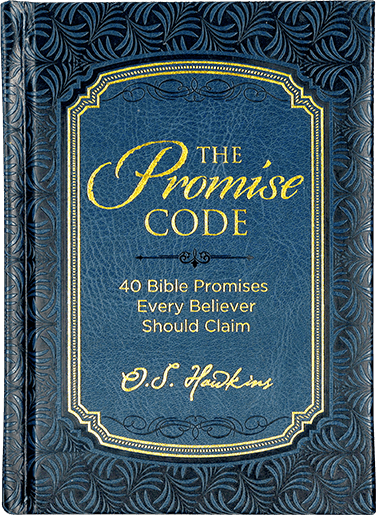 Do you trust in the promises of God you've read in the Bible? Do you live your life by them? In The Promise Code, friend of Turning Point and author O. S. Hawkins dives into 40 of those promises, giving them context and meaning. Find the joy and peace that can only come through an understanding of how you can count on God's promises to be true in your own life.
Learn how to:
Lead a faithful Christian life by believing in God's promises
Draw nearer to God through studying what He says to be true in His Word
Experience peace amid life's troubles
Request Now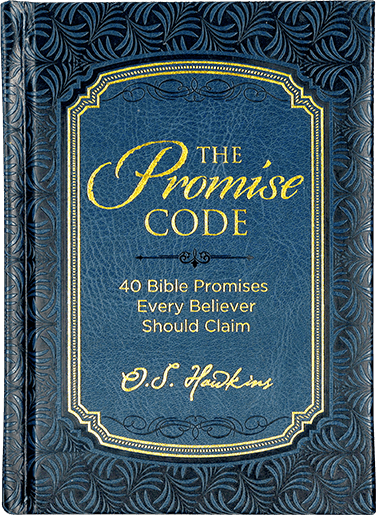 THE PROMISE...
of a Brighter Tomorrow
THE PROMISE...
of His All-Sufficient Grace
THE PROMISE...
of Eternal Security
THE PROMISE...
of Victory Over Temptation
THE PROMISE...
of Salvation
THE PROMISE...
of Answered Prayer
THE PROMISE...
of Joy
THE PROMISE...
of Rest
THE PROMISE...
of Overcoming
THE PROMISE...
of Direction in Life
THE PROMISE...
of Blessing
THE PROMISE...
of Wisdom
THE PROMISE...
for the Future
THE PROMISE...
of His Presence
THE PROMISE...
of His Return
And 25 additional key topics!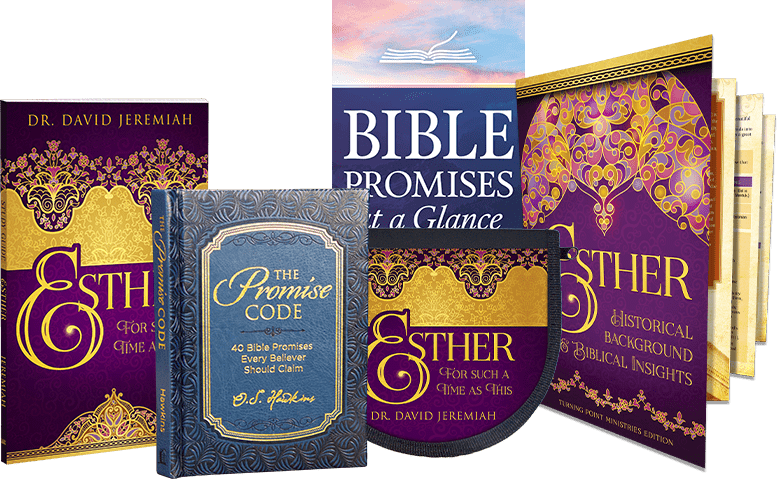 Discover the Power Knowing of God's Promises to You
The Promise Set
Isn't the world too sinful, too evil, for God to be in control? You've probably wondered this from time to time. And you certainly know someone who has.
The biblical story of Esther answers with a resounding "No!" Though this exciting Old Testament book never once mentions God directly, His sovereignty permeates every chapter and verse—demonstrating how His hand is always at work on our behalf, even amid deep darkness and depravity!
In this comprehensive study set, you will:
Learn how one pagan king's wicked ways set the stage for God's chosen servant—Esther—to become queen.
Marvel how He provided her with wise counsel and tremendous courage to save an entire Jewish nation from genocide.
Rejoice that even her worst enemy was used by God for good.
Request Now
Understand God's Promises to You
The Promise Code Share Pack
It's been said, sharing is caring, and it couldn't be truer with the Promise Code share pack! The heart behind sharing the hope-filled promises of Bible prophecy is to encourage and challenge you and your family and your community to become "Promise People"—men and women of God who will say with boldness and courage, 'I believe in and stand firm on the promises of God."
The key to tapping into this power is faith—Not merely knowing what God has promised to you, but believing Him. Stepping out onto those promises. Putting weight on them. Standing on them. People are more confident and equipped to withstand the challenges of life when they know and rely on the promises of God—and having three copies of The Promise Code, along with three of Dr. Jeremiah's new Bible Promises at a Glance quick reference guide, will help you and your friends and loved ones to do exactly that!
There is perhaps no better gift than sharing the promises God has made in His Word with clear practical application and insight to help you and those you love to trust in and live by these promises in daily life!
Request Now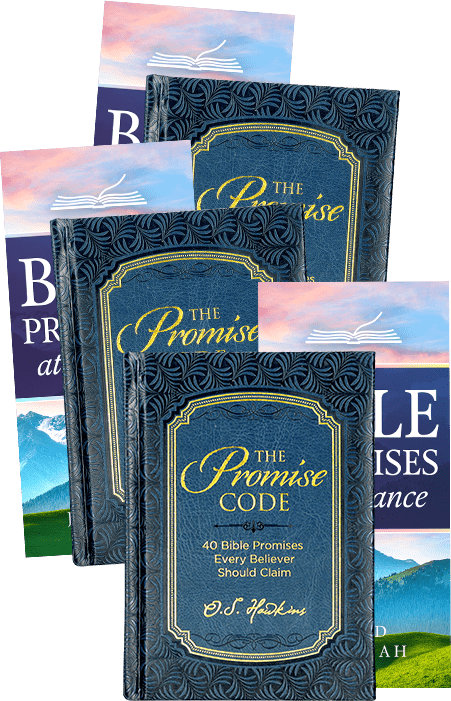 "Your future in this chaotic, out-of-control world depends on one critical decision: Will you stand on the promises?" —David Jeremiah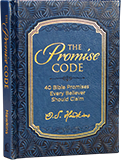 O. S. Hawkins Book
The Promise Code
An Excerpt From the Introduction
Throughout centuries of the Christian experience, the promises of God have sustained His people. When all hope seemed lost, believers have held to the promises of God. If there was ever a day the family of God needed to leave their explanations behind and cling to the promises of God's Word, it is today.
Let's begin the journey of discovering forty of the most precious promises in the Bible, coming to an understanding of what is behind them, and then claiming them for our very own . . . . In the normal traffic pattern of your daily Bible reading, God has His way of reaching down by His Spirit and quickening a verse to your heart so you know that it is His special promise just to you—in your own snapshot in time—and right at the point of your particular need.
Plus, receive a beautiful impressive chart when you request your set today!
Unlocking the Story of Esther
Historical Background and Biblical Insights Chart
Esther is an inspiring Biblical story of courage, hope, and faith in difficult times. This laminated, glossy, full-color format with illustrations and photographs unfolds so you can study the narrative and its background in great detail. Explore the themes of irony and despair, human choices, God's sovereignty, the absence of God's presence, historical events, and cultural events. Investigate the chosen ones, the missing character, genealogy, pomp in the Persian palace, one queen with two identities, and the greatest reversal.
With this helpful study guide, you can increase your faith and confidence in the reliability of the Bible. Plus, it fits inside most Bibles and is an excellent preparation tool for teaching or personal Bible study.
Learn the historical context of Esther and its Biblical insights to discover God's power and plan for His people, even in the darkest of situations.
Request Now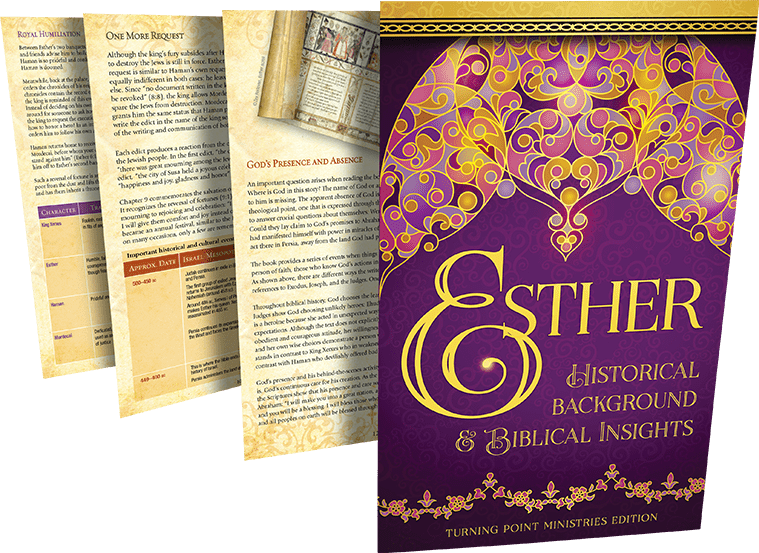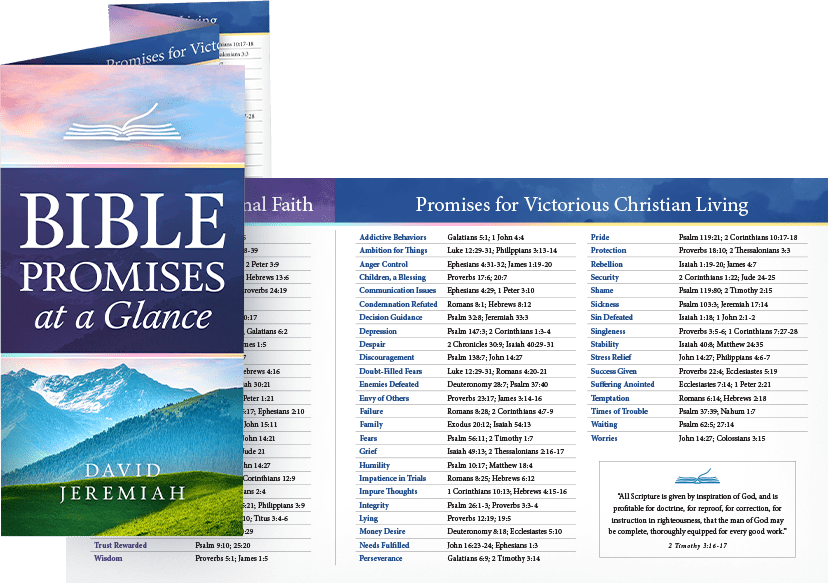 66 of the Most Inspiring Promises From the Bible
Open Up a World of Peace and Joy
Bible Promises at a Glance booklet is the perfect way to carry the power of God's promises with you wherever you go. This booklet contains 66 of the most inspiring, faith-filled promises from the bible. Easily portable, this booklet is conveniently sized so you can take your faith with you in your bible, journal, briefcase, or purse.
Discover the power of biblical promises as you read "promises for personal faith" and "promises for victorious Christian living" and open up a world of peace and joy.
Get your copy of the Bible Promises at a Glance booklet today and start claiming the promises of God!
Request Now
About the author
O. S. Hawkins
O. S. Hawkins has spent more than twenty years serving as a pastor and is now President of GuideStone Financial Resources, the world's largest Christian screened mutual fund.
He is the bestselling author of the Code series, including The Joshua Code, The Bible Code, and The Jesus Code. He speaks regularly at various conferences and churches across the nation.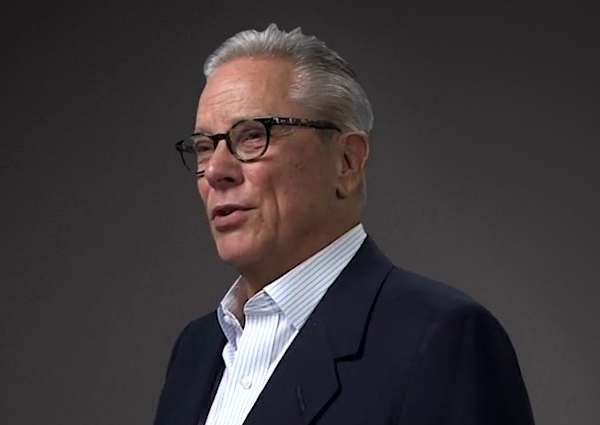 DEBRA'S STORY
A Divine Appointment
Recently, I was at a San Diego Padres baseball game with a pastor friend who had come to visit on vacation. In the section where our seats were located, a woman named Debra was serving food and concessions.
During the game Debra came over to where I was seated to ask: "Are you really David Jeremiah?"
She proceeded to tell me that she had recently gotten out of prison. While she was serving her sentence, someone had given her a copy of our monthly Turning Points devotional magazine, and she read it cover-to-cover in one sitting. When she got to the end of the magazine, where we always present the Gospel, she accepted Jesus Christ as her Savior!
The Lord has burdened my heart to reach more people like Debra in particular—people who are in prison across the country and across the border—through The Heart of Christmas Project.
Learn More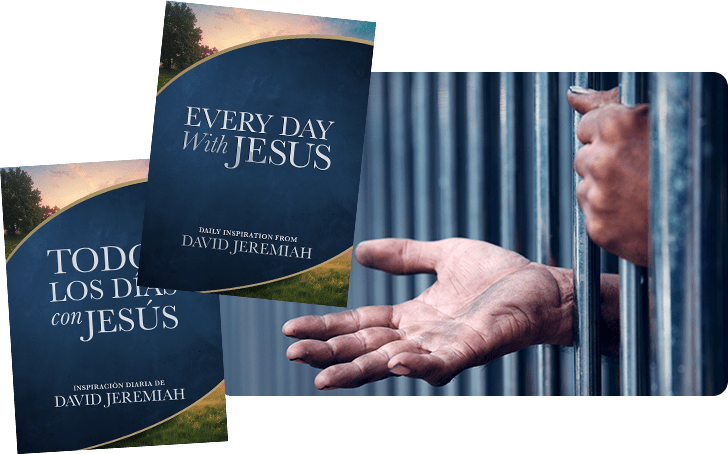 Available with your gift in support of our ongoing ministry:
With a gift of any amount
You'll Receive
• A hardcover copy of The Promise Code, 224 pages
• Tooled leather-look, presentation page, and ribbon bookmark
Request Now
The Promise Set
WITH YOUR gift of CAD $60 or More
• A hardcover copy of The Promise Code, 224 pages
• Esther: For Such a Time as This CD album and Study Guide
• Esther Historical Chart
• Bible Promises at a Glance booklet
Request Now

with a gift of CAD $60 or more
GIVE TO THE MINISTRY OF
TURNING POINT
Support Turning Point's ongoing ministry without receiving a resource.
Give Now