The giants we face have different names: Fear. Discouragement. Loneliness. Worry. Guilt. Temptation. Anger. Resentment. Doubt. Procrastination. Failure. Jealousy. Call them what you will; they're only giants, after all, like Goliath. He was a shade over nine feet tall, but it only added up to a bigger dent in the pavement once he fell. The bigger they come, the harder they fall.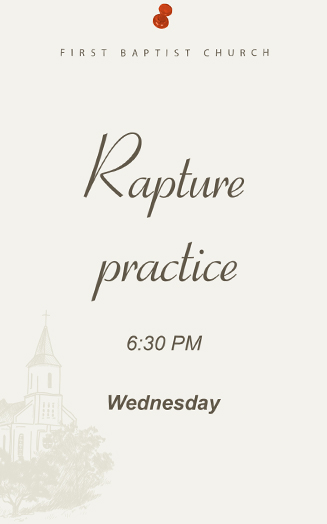 Can you imagine...
walking into church one Sunday and seeing this announcement posted on the bulletin board?
Can you imagine...
walking into church one Sunday and seeing this announcement posted on the bulletin board?
oh, I know it might seem silly
...to think about attending a rehearsal for the Rapture—but here's the amazing reality:
God's Word outlines ten ways we should be preparing for Christ's return!
And when you think about it, it only makes sense...rehearsal just means getting ready for something—it's preparation for a future event. And that is exactly what we should be doing in light of Christ's return.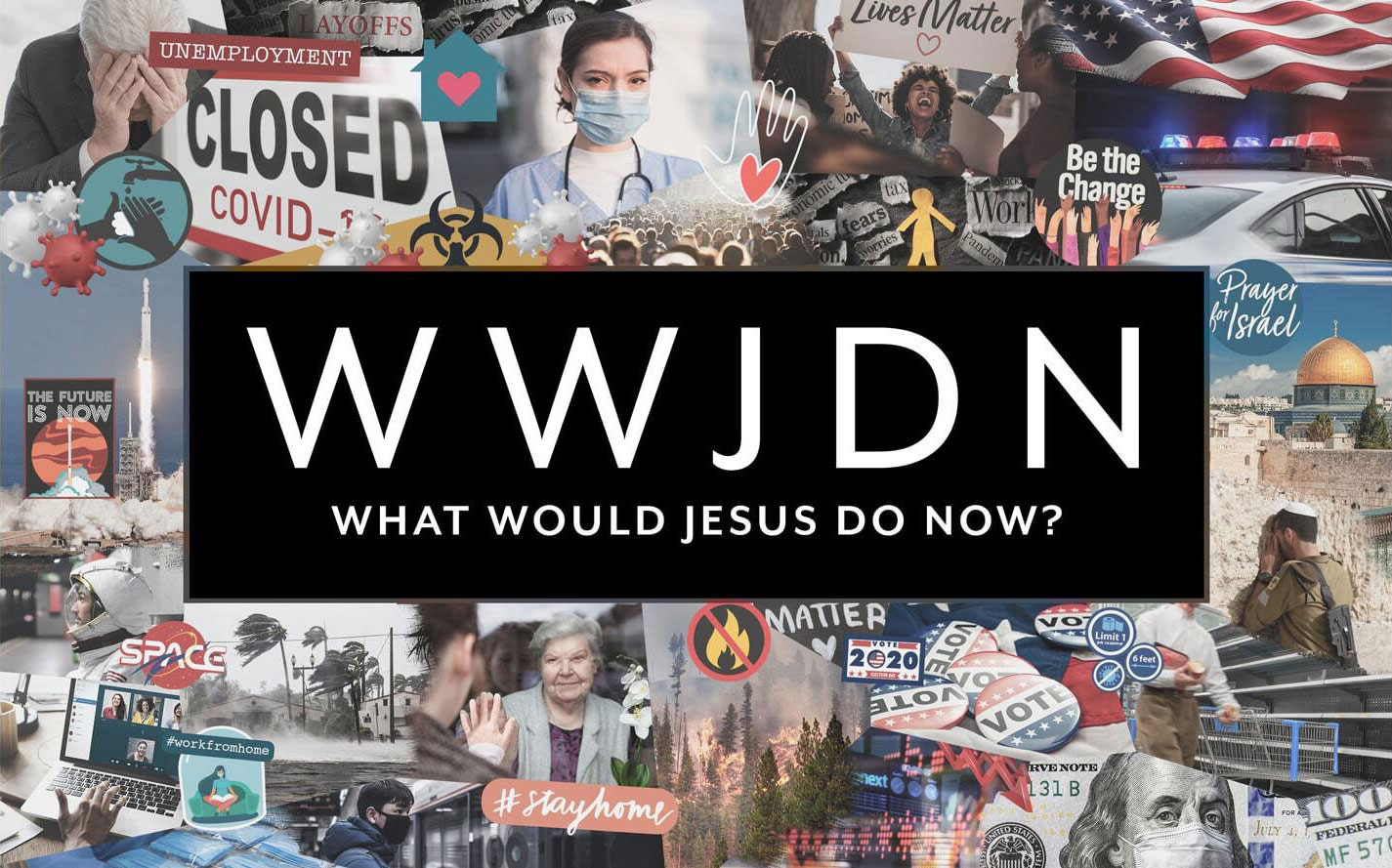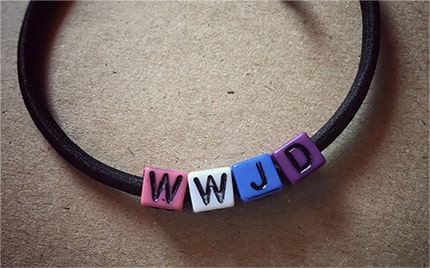 You probably remember...
back when "WWJD?" swept the nation: What Would Jesus Do? It was a fad—actually started by a church youth group leader in Michigan. You couldn't go anywhere in the early 1990s without seeing the trendy WWJD wristbands and bumper stickers. These four letters did not address a culture in spiritual decline as much as they did the people who wore them. The reason this abbreviation took off and became so popular was that it posed a very powerful and profound question for Christ's followers.
Representing the heart of Jesus has always been a challenge. You see, WWJD was first a catchphrase in the late 1800s when a man named Charles Sheldon wrote a book entitled, In His Steps: What Would Jesus Do? Being Christlike has always been difficult in the face of opposition and trying circumstances.
WWJDN?
And it is probably time to ask it again, in a new way: "WWJDN?" What would Jesus do now? What would Jesus do in 2020? How can we reflect Christ to our current culture? How can we know peace and joy, blessing and happiness, in spite of circumstances?
We are called, as God's people, to express Christ's character every day and in every situation. This is why Turning Point is dedicated to presenting Bible studies on the life and work of Jesus, sharing His words and wisdom, in practical terms, by every available means, all around the world.
Many today are facing unexpected problems and pain: unemployment, stress, loss. But the Beatitudes offer a prescription for blessing in the midst of difficulty! When times are tough, that is the most important time to be like Jesus. I have found the more we know of who He really is, the better equipped we will be to live like Him!
This is why we are spotlighting the Beatitudes: Christ's own prescription for happiness.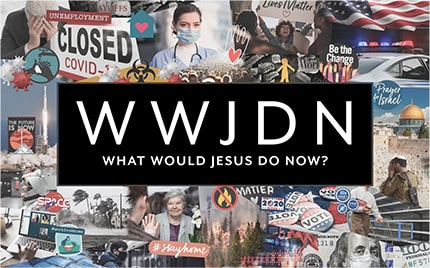 New King James Version
The Beatitudes of Christ
"Blessed are the poor in spirit,
For theirs is the kingdom of heaven.
Blessed are those who mourn,
For they shall be comforted.
Blessed are the meek,
For they shall inherit the earth.
Blessed are those who hunger and thirst for righteousness,
For they shall be filled.
Blessed are the merciful,
For they shall obtain mercy.
Blessed are the pure in heart,
For they shall see God.
Blessed are the peacemakers,
For they shall be called sons of God.
Blessed are those who are persecuted for righteousness' sake,
For theirs is the kingdom of heaven.
Blessed are you when they revile and persecute you, and say all kinds of evil against you falsely for My sake.
Rejoice and be exceedingly glad, for great is your reward in heaven, for so they persecuted the prophets who were before you."
Matthew 5:3-12
Faithfully Reimagined for today
The Beatitudes of Christ
As you make righteousness your priority, you are blessed!
Developing the character of Christ deepens your relationship with Him, colors the way you see the world, and impacts not only how you treat others but how they will respond to the message of the Gospel.
When you feel most abandoned and alone, you're blessed! When God is all you have, He's truly all you need.
Even after suffering great loss, you're still blessed. God's love will fill your heart, offering comfort and hope.
As you gain contentment and confidence in your purpose—you're blessed. You become what God created you to be, and that's an unspeakably valuable gift.
If you are a peacemaker amidst strife, offering mercy when it is unwarranted and freely forgiving those who wrong you, God's blessings abound!
Feeling persecuted? You're blessed. When your faith generates mistreatment, you dive deeper into God's care and love.
Cheer up! Follow Christ. Be obedient to His Word. Recognize God's goodness, even when life on earth is challenging. A greater reward is to come!
Matthew 5:3-12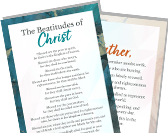 Thank you! Your download will begin automatically.
Please enter a valid email address.