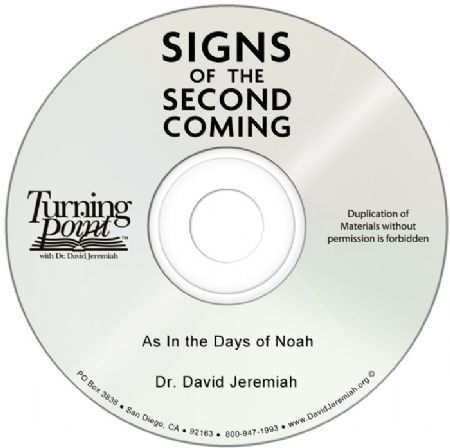 As In the Days of Noah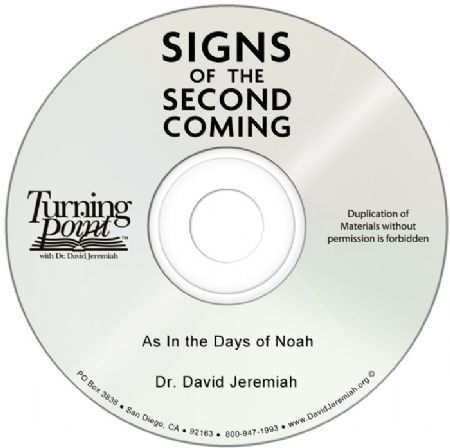 Price:

CAD $

8
Product Code:
SSC08CD
If you were to devise a scheme to keep someone from making a deadline, you could influence them to procrastinate and be lazy. The scheme is simple, yet, Dr. David Jeremiah points out that Satan uses a "no hurry" strategy to decrease people's sensitivity to future events. He presents three of Jesus' warnings against a cavalier, careless, and calloused attitude that hinder preparation for the Rapture and Second Coming. Covers Matthew 24:36-51. From the series Signs of the Second Coming.
Price: CAD $8
Product Code: SSC08CD
Add to Cart
You might also be interested in:
Ordering for Christmas? Priority shipping arrives in 5-7 business days.