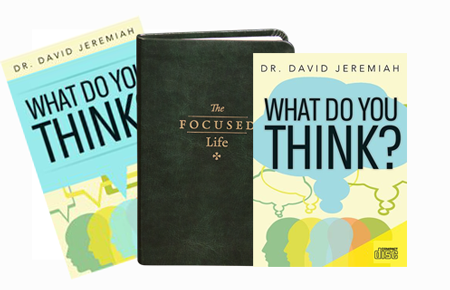 What Do You Think? Set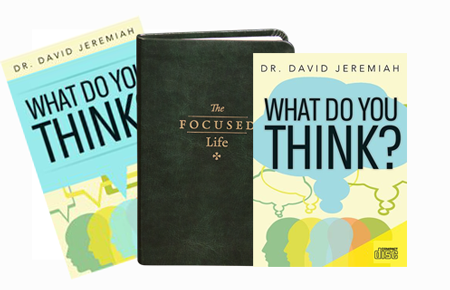 Request Now
For a gift of
CAD $

60 or more
Discover how your thoughts determine who you become.
What is the human mind? Is it the brain or something different? While the Bible doesn't define the mind, it does contain the most important words ever spoken about the mind: "You shall love the Lord your God with... all your mind" (the words of Jesus in Matthew 22:37). While Jesus didn't define the mind, we understand what He means. We are to use our unique human ability to think, reason, and choose in ways that honor God.
In the
What Do You Think?
series, we will discover how our thoughts determine who we become - and learn the critical need for renewing the mind in order to be spiritually transformed. This special promotional study set includes:
Dr. David Jeremiah's 7-message teaching on audio CD
What Do You Think? study guide
The Focused Life devotional, which serves as a helpful companion piece to the What Do You Think? series.
Message Topics:
You Are Not What You Think You Are, But What You Think, You Are!
The Priority of a Devoted Mind
The Priority of a Dedicated Mind
The Priority of a Diligent Mind
The Priority of a Determined Mind
The Priority of a Discerning Mind
The Priority of a Disciplined Mind
Request Now
For a gift of CAD $60 or more
Request Now