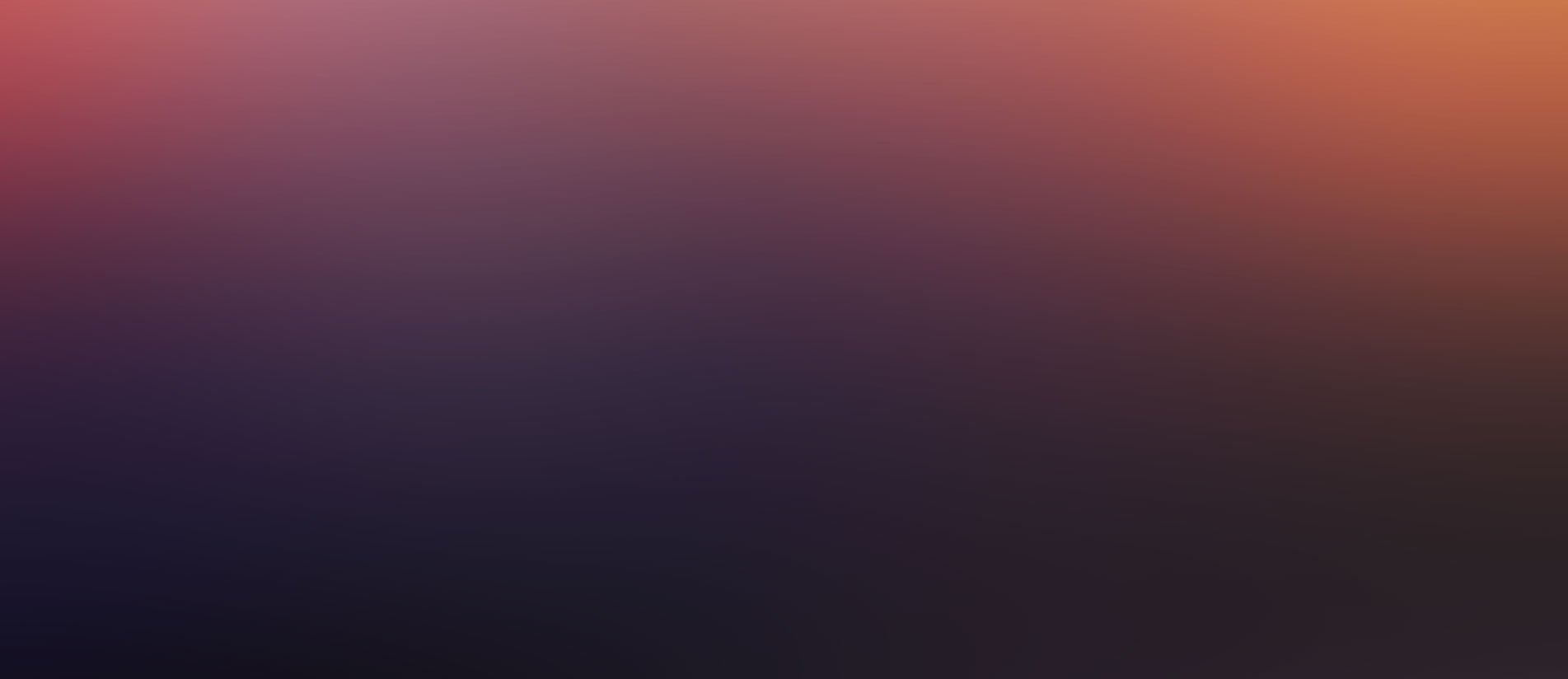 Aired Sunday, November 17
The Blessing
We've been studying an incredible paragraph of Scripture, but the best is just ahead--the seven blessings God gives to those who diligently add to their faith virtue, knowledge, self-control, perseverance, godliness, brotherly kindness, and love. The Lord lists seven great benefits that come into our lives as we increasingly develop this kind of Christlike and Christ-honoring life. Some of these blessings are available now, in this life; others are in the future, when we receive a rich welcome into God's eternal inheritance for us.
Play With Audio
Featured on this Broadcast
New From David Jeremiah
Unpack the tools God has given you for living confidently in His promises.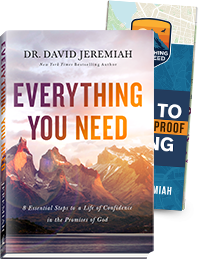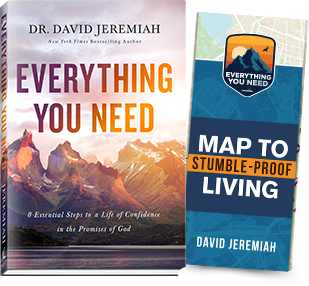 Only Available Through Turning Point!
Map to Stumble-Proof Living
When you order David Jeremiah's new book or study set directly through Turning Point, you will receive a free copy of this exclusive Bible study resource. Brimming with Bible study tips, the Map to Stumble-Proof Living will strengthen your Christian walk and spiritual journey.
Learn More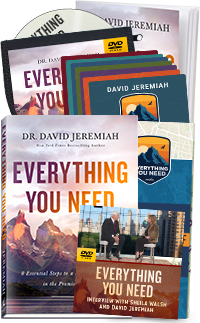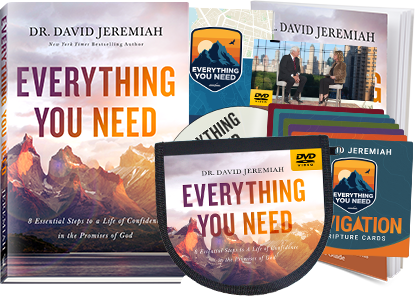 Gear Up For Growth
Equip Yourself With Everything You Need
Plan for spiritual success with the complete Everything You Need set, which includes:
Everything You Need hardback book
Map to Stumble-Proof Living
Everything You Need study guide with small group questions
The complete message series on DVD or CD plus the Sheila Walsh interview
Navigation Scripture Cards
Request Now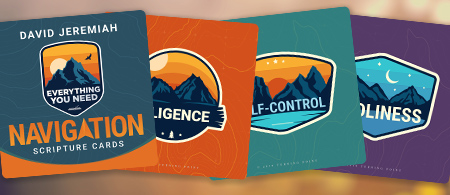 Navigation Scripture Cards
Request your free set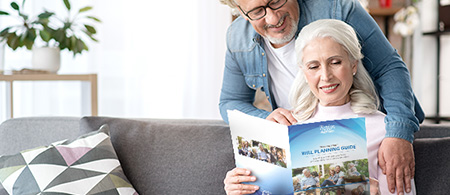 Leave a lasting legacy through planned giving
Request a free Will Planning Guide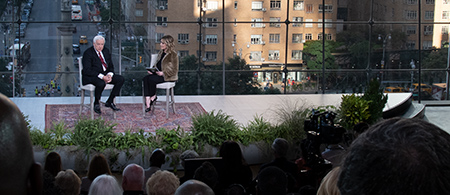 Sheila Walsh and David Jeremiah discuss Everything You Need
Watch the latest interview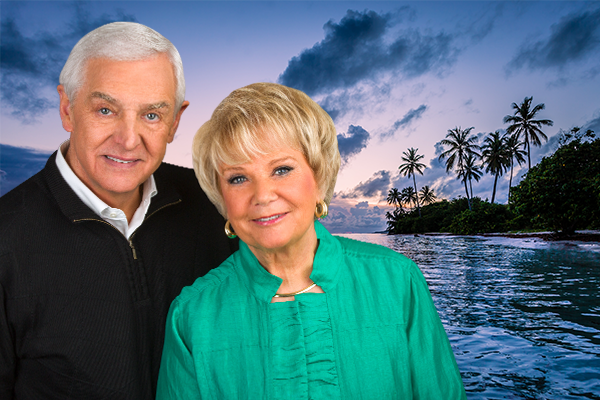 Discover the Intersection of Relaxation and Inspiration
Join Turning Point for a Bible Conference Cruise
Our fast-paced world keeps us under constant pressure to perform, to work, to learn, to make something of ourselves. But it is in quiet moments with the Lord that we discover who He created us to be.
Turning Point's Bible conference cruises are carefully planned to meet your physical and spiritual needs for relaxation and inspiration. Each vacation package features the Bible-strong teaching of David Jeremiah, soulful worship, Christian fellowship, and breathtaking vistas of God's creation. Visit our travel page to learn more about our trip-of-a-lifetime cruise packages.
Embark on a Faith Adventure
Stumble-Proof Living Online Challenge
Are you ready to grow spiritually? Accept the challenge and unpack all that God has given you. Join us as we explore the concepts found in 2 Peter 1, develop new habits, and pray through the steps that lead to a life of confidence in the promises of God. Not only will you grow spiritually, but you will also earn badges and prizes along the way!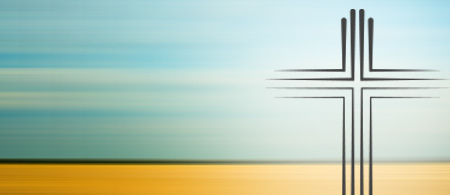 Foundations of the Faith
How to become a Christian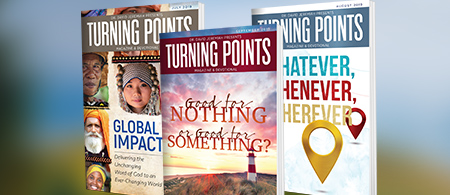 Turning Points Magazine & Devotional
Request your complimentary subscription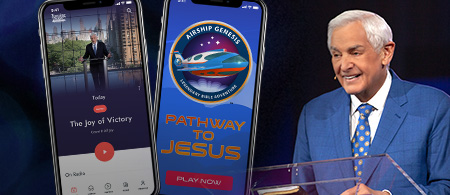 Grow on the Go
Download One of Turning Point's Free Apps
Television Series:
Now Airing
Here are the current teaching series now airing on Turning Point Television. Enter you email address in the box below to receive updates about upcoming broadcasts.
Series Updates »
Please enter a valid email address
You've been successfully signed up!