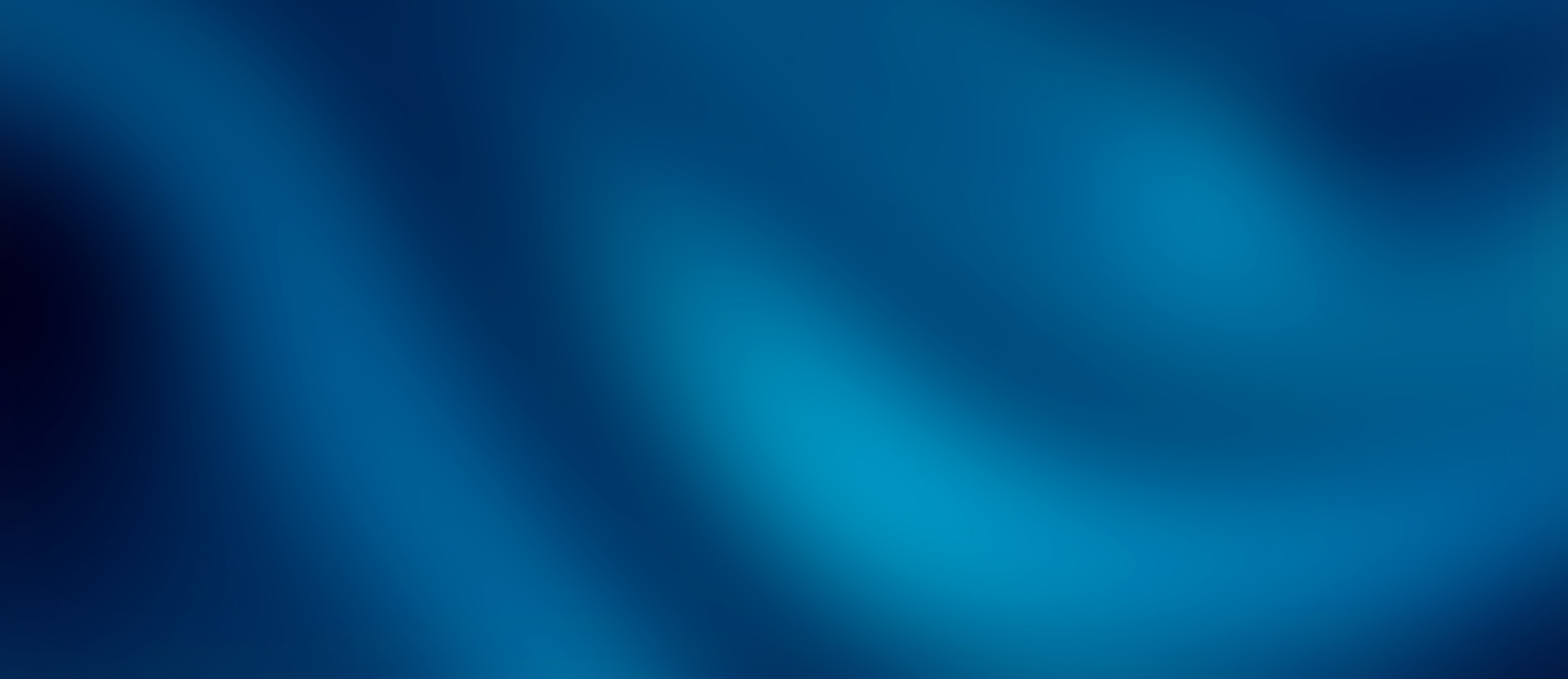 Aired Sunday, June 26
Passing the Torch
Previously Recorded
Elijah departed his earthly life exactly like he had lived it: with fire and passion. But just because Elijah went to heaven doesn't mean his earthly ministry was over! Dr. David Jeremiah looks at some key takeaways and Elijah's reappearance in the New Testament.
Play With Audio
Featured on this Broadcast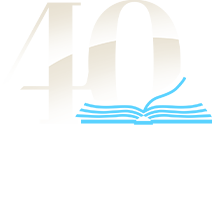 Standing the Test of Time!
As we embark on our 40th year of ministry, we are standing firm in the Bible Strong mission that has carried us here...and standing poised to do even more to reach our world for Christ!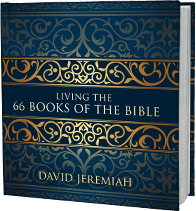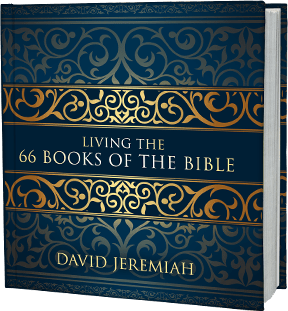 Newly Released!
Living the 66 Books of the Bible
It's one thing to understand the 66 books of the Bible. It's another thing to live them, to put them into practice, and to be doers of the Word!
Put God's Word into practice—book-by-book with this brand-new resource!
New From Dr. David Jeremiah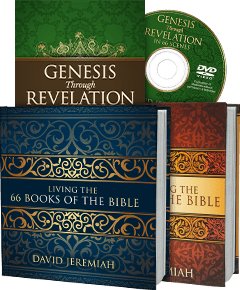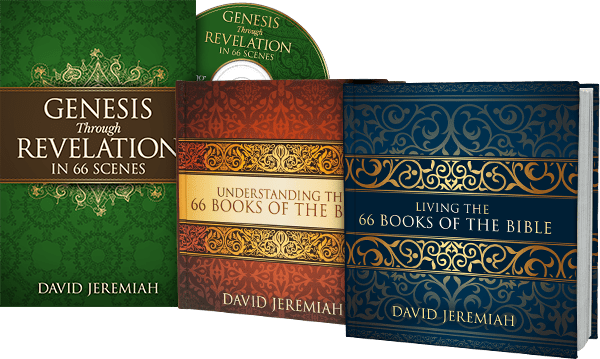 GO DEEPER IN YOUR STUDY OF GOD'S WORD
The 66 Books Set
Learn to live, understand why, and experience each book of the Bible as you dig even deeper into Scripture with the complete 66 Books set.
Be encouraged and empowered as you study the entirety of God's Word with this comprehensive resource set!
Learn More
Standing Firm. Standing Poised.
40th Year in Ministry
Turning Point is now embarking on our 40th year in ministry—a massive milestone we could not have achieved without you!
Turning Point has always been—and will continue to be—Bible Strong. It's this foundation that has carried us to our 40th year—and it will carry us far into the future. This is a mission and ministry that stands the test of time.
We are standing firm in this. All those things you love about Turning Point—all those things that make us a uniquely powerful and effective messenger of the Gospel—are staying the same. Together, we'll keep presenting Bible Strong teaching, preaching the whole counsel of God, reaching lost souls at any cost and the list goes on!
And we're NOT stopping there. We're also standing poised to do even more, to go even further, and to reach even more people around the world for Christ—whatever it takes. There's still much to do in accomplishing the mission He's entrusted us together of delivering the unchanging Word of God to an ever-changing world!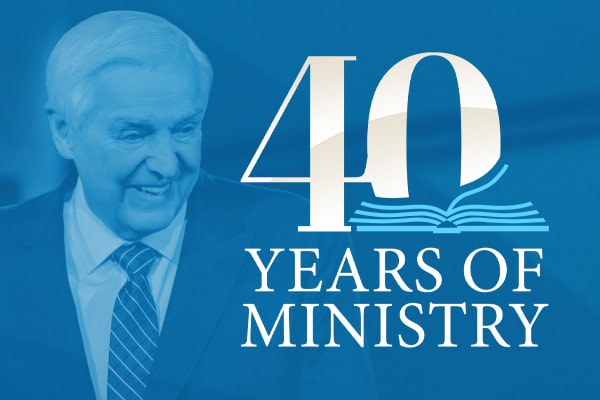 Now Filming!
Dr. David Jeremiah's Why the Nativity?
Every year, millions of people around the globe celebrate Christmas. But do they understand the profound importance and authenticity of Jesus' birth?
Turning Point is partnering with Christians who have worked with major theme parks and blockbuster films to produce an innovative, cinematic presentation of the most pivotal moment in human history. By combining their visual storytelling with details from both Old and New Testaments, Dr. David Jeremiah will take you on a biblically accurate, Christ-centered, unforgettable journey through the wonders of Christmas.
This groundbreaking presentation of the Nativity will be accessible to millions of households through Turning Point's extensive line-up of television networks and digital platforms—and you can be a part of it! Access exclusive behind-the-scenes updates now on Instagram!
Stream Messages Anytime, Anywhere
Download the Free Turning Point App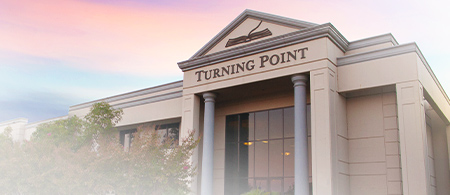 We're Glad You're Here!
Learn Even More Ways to Stay Connected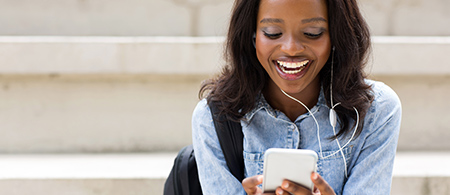 Encouragement delivered to your inbox daily!
Request our FREE e-devotionals
A Thought-provoking Glimpse into the Future
An End Times Guide to Survival
After the Rapture presents the perfect primer for you on this critical prophetic event, the ideal witnessing tool for unsaved loved ones, and a resource of biblical direction for those seeing answers in the future. Inside this paperback volume, you'll find:
A detailed look at what the Rapture is, how it happens, and what happens afterward.
Eye-opening sections on the Rapture, Judgment Day, and the Great Tribulation.
The information you need to clear up your own confusion and prepare for Christ's return.
A unique, compelling way to share Jesus with those in danger of being left behind.
Valuable questions and answers, Scripture verses, life application, and more!
This is NOT a work of fiction. In these pages, you won't find speculation...but rather a pure and detailed description straight from Scripture about what life will be like After the Rapture.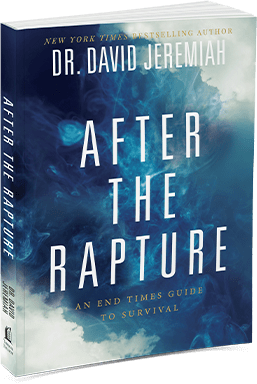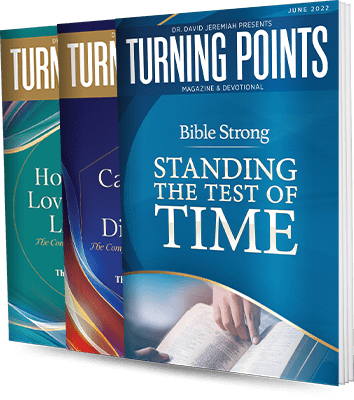 Be Encouraged, Challenged, and Strengthened
Free Magazine Download
One of the best ways to connect with the ministry of Dr. David Jeremiah is through Turning Point's magazine. Each month, Turning Point publishes a beautifully illustrated magazine to inform you of all that's happening at Turning Point and to help you apply the truth of God's Word to your life every day.
Inside every issue, you will find:
Daily devotionals
Inspiring articles from David Jeremiah
Important ministry updates
Radio and TV broadcast schedules
There is no charge for a subscription, and Turning Points is one of the best ways to stay in touch with the ministry of Dr. David Jeremiah. We hope you will request a complimentary subscription today.
As Seen on Television...
The Life of Elijah
It is easy to think of biblical heroes like Elijah in super-human terms—especially when he had the ability to call down fire from heaven.
But in James 5:17, we read that Elijah in particular "was a man with a nature like ours." He performed incredible miracles exhibiting the power of God, while he himself exhibited ordinary, human characteristics. In other words, he was someone like you!
Join Dr. David Jeremiah as he examines the ministry of Elijah in the series Someone Like You by following along with the complete CD album, showing us how Elijah continuously followed the leading of the Lord in his life. Through this study, be amazed at how much you have in common with the prophet Elijah, and be ready for God's leading in your own life.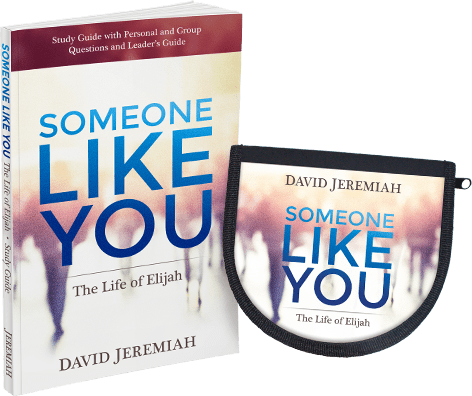 God Wants a Relationship with you!
Your Greatest Turning Point
Do you long to be known? For people to understand who you are? What your dreams are? How you view the world? Most of us want this, which is why we talk to our friends and share pictures of our life and send Christmas cards. We long for people to know us, to care about us, to love us.
So what if I told you there is Someone who knows you better than your spouse or your best friend or your parents? Wouldn't you want to know who this is? The One who knows you better than anyone else is God. He created you and has known every detail of your life since before you were conceived. In fact, David tells us how much God knows about us in Psalm 139. David says, "You have searched me, Lord, and you know me. You know when I sit and when I rise; you perceive my thoughts from afar. You discern my going out and my lying down; you are familiar with all my ways" (Psalm 139:1-3, NIV).
God knows everything you do and everything you think.
You can know Him, too. You can experience the greatest turning point in your life by understanding God's love for you, accepting Jesus and His demonstration of love, and knowing Him.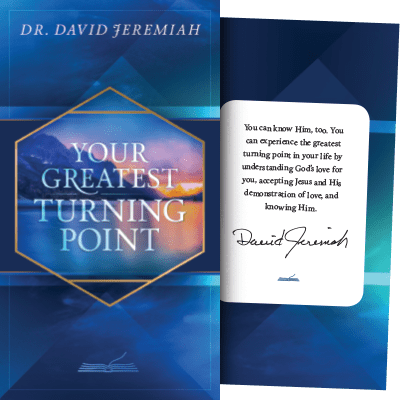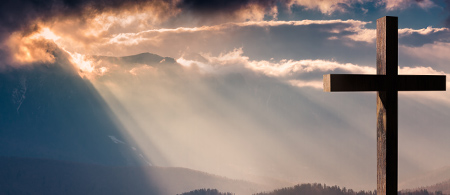 Discover hope—find renewal
How to Become a Christian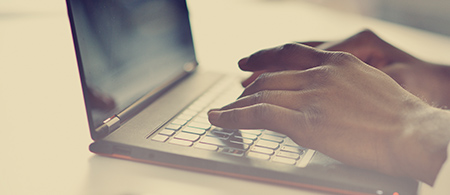 Has Turning Point helped you face uncertainty?
Share your story!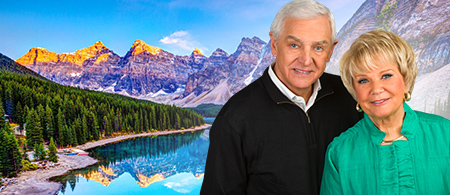 Discover the intersection of relaxation and inspiration
Travel With Turning Point
Television Series:
Now Airing
Here are the current teaching series now airing on Turning Point Television. Enter your email address in the box below to receive updates about upcoming broadcasts.
Series Updates »
Please enter a valid email address
You've been successfully signed up!