Right now, the door to salvation is wide open, just like the door of Noah's ark. Are we ready should Jesus come in the next instant?
Have we done our best to reach the world with the Gospel before it's too late?
I pray you will find motivation to live with a greater purpose as we reach the world with the urgent message of His soon return!
Explore a specific outreach avenue:

Radio
Turning Point is released on 1,976 domestic radio outlets, and we air 4,003 radio programs daily. Turning Point Radio reaches an estimated 1.5 million listeners each week, and in one year, Turning Point releases approximately 78 million radio programs.
The Great Disappearance will be on Turning Point during the month of October.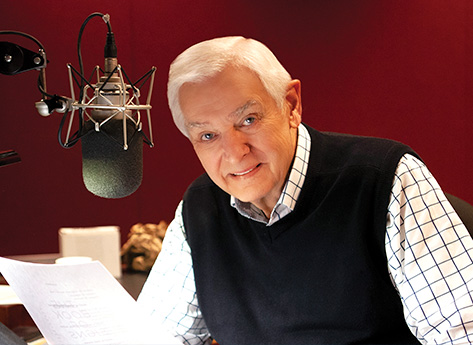 Weekend television & weekday television
In 2022, Dr. Jeremiah's Bible Strong teaching was telecast to 2.95 million households every week. An estimated 153 million TV programs were watched in 2022.
The Great Disappearance will be on television each weekend from Septmber 24 - November 19. Weekday television will air this teaching October 2-9, and November 6-17.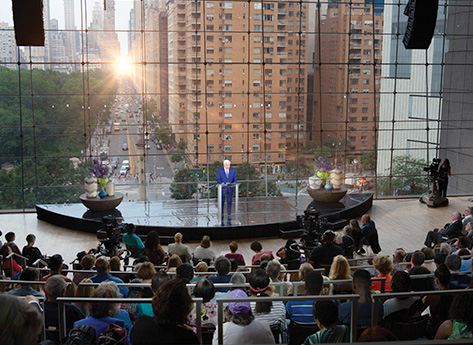 davidjeremiah.ca
In 2022, DavidJeremiah.ca received 12.5 million visitors and a stunning 106.8 million page views. The Great Disappearance interactive microsite will include audio and video messages from Dr. Jeremiah, presentations of Perhaps Today! and What's Up With the Rapture? videos, messages, daily devotions, Dr. Jeremiah's book content, and correlating resources.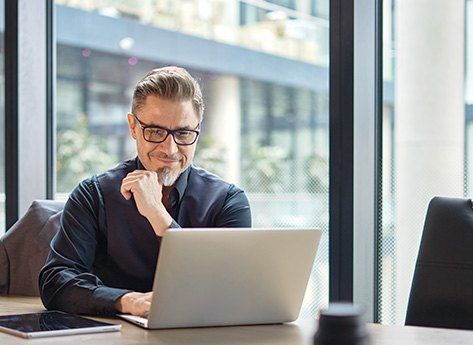 TURNING POINT APP
The Turning Point App is available across eight digital platforms, delivering pivotal Bible Strong teaching like never before: on demand, from any screen, virtually anywhere. 1.48 million people have downloaded the Turning Point App on their phones: that's one person every 3-4 minutes! Turning Point currently experiences 8,739 active users engaging with our mobile app daily.
Our app will stream all The Great Disappearance messages from Dr. Jeremiah, as well as all digital content created for this campaign.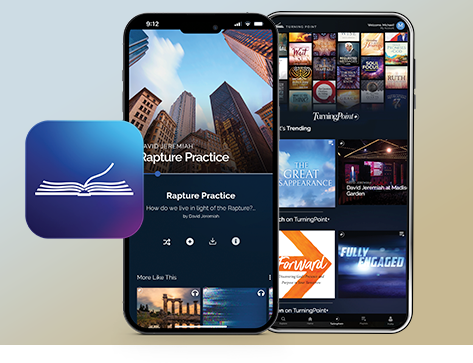 SMALL GROUP & CHURCH OUTREACH KITS
Turning Point has released two outreach kits, each specifically designed to reach churches and their community with the message of the Rapture! A resource kit for churches and small groups, we are praying that these outreach kits will equip believers to better understand the truths of the Lord's imminent return and share the Gospel with a lost and dying world.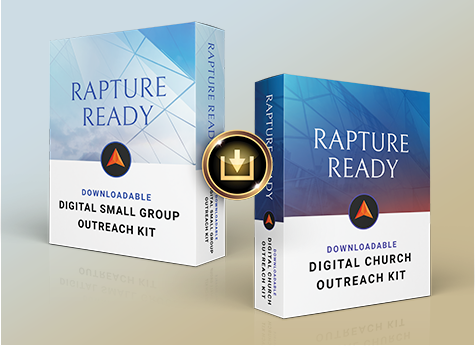 THE GREAT DISAPPEARANCE PODCAST
How you view the future of this world has a significant effect on how you live life. Confident or clueless.
Hopeful or helpless. Determined or defeated. Dr. Jeremiah sits down with friends from sports, religion, entertainment, and business to discuss how their faith experiences help them thrive in an age of chaos and turmoil.
These open and authentic conversations will encourage you in your own walk with God and give you renewed hope to live boldly for Jesus Christ during these troubled times.
This podcast will be a six-part limited series with Dr. Jeremiah and six special guests.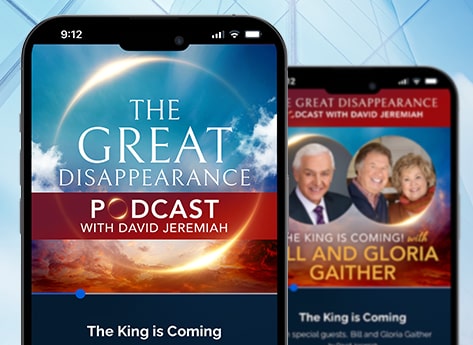 WHAT'S UP WITH THE RAPTURE? STREET INTERVIEWS
The What's Up With the Rapture? man-on-the-street interviews are a great way to spark a conversation about the Bible. Turning Point Productions will conduct man-on-the-street interviews in Los Angeles and New York to discover what people think of God, the End Times, and the Rapture. The man-on-the-street format is popular viewing on both social media platforms and television.
We listen to people, then point them to the Savior!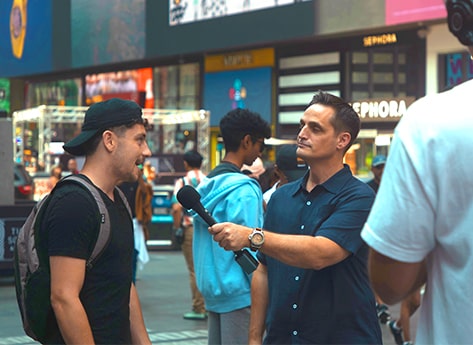 perhaps today pre-enactments
Turning Point Productions will release thought-provoking pre-enactment video clips of the moment of the Rapture. This realistic "caught on camera" user generated footage will grab the viewers' attention and create a curiosity that will lead them to our Perhaps Today! website, where they will discover more about the Rapture and find the Gospel message.
The Perhaps Today! Rapture pre-enactment videos aim to create content so intriguing that the world will want to stop and consider the reality of this imminent prophetic event and look to the Word of God for the answers to their spiritual questions.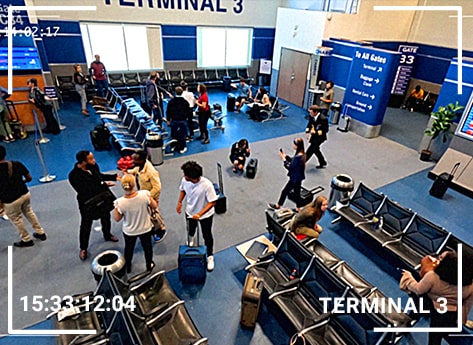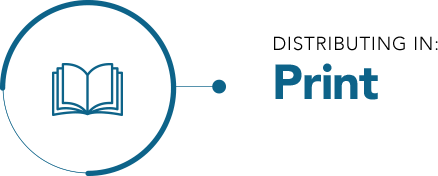 THE GREAT DISAPPEARANCE BOOK
In Dr. Jeremiah's latest prophecy book, The Great Disappearance: 31 Ways to Be Rapture Ready, he examines the next event on God's prophetic timetable, the Rapture. This is not a book of doom and gloom or a sensational read about setting dates, but one of hope and joy as we see the promise of God's plan unfold all around us and grasp the power of the prophetic text surrounding the Rapture.
Calling this "prophecy motviation" these 31 easy-to-read short chapters will inspire you to live boldly and expectantly in today's world.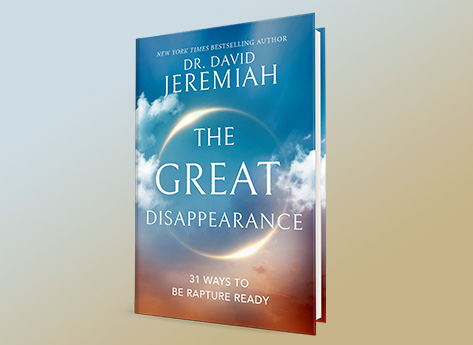 october and november devotional magazines
Turning Points, Dr. Jeremiah's monthly devotional magazine, will dedicate two issues to The Great Disappearance teaching & campaign: October and November.
The September issue of the devotional magazine will promote The Great Disappearance programming and give the reader a glimpse into the upcoming months of prophecy teaching, including the entire program of the LIVE prophecy event on October 6 and 7.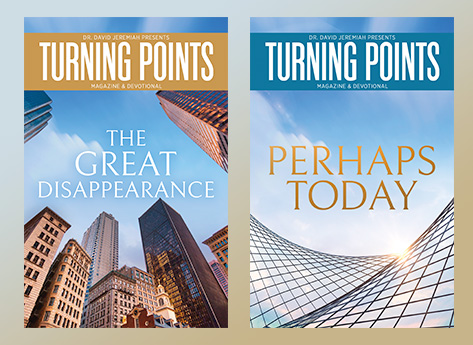 TWO-DAY LIVE PROPHECY EVENT
Coming LIVE from the North Charleston Coliseum in Charleston, South Carolina, Dr. Jeremiah presents a live or streaming experience surrounding the event in the future that will hit the headlines as no other story ever has—the Rapture.
Two incredible days of inspirational Bible prophecy teaching that will motivate you to live for Jesus as never before!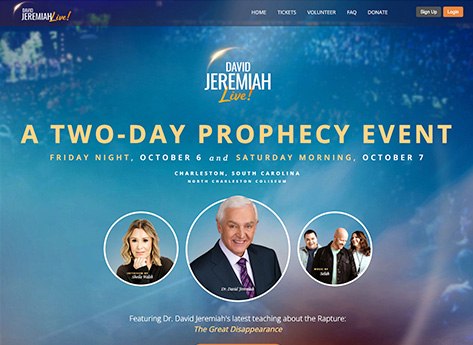 We will use this event to reach people through:
Live Stream: Live streaming hosted before, during, and after the two-day event.
Turning Point Television: Airs the last two weeks of The Great Disappearance television series.
YouTube Special: We will create a shorter The Great Disappearance online version of the special.
Social Media: Segment event into bite-sized social media presentations.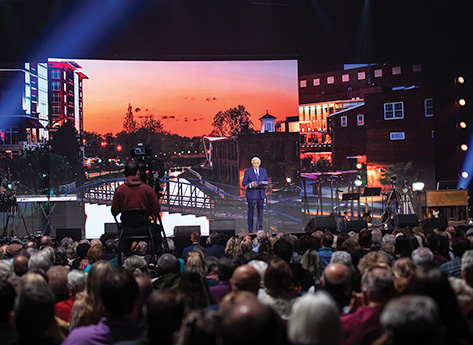 OUR SOCIAL MEDIA MISSION FIELD
Turning Point will promote The Great Disappearance teaching, air the Perhaps Today! pre-enactments, What's Up With the Rapture? man-on-the-street interviews, and The Message and Mission of The Great Disappearance across all social media platforms, including Facebook, Instagram, TikTok, and YouTube.
Here's our social media mission field:
Facebook: 27.6 million orgranic reach, 159 million total through promotional outreach
Instagram: 5.64 million organic reach, 30 million total through promotional outreach
Twitter: 231k followers with 10.47 million impressions in 2022.
TikTok: 10.2k followers with 797,000 views in 2022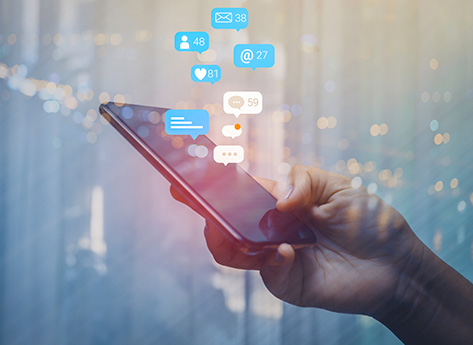 To mobilize the outreach of The Great Disappearance message around the world takes a huge financial commitment. Dr. Jeremiah believes prophecy is the best way in troubled times to reach the lost and the most effective way to motivate Christians to do the work of the Lord.
Please consider giving a special financial gift to The Great Disappearance outreach.
Thank you for your consideration