The Bend in the Road Bookmark With Poem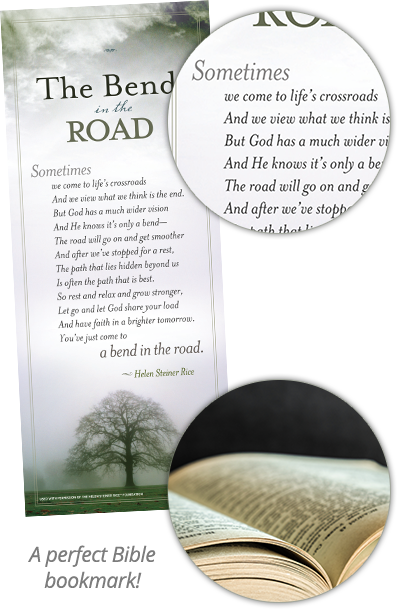 Though the crossroads of life are daunting, this poem by Helen Steiner Rice offers encouragement that God has prepared a smoother road ahead. Conveniently formatted on a bookmark, The Bend in the Road will remind you to trust God's provision in all of life's circumstances.
Contact Turning Point today to request your complimentary bookmark.