Today's Devotional:
Dec. 14
Carols to Inspire Your Christmas: The First Noel
And by the light of that same star, the wise men came from country far; to seek for a king was their intent, and to follow the star wherever it went.

Send me Dr. Jeremiah's Devotionals
Sign Me Up »
Please enter a valid email address
You've been successfully signed up!
The 2020 Turning Point Devotional
Daily in His Presence
If we do not recharge our spiritual batteries by walking with the Lord every day, we will find ourselves drained, weak, ineffective, and prone to temptation, discouragement, and sin. We need to spend time daily in Jesus' presence. As we do, God will help us grow in His love and power.
In the new year, take a few moments each day to pause—to shift your focus from everything that's going on in the world and connect your heart with the heart of Jesus. Let Dr. Jeremiah share Scripture and a few words of wisdom with you every day of the new year through the new Turning Point devotional.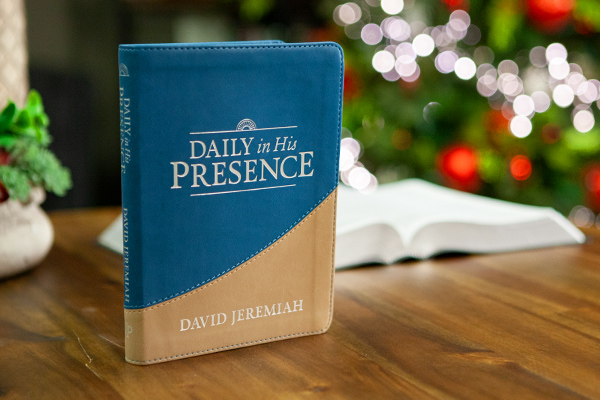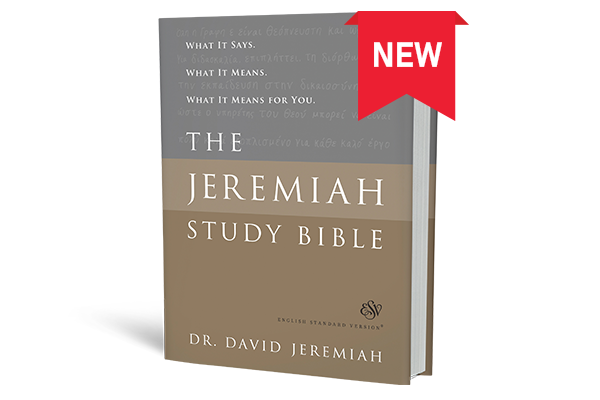 Now Available in ESV
The Jeremiah Study Bible
Created by a team of more than 100 leading evangelical scholars and pastors, the ESV Bible emphasizes "word-for-word" accuracy, literary excellence, and depth of meaning. It is the trusted translation of millions of people around the world, and it is now available with the insights, study tools, and practical applications found in David Jeremiah's comprehensive study Bible.
Discover what the Bible says, what it means, and what it means for you with this new release of The Jeremiah Study Bible.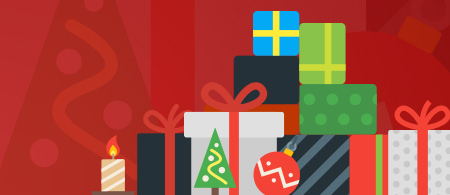 View shipping options
Are you ordering Christmas gifts?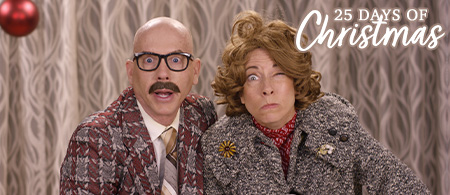 25 Days of Christmas is back!
Got fruitcake?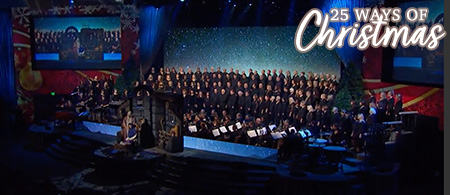 Prepare your heart to celebrate the Savior
25 Ways of Christmas
More than 40 Full-Color Charts, Maps, and Illustrations
Rose Chronological Guide to the Bible
Genesis describes the beginning of time and Revelation describes the end, but did you know that the books in between are not in sequential order? Explore biblical history in a fresh new way with this chronological, visual resource. See how God's plan of salvation through Jesus Christ has unfolded through time—how it fits into God's big story from Creation to the End Times.
Spiral bound for ease of use, this reproducible guide will enhance your Sunday school, homeschool, small group, or individual Bible study.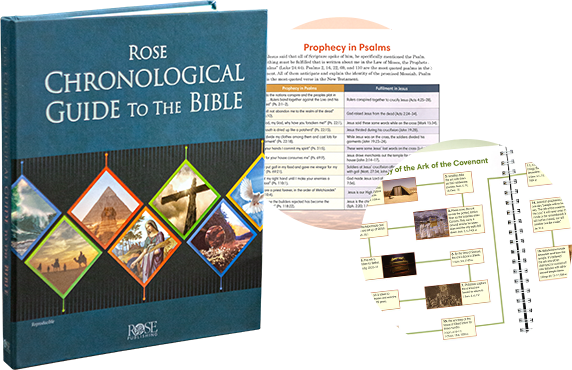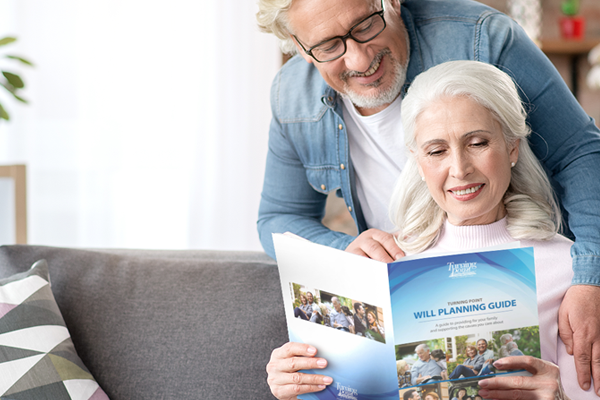 Together... We can spread the Gospel
Join Us in Fulfilling Our Mission
God has given us a tremendous opportunity and responsibility to deliver the unchanging Word of God to an ever-changing world. By His grace, and with your strong support, we are accomplishing this! But as a ministry, we simply cannot do all that God has called us to do without partners who are committed to making a difference in the kingdom of God. That is why we are thrilled to offer the services of planned giving advisors who can help you connect your legacy to our mission while planning for your family's needs.
Find out more about how you can support Turning Point through IRA qualified charitable distributions, stocks, donor advised funds, bequests, and more.
Free Magazine Download
Are You Longing for a Better Tomorrow?
Our world is weary from tension and worry. But two thousand years ago, God sent an endless supply of peace, joy, and hope to the town of Bethlehem. The Baby Jesus brought a new beginning for Bethlehem—and for you! Awaken to a fresh start by celebrating the Prince of Peace who offers redemption, grace, forgiveness, and eternal life.
The December issue of Turning Points Magazine and Devotional offers a thrill of hope by examining the story behind O Holy Night and the Savior it celebrates. Download your complimentary copy today.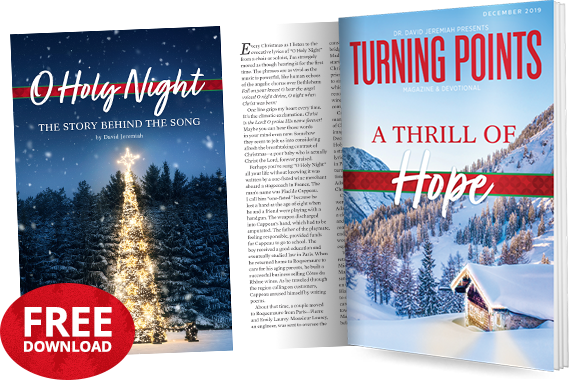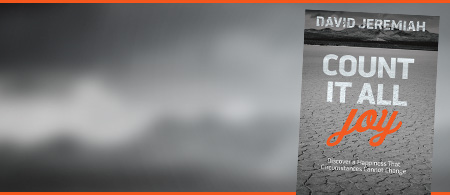 Currently on weekday TV: Count It All Joy
Watch Now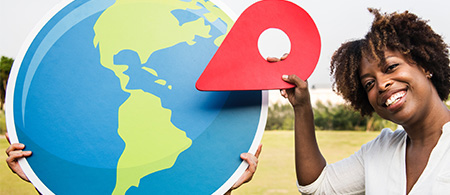 Station Locator
Find a TV or radio station near you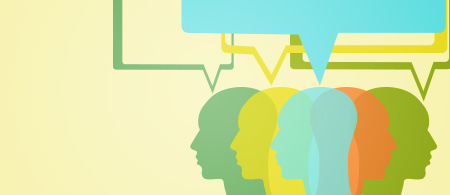 As heard on radio: Our mind determines who we become, so...
What Do You Think?
Limited Time Offer
Turning Point's Exclusive 2020 Calendar
In 2020, make it your personal quest to find God's perspective by seeking to know His purpose for your life each day. With this unique fourteen-month calendar, follow the BIble reading plan for the year as you seek His guidance, pursue His calling, search for His vision, and worship Him in all His majesty and beauty, praising Him for who He is—for He is, Clearly ... God.
This inspiring calendar makes an excellent gift. Request a copy or a five-pack today!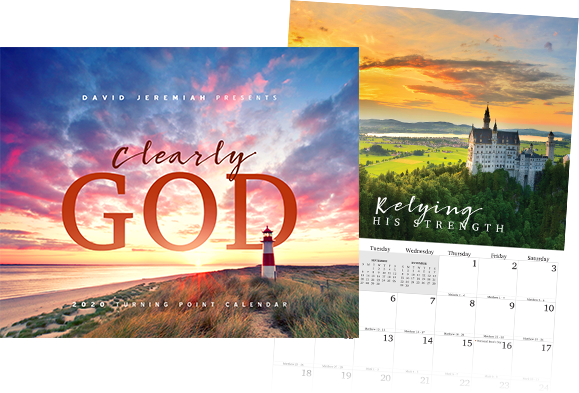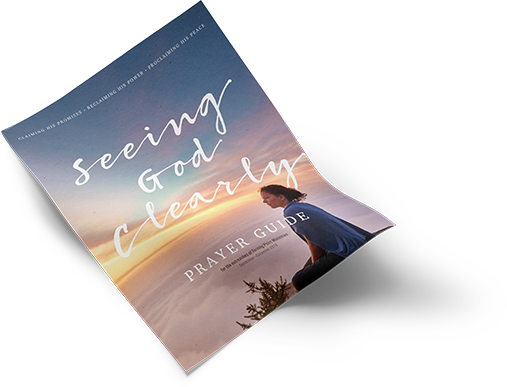 December 15 - 21
Baby Watch
Will you stand with Turning Point in focused prayer between now and Christmas? Let's pray and work and believe together, asking God to move in us and through us as never before.
Please ask a special blessing on Dr. Jeremiah's radio teaching this Christmas season celebrating the birth of Jesus. December can be an emotionally difficult time for many who are celebrating the season without friends or loved ones around. May the Reason for the Season be the best Christmas gift ever delivered through the television and radio ministry of Turning Point!
Pray With Us
God Has Given you a Toolkit for Confident Christian Living
It's Time to Unpack Everything You Need
When you think about the future, how do you feel?
You might be surprised to know that God has already given you everything you need to live a life of confidence in His promises—everything you need for today and every tomorrow. He never intended for you to stumble your way through life and certainly not journey unprepared into your future. Isn't it about time you became surefooted in your faith?
Let God's exceedingly great and precious promises light the path that leads your way. Let them be a bridge to cross life's deepest divides. The Rock you hold on to. A Light when darkness falls. The Star that guides your way. And the strength you need when you can't take another step. Discover the 8 essential steps to a life of confidence in the promises of God.
From Dr. David Jeremiah
Tour the Land of the Bible with Dr. David Jeremiah
After leading several trips to the land of the Bible, Israel has become one of my favorite places on earth. Donna and I are excited to return for another Turning Point Israel tour, March 19-29, 2019.
We'll visit historical places like:
Gethsemane
The Sea of Galilee
The Mount of Beatitudes
And more
I'll guide you through these sacred sites and others, teaching God's Word as we retrace our Savior's steps. Imagine seeing the same landscape Jesus saw, being baptized in the Jordan River, or singing at the Garden Tomb in Jerusalem.
These life experiences will change you forever.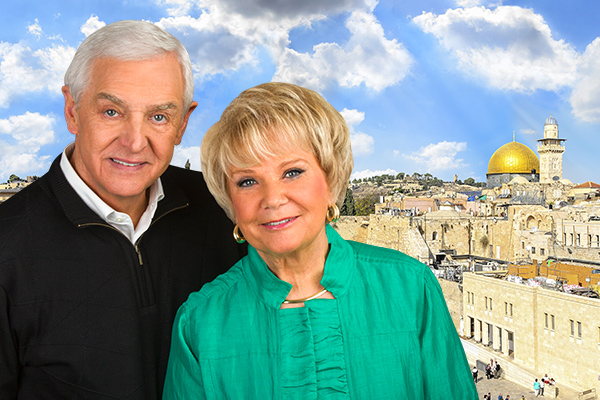 How is Turning Point making a difference in your life?
Share Your Story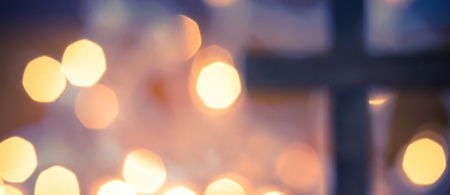 Simple steps to a personal relationship with God
How to Become a Christian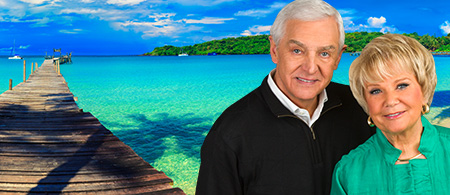 Join us for an inspirational vacation
Travel With Turning Point
THANK YOU FOR YOUR SUPPORT OF OUR GOD-GIVEN MISSION:
Delivering the unchanging Word of God to an ever-changing world.