Breaking News
Turning Point Television launches daily broadcast
As of Monday, December 3, Turning Point is coming to daytime television! Dr. Jeremiah will dive right into this new time slot by addressing Ten Questions Christians Are Asking, followed by Christmas programming, including our spectacular production—Make the Season Bright: Christmas on Broadway.
The weekend broadcast you count on will continue to air at its usual time on its usual station. Find us on TBN at 10 am PST / 1 pm EST Monday through Friday.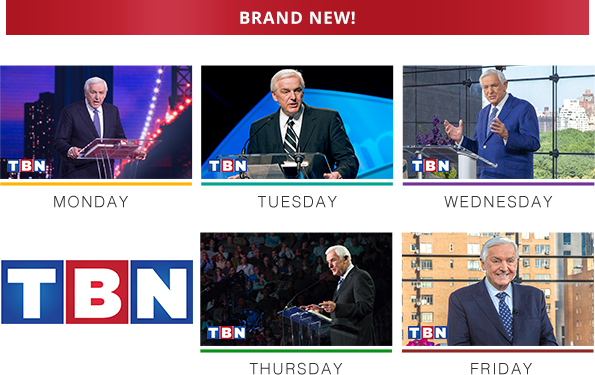 2019 Devotional Now Available
In Moments Like These
For us to feel God's presence, we need to spend time in His Word, pray, and seek His face—every day.
Start each morning with inspiration from Turning Point's new 365-day devotional. This colorful volume contains biblical truth from Dr. Jeremiah for every day of the year, plus encouraging Scripture for a renewed sense of God's presence. Discover more opportunities to worship God and rejoice in every moment of each day.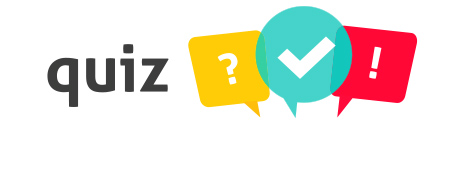 Test your knowledge
Angels Quiz: Fact or Fiction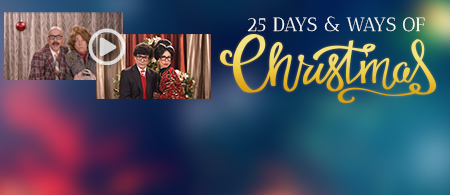 Turning Point's gift to you!
25 Ways and 25 Days of Christmas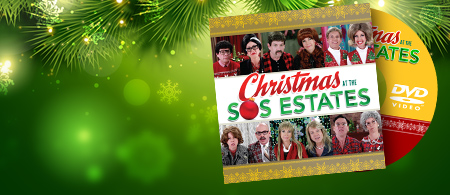 Premiere offer
SOS Estates Christmas DVD
Discover the Truth
Angels—Who They Are and How They Help...What the Bible Reveals
People have long been fascinated by stories of angel sightings, yet contemporary beliefs about angels are often based on misconception and myth rather than solid, biblical truth.
In this broad and thorough survey of Scripture, Dr. Jeremiah clearly and simply separates fact from fiction as it relates to angels. His enlightening findings are supported with illustrations and insights from prominent teachers, such as Billy Graham, Corrie ten Boom, C.S. Lewis, and more.
Uncover the remarkable truth about the agents of heaven.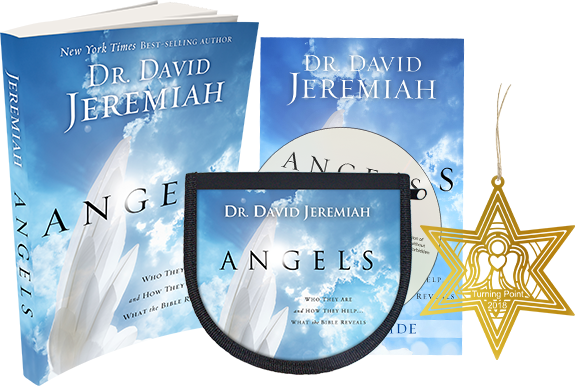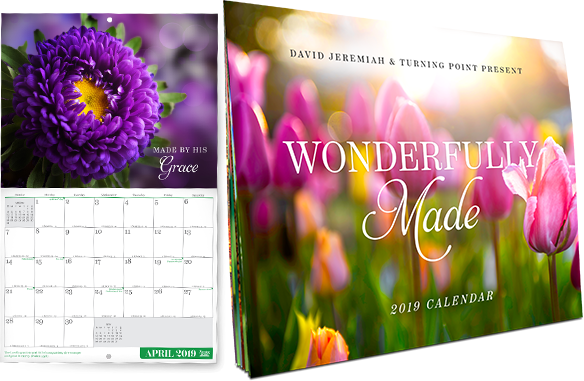 A Turning Point Exclusive
Wonderfully Made 2019 Calendar
Every month, be inspired by Scripture from the Psalms, and rejoice in God's purpose for your life with the theme for that month. This giftable 14-month calendar will help you remember, each and every day, that you are made for God's glory, designed to serve Him and praise Him.
Request Wonderfully Made today, while supplies are still available, as you give in support of Turning Point.
Christmas on Broadway
Dr. David Jeremiah is coming to Broadway this Christmas with his television special Make the Season Bright
Join Dr. Jeremiah and his special guests:
The Gaither Vocal Band
Sheila Walsh
The Voices of Lee
The big band sounds of Charles Billingsley and Michael Sanchez
The holiday comedy of Dennis Swanberg
This sold-out Christmas spectacular will air on a network near you. Stations include TBN, Daystar, METV, Cowboy, RFD TV, and GOD TV.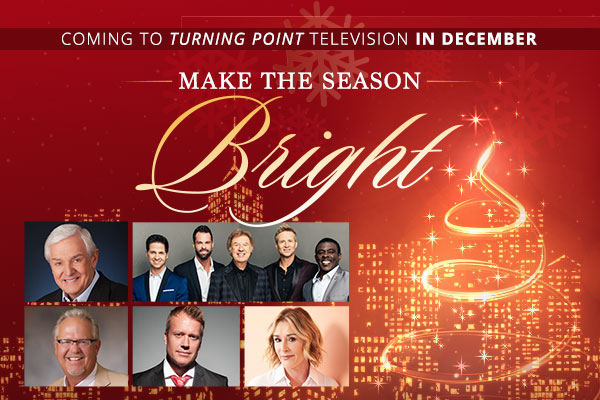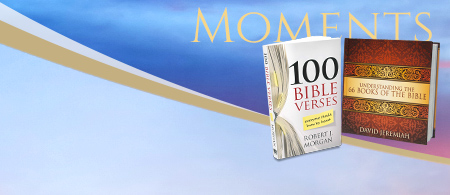 2018 Year in Review
Turning Point's Memorable Moments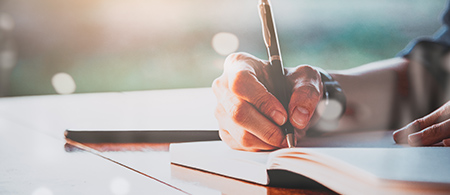 What has been your greatest turning point?
Share Your Story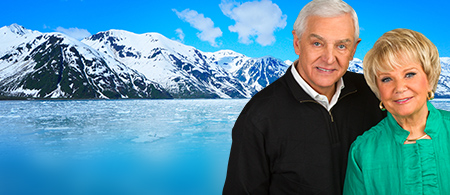 Join us for an unforgettable experience
Cruise to Alaska with Dr. and Mrs. Jeremiah
Embrace Your Destiny
Live as an Overcomer!
Are you an overcomer? God created you to be!
Enough living in defeat. God has given you supernatural tools to use here on earth that can both protect you from the enemy and strengthen you to conquer the greatest obstacles in your life—spiritual attacks don't need to leave you defeated, discouraged, disillusioned, or distraught.
Overcomer will be your guide to living each day in the strength that God provides for those He loves.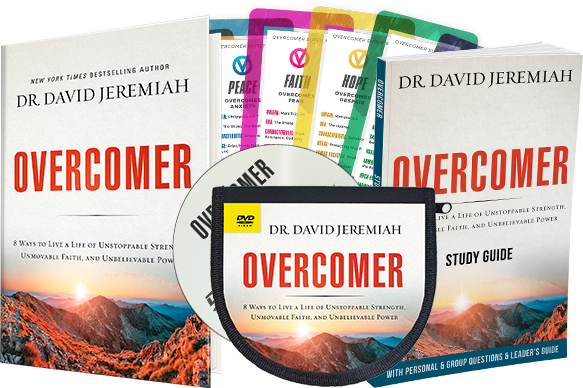 Share the Greatest Gift of All
Three joyful ways to give
Considering the magnificent gift of God's Son, we can't out give God. God's generosity toward us inspires His people to give generously and share the hope of Christ. As the Lord leads you to reach others with the Good News and sound biblical teaching at year's end, here are three excellent, tax-wise ways to support Turning Point:
IRA Qualified Charitable Distribution
Stocks
Cash
Any gift you make by midnight December 31 may count toward your 2018 taxes!
Prepare for Spiritual Battle
Airship Genesis Bible Resources for Kids
Take advantage of special holiday pricing on all things Airship Genesis!
Discovery: Understanding the 66 Books of the Bible for Kids
Airship Genesis Kids Study Bible
Mission Quest Kids Devotional
Blast Off! Incredible, Readable Rhymables
Joules Plush Toy
Order with FREE standard shipping by December 11 at 4 pm PST and receive your items in time for Christmas!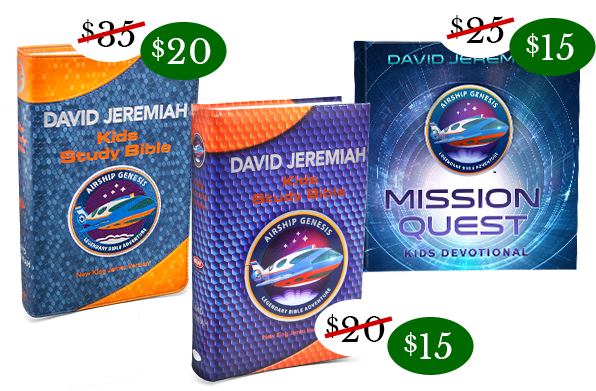 LET GOD TURN YOUR QUESTION MARKS INTO EXCLAMATION POINTS
Ten Questions Christians Are Asking
During a lifetime of pastoral work, Dr. David Jeremiah has fielded thousands of questions. Some people have approached him with intellectual questions about the nature of God, the truth of Scriptures, and the signs of the times. Other questions have been issues of the heart—the why's of life. Sometimes the questions are anguished and the answers are elusive. But David Jeremiah has committed his life to the proposition that the Bible has the answers we seek—and that Jesus is the Answer we need.
From Dr. David Jeremiah
Tour the Land of the Bible with Dr. David Jeremiah
After leading several trips to the land of the Bible, Israel has become one of my favorite places on earth. Donna and I are excited to return for another Turning Point Israel tour, March 19-29, 2019.
We'll visit historical places like:
Gethsemane
The Sea of Galilee
The Mount of Beatitudes
And more
I'll guide you through these sacred sites and others, teaching God's Word as we retrace our Savior's steps. Imagine seeing the same landscape Jesus saw, being baptized in the Jordan River, or singing at the Garden Tomb in Jerusalem.
These life experiences will change you forever.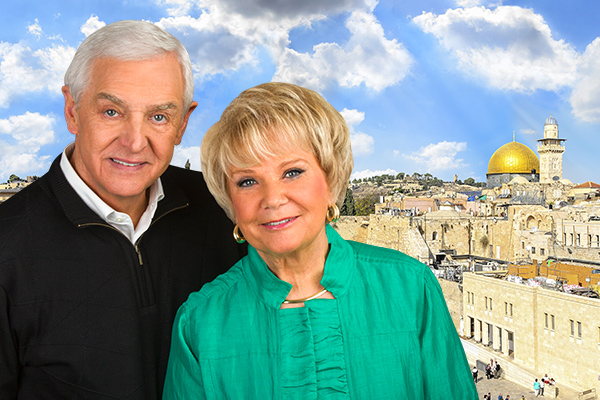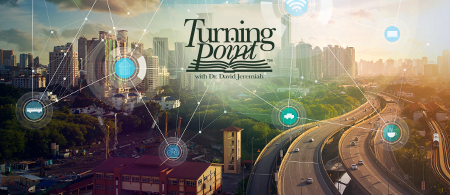 Station Locator
Find Turning Point Radio & Television on a station
near you »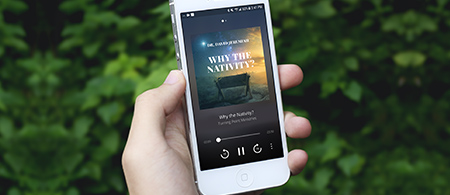 Take Turning Point with you wherever you go
Mobile App for Apple and Android Phones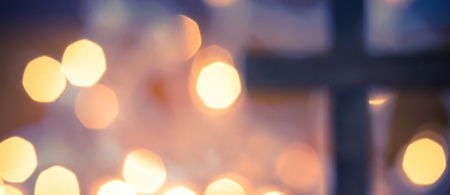 How to Become a Christian
Simple steps to a personal relationship with God
THANK YOU FOR YOUR SUPPORT OF OUR GOD-GIVEN MISSION:
Delivering the unchanging Word of God to an ever-changing world.