Today's Devotional:
Dec. 9
Managing Expectations
Isaiah 55:9 provides a guide for managing expectations: God's ways and thoughts are higher than our ways and thoughts. Meaning, whenever we think we are certain of how and when God will act . . . watch out!

Send me Dr. Jeremiah's Devotionals
Sign Me Up »
Please enter a valid email address
You've been successfully signed up!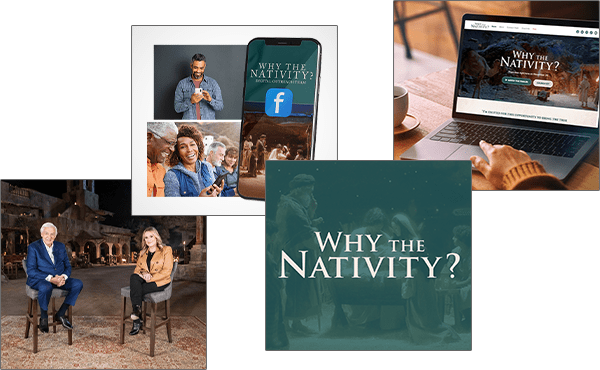 Celebrate (and share) the Real Reason For the Season
Why the Nativity? Is For Everyone!
We need to enter this Christmas season strong—ready to keep Christ in Christmas and share the life-changing Gospel message with a world in desperate need of hope!
You've probably seen in your own circles of influence that hearts are most softened to the message of Christ at Christmastime—people are more open to an invitation to a church service, more willing to hear (and even sing along to) a song about Jesus, and more interested in the biblical account of what happened in that little town of Bethlehem.
But the Christmas story is more than just a story—it's the story of the Gospel! And Why the Nativity? is more than just a film—it's a way to share the Gospel for generations to come! Now is the perfect time to reach our world for Jesus—and to take an incredible step forward in evangelism at Turning Point. Discover what we can learn from Jesus' birth and more about the heart behind this incredible film by watching a powerful interview with Dr. Jeremiah and Sheila Walsh.
The 2023 Turning Point Devotional
Moments With God
As the new year begins, determine to make time with God a priority in your life each day! Our 2023 devotional, Moments With God, is designed to help you do exactly that. Begin or end each day of the coming year by focusing your thoughts on our sovereign, loving, holy God. Allow your heart to be encouraged and strengthened as you discover more of God's character and care for His people.
Our lives are made up of moments, and how we use those moments greatly affects our life and the lives of others. The distractions of everyday life and the world around us threaten to occupy our minds every second of our day, often leading to anxiety and worry. But time in Scripture provides the strength and peace we need to make each moment count for eternity.
Make the most of your moments in 2023 by experiencing the power of God's Word for yourself with this beautiful devotional.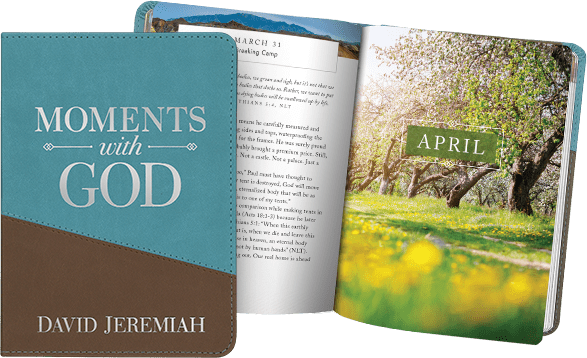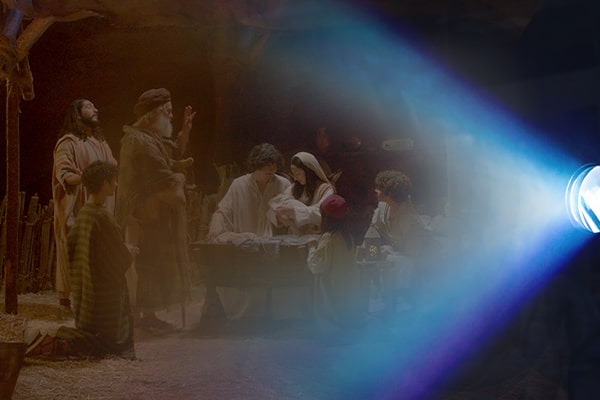 Free Digital Church Resource Kit
Watch Why The Nativity? With Your Church
Request your unique digital kit that includes everything you need to have a tremendous Christmas outreach in your community and host a spectacular "Night at the Nativity"—meant to celebrate the birth of our Savior. And this no-cost kit will help you plan and prepare for it all!
Inside this church kit, you will find many resources for you to share with your pastor or church leaders. You can even host this event for your small group or Sunday school class. The free kit includes:
Access to the entire Why the Nativity? feature film, viewable offline. This means you don't have to rely on a good internet connection when you share the film with your church or community.
Customizable Why the Nativity? sermon outlines
PowerPoint slides. Children's activities. Social media outreach and more!
Plus, everything you need to host a successful "Night at the Nativity," including email invites, promotional images, and setup ideas.
It is one thing to invite a friend to church, it's another to invite your entire community to an event, and this powerful free church kit helps you plan and prepare for it all!
Join the over 2,100 People Across the Nation
Why the Nativity? Outreach Team
We have a unique opportunity this season to share the stable peace of Jesus Christ with our unstable world.
And we invite you to help play a pivotal role in making the Christ-centered film, Why the Nativity? available for generations to come by spreading the word about this film. We will provide you with everything you need to welcome your family, local churches, friends, and your community to see this powerful Christmas production. We believe that people like you sharing Why the Nativity? will directly influence many lost souls to come to know the powerful truth of the Gospel and the never-ending love of Jesus.
In addition to the joy you will have sharing God's gift of love with others, for each simple outreach task you complete, you'll receive entries to win several meaningful thank-you gifts to reward you for your efforts!
So why not put your community on the map and join this powerful opportunity to help us to promote this incredible evangelistic outreach?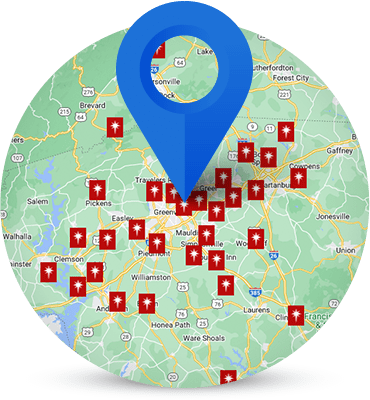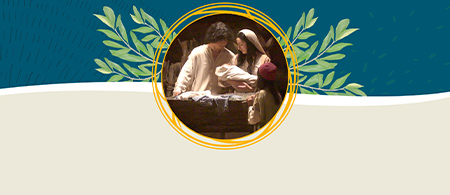 Reaching the World With the Nativity Story
The 12 Ways of Christmas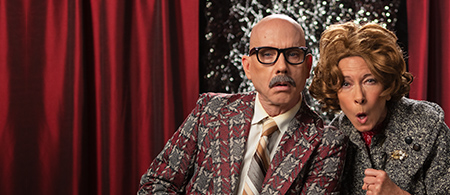 Everyone Loves a Laugh!
Gus & Gladys are Back By Popular Demand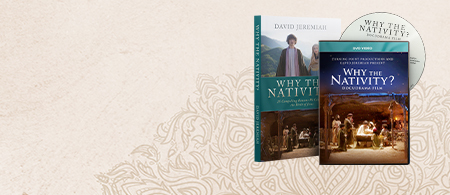 It's More Than a Film
Why the Nativity? Resource Sets
The Home for Christmas Channel
The Pomp and Pageantry of Christmas
Back by popular demand, we bring the pomp and pageantry of Christmas to you. Enjoy the sights and sounds of the season with Turning Point's Broadway spectaculars, Make the Season Bright, and Make the Season Bright, Too! taped in December on Broadway in New York City.
Turning Point provides 24/7 Christmas music provided by some of your favorite singers. Choose from more than twenty unique Christmas playlists, and create a personal playlist—your soundtrack to the season.
The Reason for the Season takes His rightful place on the Home for Christmas Channel as we present an array of beloved Christmas messages by Dr. David Jeremiah.
Music, Merriment, Meaning, and More!
Home for Christmas Channel
This year David Jeremiah and Turning Point Ministries want to cut through the confusion and deliver the spirit and message of Christmas to people everywhere, so we are bringing back by popular demand the Home for Christmas channel.
Fill your season with music, carols, pageants, laughter, Scripture, inspirational Bible teaching, and more. You can enjoy these complementary resources on your phone, in your car, at home, or anywhere else you feel needs a little Christmas. No matter who you are, or where you'll celebrate, we hope Home for Christmas will make your spirits bright!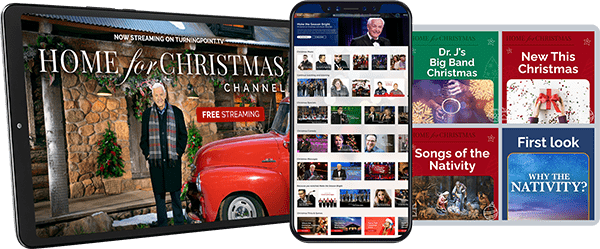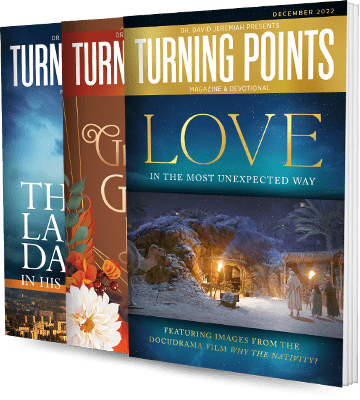 Request a Subscription—With Our Compliments
Turning Points Magazine and Devotional
Each month Turning Point's full-color, beautifully illustrated magazine will help you apply the truth of God's Word to your life through articles and devotionals that correspond with David Jeremiah's broadcast ministry.
Inside every issue, you will find:
Daily devotionals
Inspiring articles from David Jeremiah
Important ministry updates
Radio and TV broadcast schedule
There is no charge for a subscription, and Turning Points is one of the best ways to stay in touch with the ministry of Dr. David Jeremiah. Begin your complimentary subscription today!
Now on Turning Point Radio
Dr. Jeremiah's Nativity Teaching Series
Dr. Jeremiah will serve as your theologian, teacher, pastor, and historical guide, walking you through the wonders of Christmas. Together, you'll uncover how each question surrounding the Nativity leads to answers, written in the pages of Scripture and history, that will deliver a thrill of hope to your loved ones this Christmas and many more to come!
Take an unforgettable journey through the wonders of Christmas in eleven powerful messages directly from Dr. Jeremiah's Why the Nativity? teaching series.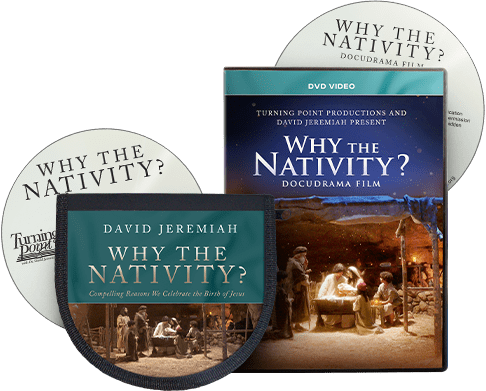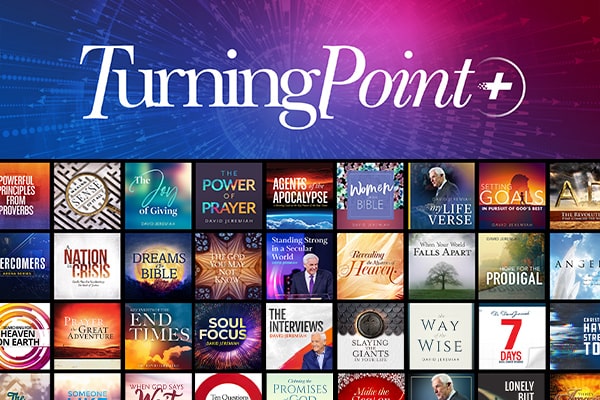 God's Word—Ready to Stream when you are!
TurningPoint+
Streaming TV shows is great. But streaming the unchanging Word of God? Even better!
Right now, it is estimated that more than three million people stream content on platforms like Discovery+ and Apple TV+. This isn't the way of the future...but the way of the present. Online streaming is here to stay! Expanding the presence of sound Bible content on these types of platforms is essential!
Enter our brand-new platform, TurningPoint+! Think of it like Discovery+ or Apple TV+, but with a godly purpose—featuring a huge Bible Strong library of content ready to stream—over 1,200 audio and video messages on all of your devices.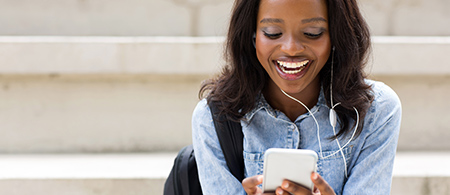 Encouragement delivered to your inbox daily!
Receive Our Free E-Devotionals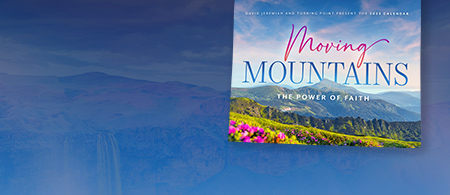 See the Power of Faith Each New Day
Moving Mountains—2023 Calendar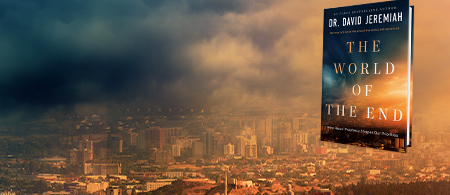 Prioritize Your Life In Light of His Return
The World of the End by Dr. Jeremiah
From this Point Forward
"The Reason Christ Came" by David Jeremiah
The world lies in its own rubble, its own self-inflicted darkness and pain. The greatest enemy of all is the irresistible force within us, the thing that is known in the Bible as sin. We are all too aware of its grip upon us. We know that its only work is that of our destruction. And yet we enslave ourselves to it in every way. No one has the power to rise above the tendrils of sin. Therefore, the ruin of our fallenness is all around us. The debris is all-pervasive. Our world's inhabitants, billions of them, long for their rescue, often without even realizing what that longing is for.
Then a light shines in the darkness. A beacon slashes through our despair….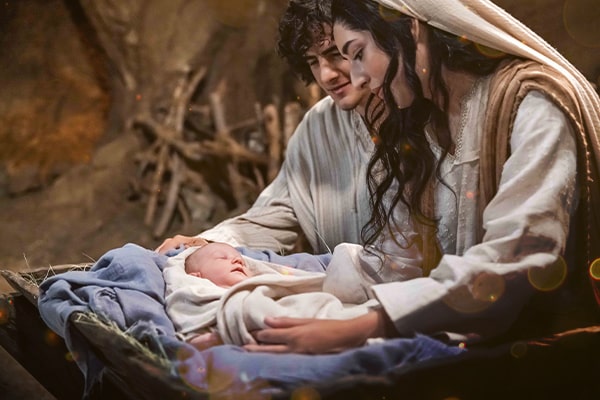 Children and the Joy of Christmas
Christmas Through the Eyes of a Child
Christmas wouldn't be Christmas without the innocence of children who seem to "get it" much more easily than we adults. They believe readily, and they speak readily. They have no guile, no cynicism, and no commercialism. If you tell a child that Christmas is when we celebrate Jesus' birthday, they're completely fine with that.
One family I read about had a tradition of setting an extra empty chair at their Christmas Day dinner to symbolize the presence of Jesus at their family's birthday celebration for Him. After all the presents had been opened on Christmas morning, the grandmother asked her little granddaughter, "Did you get everything you wanted for Christmas, dear?"
The little girl replied, "Well, no, but it's not really my birthday."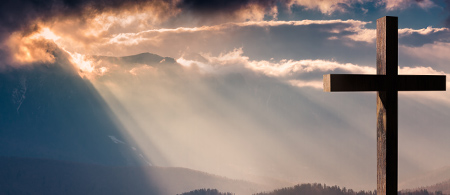 Discover hope—find renewal
Become a Christian Today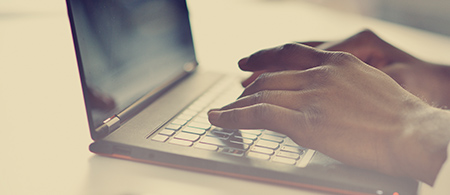 Do you have a favorite message from Dr. Jeremiah?
We Want to Hear From YOU!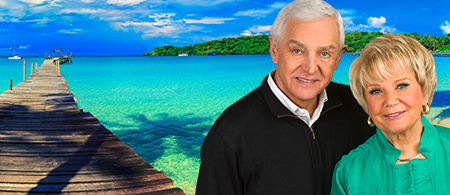 Join Us For an Inspiring Vacation
Travel With Turning Point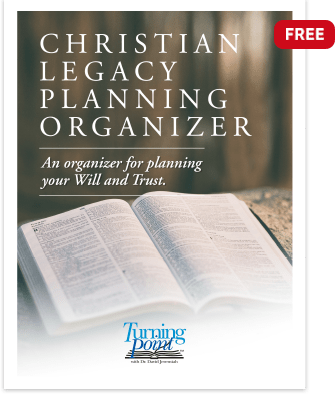 DOWNLOAD YOUR FREE LEGACY-PLANNING GUIDE
Christian Legacy Planning Organizer
We all enjoy planning for our family vacations and getaways with loved ones. However, how many of us spend more time planning a vacation than we do planning for the future? Probably most of us. Why? Because planning for a vacation is fun, exciting, and brimming with anticipation. Planning for our future seems to be a bit different since it can involve fear, confusion, and uncertainty. But, if you plan for your future legacy in an organized way, it can be just as simple as planning for that wonderful vacation that is so exciting. You just need to get started, and we want to help.
Begin the process of making plans that last by downloading your copy of Turning Point's free Christian Legacy Planning Organizer.
New From Airship Genesis
Invasion of Rocket Cove
Rocket Cove is under attack! When a mysterious ship appears over the Genesis Exploration Squad's hometown, the people of Rocket Cove are thrown into a panic. What is this mysterious ship? Who is piloting it? And what do they want?
When this invading ship starts moving around the town, affecting its residents in strange—and hilarious—ways, the questions only multiply. And just when the squad thinks the worst is over, a giant robot appears! It is up to the Genesis Exploration Squad to solve the mystery and move forward without fear against The Invasion of Rocket Cove.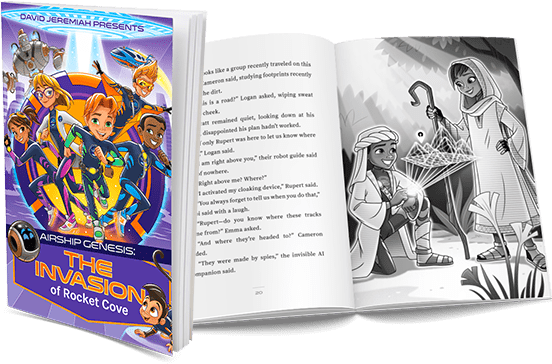 From Dr. David Jeremiah
Tour the Land of the Bible with Dr. David Jeremiah
After leading several trips to the land of the Bible, Israel has become one of my favorite places on earth. Donna and I are excited to return for another Turning Point Israel tour, March 19-29, 2019.
We'll visit historical places like:
Gethsemane
The Sea of Galilee
The Mount of Beatitudes
And more
I'll guide you through these sacred sites and others, teaching God's Word as we retrace our Savior's steps. Imagine seeing the same landscape Jesus saw, being baptized in the Jordan River, or singing at the Garden Tomb in Jerusalem.
These life experiences will change you forever.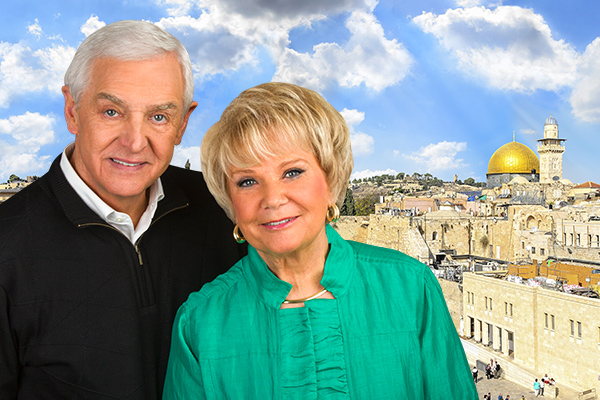 THANK YOU FOR YOUR SUPPORT OF OUR GOD-GIVEN MISSION:
Delivering the unchanging Word of God to an ever-changing world.