Today's Devotional:
Nov. 28
The Attitude of Gratitude: A Prayer of Blessing
Martin Rinkart was a Lutheran minister who ministered in Saxony, Germany, during the Thirty Year's War and plague of the 1600s. All around him was death and despair. To sustain his spirits and those of his people, he wrote a powerful hymn of thanksgiving. It may be the only known hymn to include the word "perplexed," for in the second stanza, Rinkart prayed, "O may this bounteous God… keep us in his grace and guide us when perplexed."

Send me Dr. Jeremiah's Devotionals
Sign Me Up »
Please enter a valid email address
You've been successfully signed up!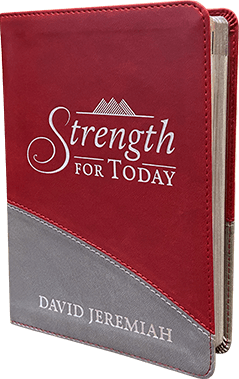 New 365-Day Devotional from Dr. David Jeremiah
Strength for Today
As we turn to the Scriptures and study God's faithfulness to His people in the past, we can see that He never leaves His people without hope. Our hope isn't in the government, the health care system, or even in our jobs. Our hope is in our living and loving Savior who sees us and has compassion on us.
What we need is Strength for Today—and that comes as we draw closer to the Lord through our daily study of His Word, as we attend church with other believers, and we communicate to God through prayer. We are not without hope. We have hope because we know the One who holds the future. Access God's strength and discover hope for the future with Strength for Today!
New From The Code Series by O. S. Hawkins
Finding Jesus in Every Book of the Bible
How does our understanding of God as our provider grow through understanding Abraham's willingness to sacrifice Isaac? What does Rahab's scarlet cord in the book of Joshua have to do with Jesus' sacrifice on the cross? How does Jesus' reference to Himself as the Good Shepherd relate to the Psalms, and what does that teach us about God's character?
As we seek Jesus in the whole Bible, we find life. Not just eternal life in the then and there, but abundant life in the here and now. Join O. S. Hawkins in this beautiful exploration into the depths of Scripture. As you see Jesus' redemptive story from Creation to eternity, you will draw closer to the God who has loved you from the beginning.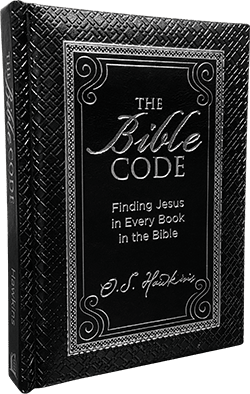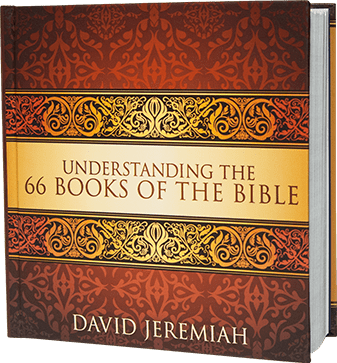 Ideal For Group or Personal Study
Understanding the 66 Books of the Bible
Whether you're new to God's Word or a veteran student, this beautiful, hardcover reference guide offers fresh insights into familiar parts of the Bible and an exciting grasp on hard-to-understand passages. From Genesis to Revelation, David Jeremiah's Understanding the 66 Books of the Bible presents five key elements for each book of the Bible:
A brief overview
The book's key thought
The key verse
The key action each book demands
A key prayer each book offers
Will you take a whirlwind journey through the Bible or make pit stops along the way? Either way, your walk with God will deepen as you understand His Word more fully.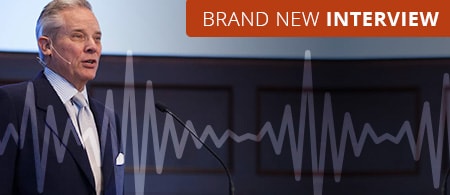 David Jeremiah Interviews O. S. Hawkins
Hear From the Author of The Bible Code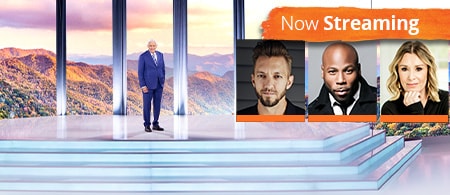 Available for On-Demand Streaming
Watch It's Time to MOVE FORWARD!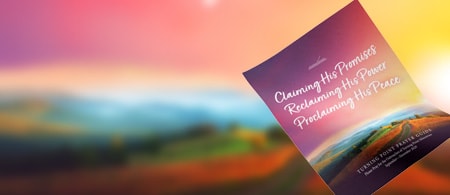 Please Pray for Us!
Download the Fall Prayer Guide
Viewing Our World Through the Lens of God's Word
Lord, Help Me Find the Message in the Mess
"What a mess."
How many times have you heard this? Or said it! And today, perhaps, many of us may feel it, more than ever. It's been an unsettling season—an extraordinary year of turmoil: Pandemic, economic issues, politics, natural disasters.
After the U.S. presidential election, the mess may get even messier. But our hope is not in politics or government….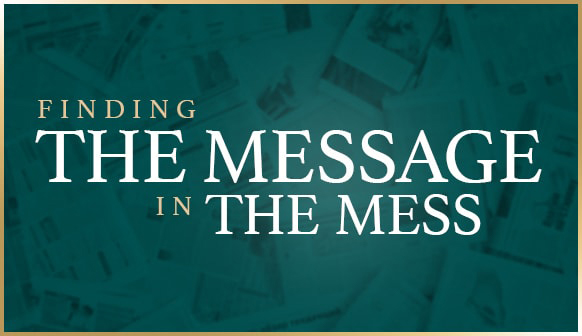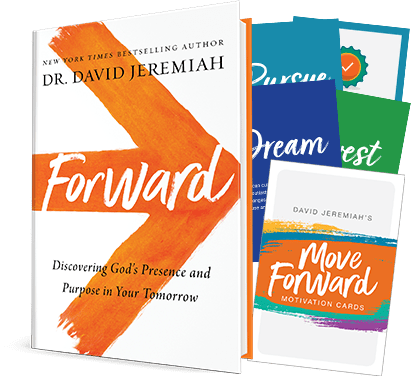 DISCOVERING GOD'S PRESENCE AND PURPOSE IN YOUR TOMORROW
Your Best Days Are Not Behind You!
Now more than ever, God is ready to use you, and your greatest moment could be only a step away. Forward gives you practical insights into the "what's next" in your life, with a step-by-step plan of action you've needed to move past where you are to where you want to be. You'll learn how God wants to expand your dream, give you divine direction, plant within you a life purpose, equip you with tools to overcome fear, grant you great personal accomplishment, and lead you to a mission that will outlive your life.
Let go of the past and get out of your rut. Choose to run Forward toward everything God has planned for the next phase of your life.
Only Available For a Limited Time
Turning Point's 2021 Calendar
Teeming with vibrant colors, unique and meticulous features, and a design that only God Himself could create, nature offers us a perspective of God that should be celebrated and enjoyed. Our exclusive 2021 calendar will help turn your thoughts toward your Creator each month in the coming year. Along with stunning images, each month has a special theme and Scripture plus a Bible reading plan that will take you through the entire Bible in 2021.
Step back from the busyness of daily life and focus on the nature and wonders of God with the Colors of Creation calendar.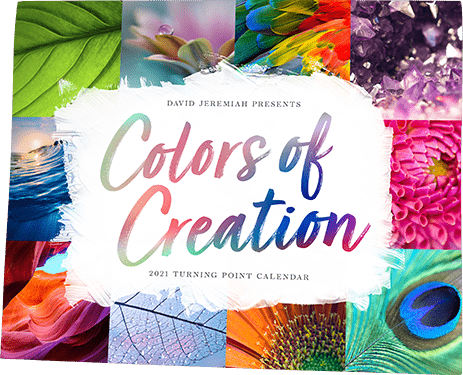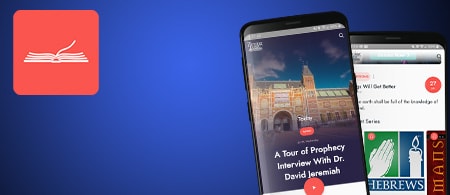 Stream Messages, Read Devotionals, and More
Download the Turning Point Mobile App
Online Content From This Month's Magazine
"Last in Line"—Learn to Find New Ground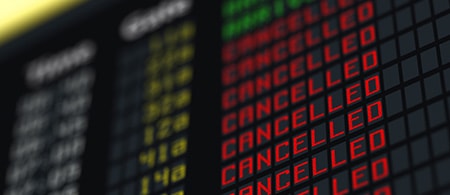 From the Forward Online Experience
Canceled, Rescheduled, Postponed—Now What?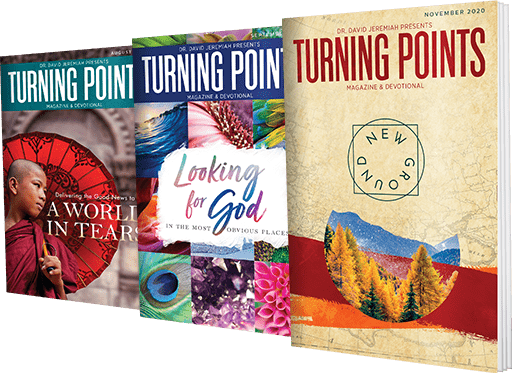 Request a Subscription—With Our Compliments
Turning Points Magazine and Devotional
Each month Turning Point's full-color, beautifully illustrated magazine will help you apply the truth of God's Word to your life through articles and devotionals that correspond with David Jeremiah's broadcast ministry.
Inside every issue, you will find:
Daily devotionals
Inspiring articles from David Jeremiah
Important ministry updates
Radio and TV broadcast schedules
There is no charge for a subscription, and Turning Points is one of the best ways to stay in touch with the ministry of Dr. David Jeremiah. Begin your complimentary subscription today!
New From Airship Genesis
Power Force: Be All God Wants You to Be
The Bible is filled with practical advice on living for God, but where can kids begin on their journey?
This new Bible study resource from Airship Genesis offers 75 power-filled and practical truths to live by. Each truth is introduced with a Scripture passage and a brief lesson that is followed by a Power-Up action step and a Power Prayer to help children draw closer to God and His Word. Help the kids in your life kick-start their journey toward becoming all God wants them to be with Power Force!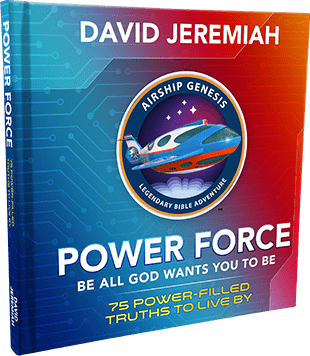 New From Airship Genesis
Invasion of Rocket Cove
Rocket Cove is under attack! When a mysterious ship appears over the Genesis Exploration Squad's hometown, the people of Rocket Cove are thrown into a panic. What is this mysterious ship? Who is piloting it? And what do they want?
When this invading ship starts moving around the town, affecting its residents in strange—and hilarious—ways, the questions only multiply. And just when the squad thinks the worst is over, a giant robot appears! It is up to the Genesis Exploration Squad to solve the mystery and move forward without fear against The Invasion of Rocket Cove.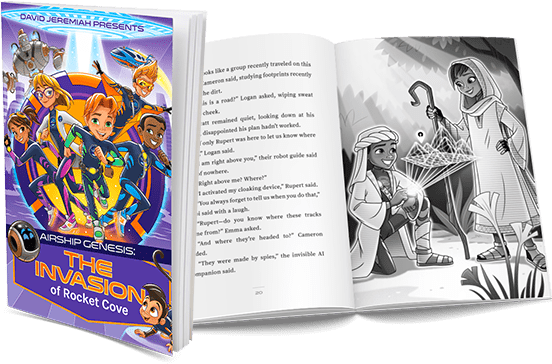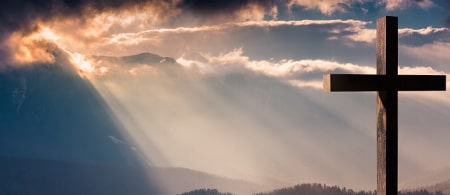 Learn to Follow Jesus
Curious About Christianity?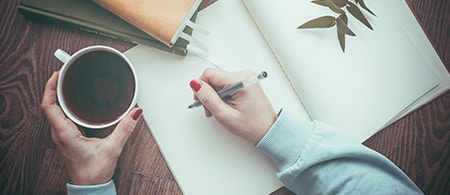 Has Turning Point Helped You Face Uncertainty?
Share Your Story
Join Us for an Inspirational Vacation
Travel With Turning Point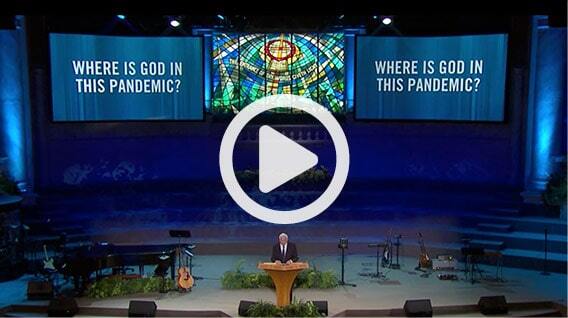 Facing the Coronavirus
Free Resources From David Jeremiah for Facing the Pandemic
Isolated and alone, many people are experiencing overwhelming fear and anxiety as they face an invisible enemy. In response to the coronavirus outbreak, Dr. David Jeremiah has prepared several messages of hope that are straight from God's Word. His goal is to encourage as many people as possible with biblical truth during these unprecedented times, so Turning Point is offering this series for on-demand streaming, free of charge, on our dedicated Facing Coronavirus page. We hope you will be blessed by them and share them with others!
From Dr. David Jeremiah
Tour the Land of the Bible with Dr. David Jeremiah
After leading several trips to the land of the Bible, Israel has become one of my favorite places on earth. Donna and I are excited to return for another Turning Point Israel tour, March 19-29, 2019.
We'll visit historical places like:
Gethsemane
The Sea of Galilee
The Mount of Beatitudes
And more
I'll guide you through these sacred sites and others, teaching God's Word as we retrace our Savior's steps. Imagine seeing the same landscape Jesus saw, being baptized in the Jordan River, or singing at the Garden Tomb in Jerusalem.
These life experiences will change you forever.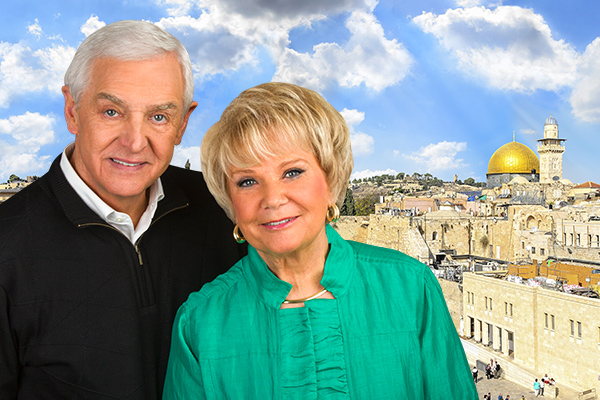 THANK YOU FOR YOUR SUPPORT OF OUR GOD-GIVEN MISSION:
Delivering the unchanging Word of God to an ever-changing world.