From the Current Issue
Featured Articles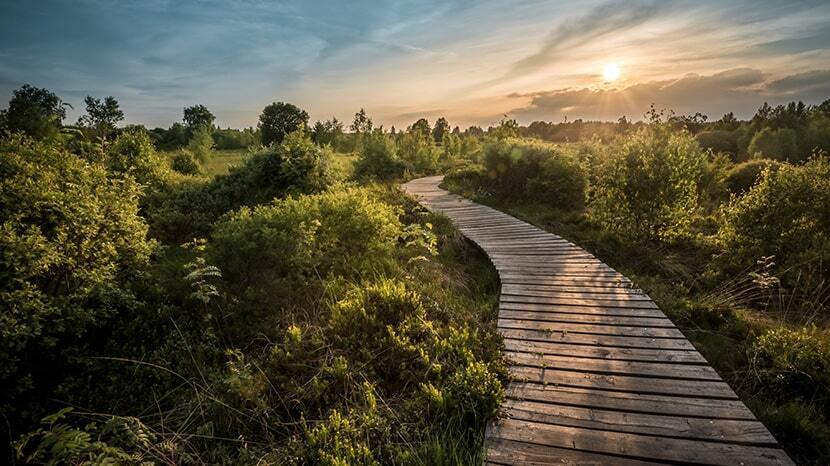 Online Exclusive: From This Point Forward
Who Knew? Looking Back at a Path of Faith
Even as a child, Cathy had an entrepreneurial streak. He (yes, he) opened a Coca-Cola stand when he was eight and soon began selling magazines door to door. He started a paper route and won awards for recruiting customers. As a young man he returned from World War II to join his brother, Ben, in opening an Atlanta eatery....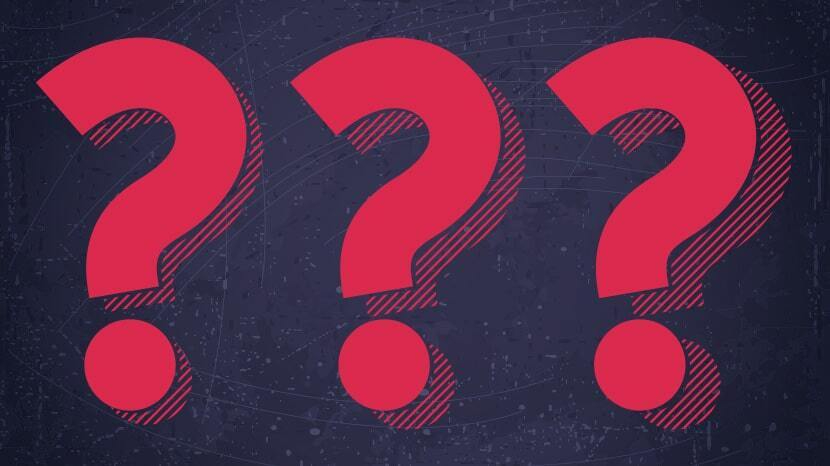 What? When? Why? Where? How? It All Starts With a Question
When the Queen of Sheba traveled to Jerusalem to visit King Solomon, "she came to test him with hard questions…. So Solomon answered all her questions; there was nothing so difficult for the king that he could not explain it to her" (1 Kings 10:1-3). We all have hard questions. Life is full of them....
This Month's Magazine Resource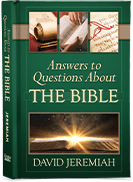 Answers to Questions About the Bible
Filled with answers to common questions, Answers to Questions About the Bible makes a perfect companion for your study time. For a limited time, it is available for a gift of any amount in support of Turning Point's ministry.

The laws of physics say that two different objects cannot occupy the same space at the same time. We could also say that God and Satan cannot occupy the same place at the same time....
Delivering the unchanging Word of God every month to more than
homes through Turning Points Magazine & Devotional.
Subscribe Now
Each month, read articles and devotionals from Dr. David Jeremiah that will encourage, challenge, and strengthen your walk with the Lord.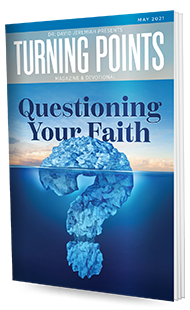 Download Now
To download the May 2021 edition of Turning Points Magazine & Devotional, please enter your email address.