Television Series:
Now Airing
Here are the current teaching series now airing on Turning Point Television. Enter your email address in the box below to receive updates about upcoming broadcasts.
Series Updates »
Please enter a valid email address
You've been successfully signed up!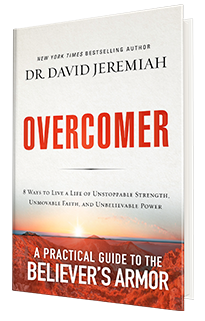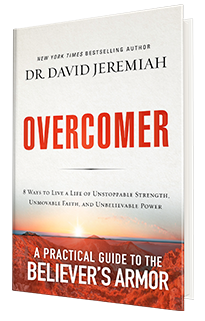 Suit Up for Victory
Overcomer
The whole armor of God has been given to every believer. In Dr. Jeremiah's book, Overcomer, you will learn how to live each day in the strength God has provided!
Whether you are a well-versed follower of Christ or new to the Word, you will learn how to leverage the power available in each piece of the armor as you suit up for victory!
Request Now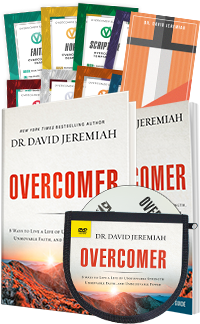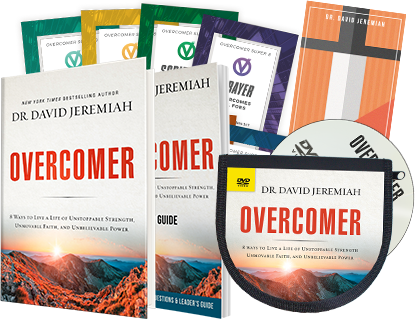 Combating Spiritual Warfare
A Believer's Armor
Living the life of an overcomer starts with one very simple, yet often overlooked action: putting on your armor.
Discover the eight strategies for putting on your armor—for being prepared in the fight against the evil one and for OVERCOMING in His name with the Overcomer Study Set.
Request Study Set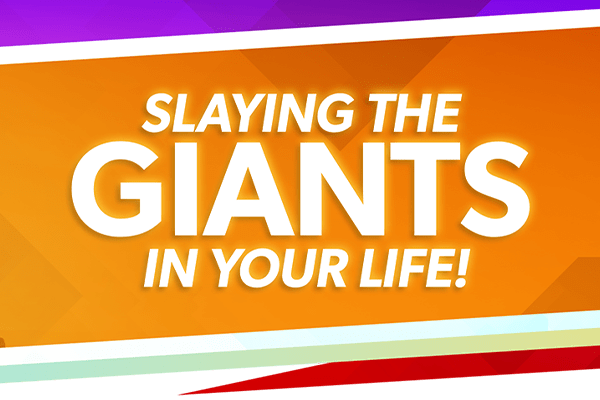 Slaying the Giants in Your Life
How to Overcome Your Fear, Worry, Doubt, Loneliness, and more!
Discover how to recognize and banish the giants lurking in the shadows of your life. You can win the battle over darkness in your life. You can live victoriously and claim the promises of God despite discouraging and debilitating issues of temptation and sin.
Step out of the shadows, into victory, and learn to stand against the giants. Never walk alone or in weakness again and stand every day, prepared for battle. Learn to overcome the monumental obstacles between you and victory!
Now Available on Your Favorite Platforms
The Turning Point App
Enjoy an incredible amount of inspiring content from Dr. Jeremiah in our fully optimized and easy-to-use app available on your Apple or Android mobile device, Roku, Samsung TV, and LG TV. All your favorites from new and archived tap-to-listen radio broadcasts, ready-to-watch television series, uplifting daily devotionals, and access to an extended on-demand library of teaching series are now available and simple to access at your convenience.
Miss an episode, want to revisit a favorite message, or need to search for a specific biblical topic? It couldn't be easier to find just the encouragement, hope, sound Bible teaching, and so much more you're looking for…whenever and where ever you need it most!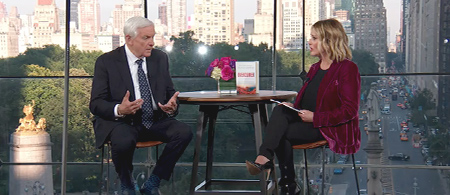 Tired of Living a Defeated & Discouraged Life?
Watch This Encouraging Interview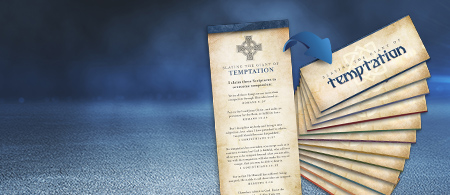 Request Your Powerful Reminders of Promises in Scripture
FREE 12 Giant Slayer Cards
One of the best ways to stay connected to Turning Point
Turning Points Magazine—Yours Free!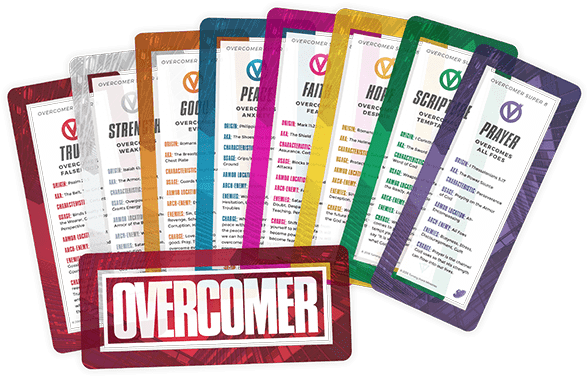 Request Overcomer Today You'll Also Receive
The Super Eight Overcomer Cards
Based on Ephesians 6, each of these eight cards highlights a different God-given "superpower." There's one card for each piece of your spiritual armor PLUS the two readiness powers God provides for us daily.
These Super Eight Overcomer Cards are sure to be a keepsake spiritual warfare tool so that you can effectively use your God-given "superpowers!"
Uncover the Key Strategies You Need to Live Victoriously
Q&A on How to Slay the Giants in Your Life
Do you have giants in your life that need to fall once and for all? Do fear, discouragement, guilt, and loneliness loom in the shadows seemingly too unbearable to face, let alone defeat? We all struggle from time to time with what can be debilitating issues if left unchecked. We all find times in life when we come face to face with enormous difficulties. How refreshing and encouraging it is to know God's Word provides vital insight into the proper response.
Don't spend another minute living in hopelessness and frustration. Learn practical solid Bible-based principles you can apply to your life today that will help you overcome the giants you face.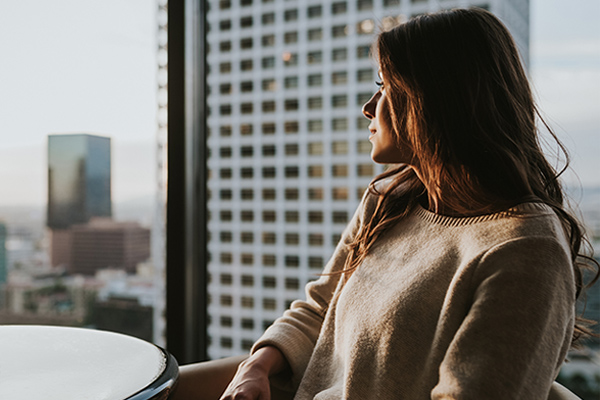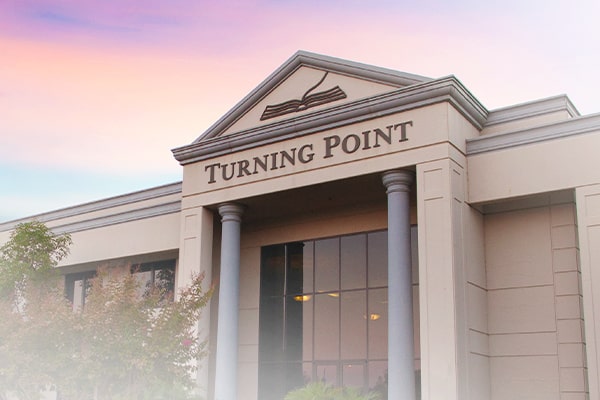 We are so glad you're Here!
Stay Connected to Turning Point
Our mission is to deliver the unchanging Word of God to an ever-changing world, and that has led us to take the Good News and the "Good Teaching" of Jesus Christ across the globe in every way we can think of!
This site is one of the best places to find inspirational Bible teaching from Dr. David Jeremiah, ministry news, and much more. But it's not the only way to stay connected to the ministry of Turning Point.
Discover the many places and ways you can connect to all the rich resources available through the ministry of Turning Point.
Free Giant Slayer Cards
Powerful Scripture Reminders
Every one of us is fighting an invisible battle against an unseen enemy. He attacks by undermining our faith, exaggerating our weaknesses, and making our problems seem gigantic in size.
Truth is the key to defeating this enemy. Through the Bible, God has promised to provide the tools we need to overcome every fear, every failure, every temptation …every giant.
Remind yourself of God's promises with Turning Point's free Giant Slayer Scripture Cards or receive them automatically when you request with David Jeremiah's Slaying the Giants in Your Life book or Giant Slayer set. Each card features specially selected verses to help you overcome the giants in your life. Full-color and bookmark-sized, these powerful reminders can be tucked into your Bible or displayed on your desk as you gear up for battle each day.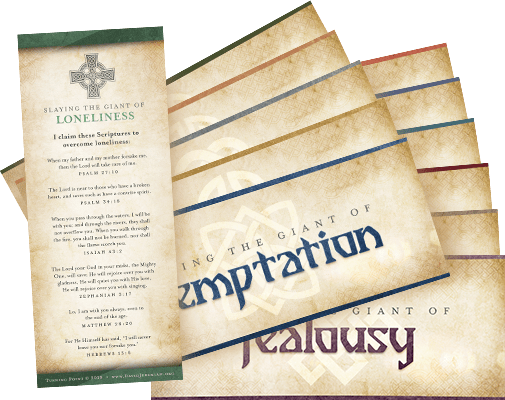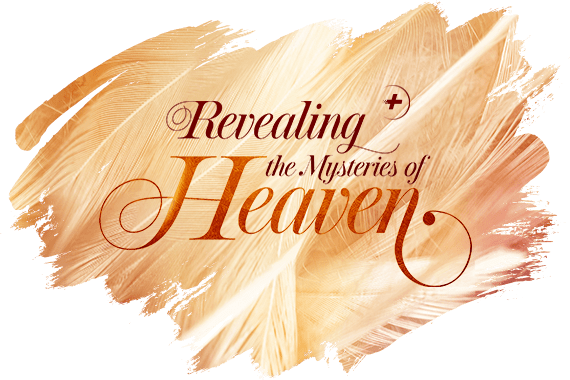 Over 40 Years of Bible-Strong Teaching and So Much More!
Start Streaming TurningPoint+
TurningPoint+ features a huge Bible Strong library of content ready to stream. You will find unlimited access to an extensive audio and video content library—40 years of Bible Strong teaching (more than 1,000 hours!) available on all your favorite devices.
One of our most popular series is Revealing the Mysteries of Heaven. This 11-message series answers all your questions about our eternal destination—such as "won't heaven be boring?", "what about the children?", "what on earth is the Millennium?" and more!—and it provides instructions for how to get to heaven, too, so it is wonderful for non-believers who may want to know about heaven.
Revealing the Mysteries of Heaven is one of our most-requested teaching series—but you can watch and listen to it now, with no waiting, at TurningPoint+.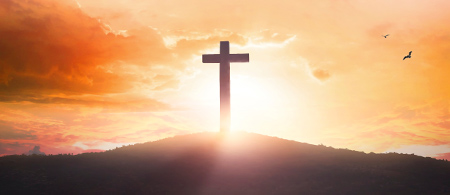 Do You Know God...Really?
How to Become a Christian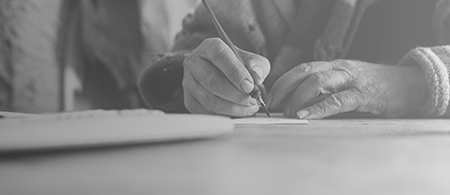 We Want to Hear From You!
Share Your Story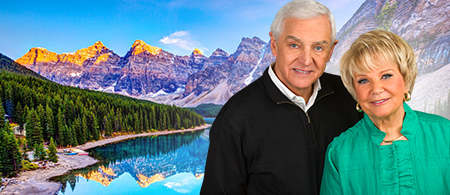 Where Relaxation Meets Inspiration
Travel With Turning Point
Online Vacation Bible School Starts July 3
Airship Genesis Summer Blast!
Join Airship Genesis for a free five-week VBS program this summer. Each week you will find an exciting audio adventure featuring the Genesis Exploration Squad, a Bible lesson, a memory verse, a challenge, fun activities, and more. Your kids can learn about the importance of the Bible in their lives through five separate lessons:
The Bible gives us direction for all of life's adventures!
The Bible was written just for us by God!
The Bible is powerful for any situation.
The Bible should be shared with others.
God rewards us for living by the Bible.
Don't miss Summer Blast! The adventure begins on July 3.