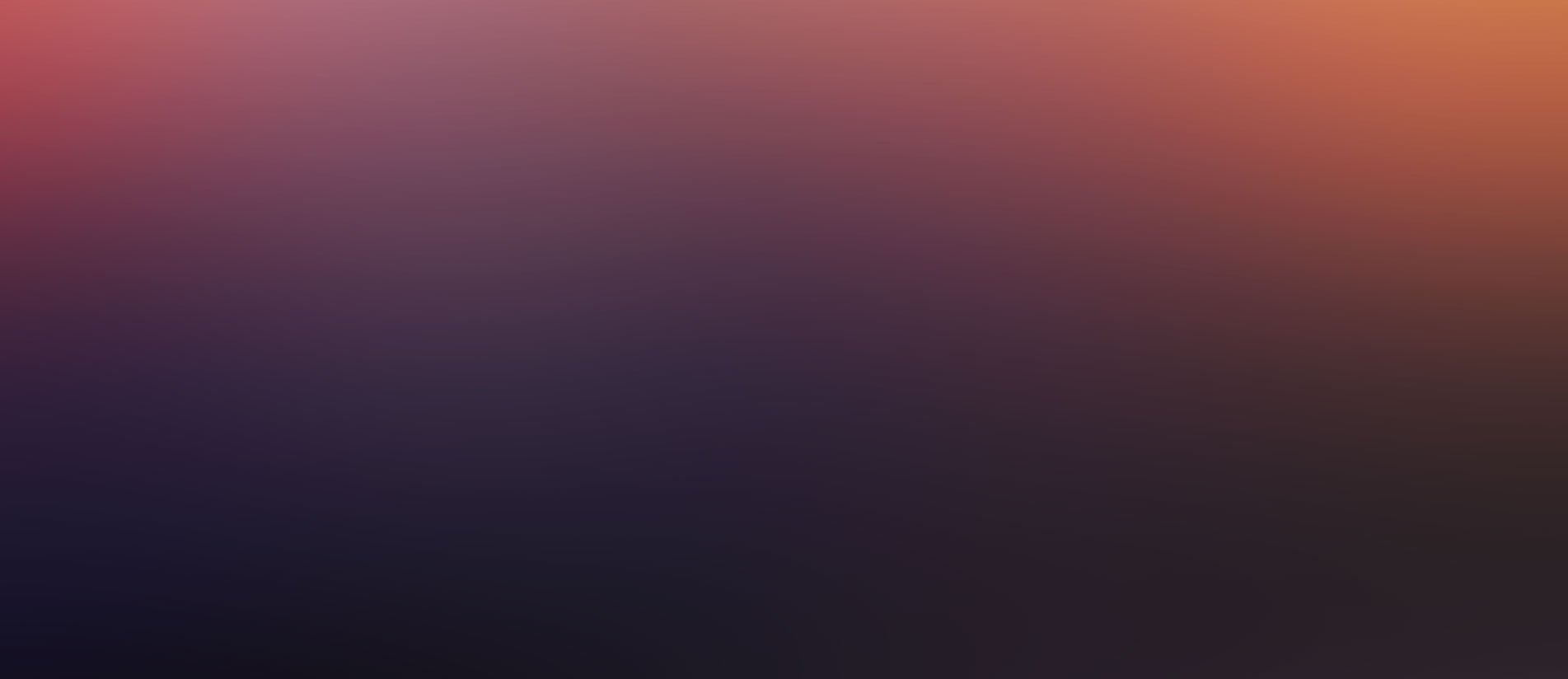 Sunday, January 23
Ruth: Overcoming Bad Decisions (Rochester, NY)
Series: Overcomer Arena Series
Watch Now
Television Series:
Now Airing
Here are the current teaching series now airing on Turning Point Television. Enter your email address in the box below to receive updates about upcoming broadcasts.
Series Updates »
Please enter a valid email address
You've been successfully signed up!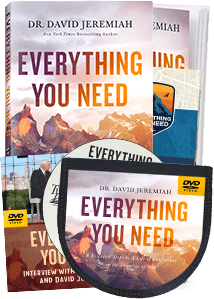 Gear Up For Growth
Equip Yourself With Everything You Need
Plan for spiritual success with the complete Everything You Need set, which includes:
Everything You Need hardcover book
Map to Stumble-Proof Living
Everything You Need study guide with small group questions
The complete message series on DVD or CD plus the Sheila Walsh interview
Navigation Scripture Cards
Learn More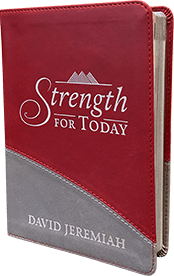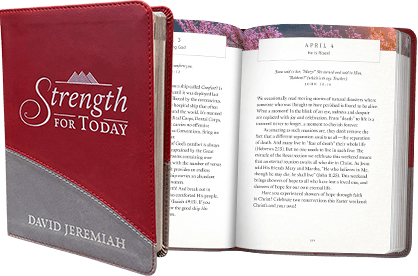 New Devotional from David Jeremiah
Strength for Today
How do we access God's strength and a renewed hope for the future? Through daily Bible study and communication with God in prayer. Now is the time to trust in God, not in circumstances! This beautiful, leather-like devotional contains Scripture to encourage you in your walk and biblical truth from Dr. Jeremiah for each day of the year.
Learn More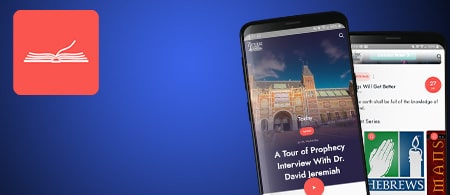 Save Your Data Plan. Avoid Buffering.
Download the Official Turning Point App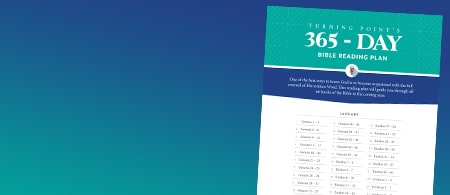 66 Books—365 Days—You Can Do This!
Bible Reading Plan for 2021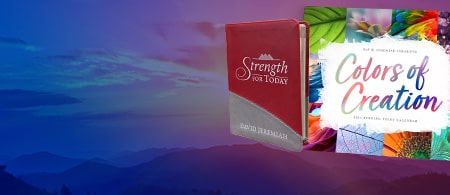 Get Ready to Grow!
Turning Point's 2021 Resolution Set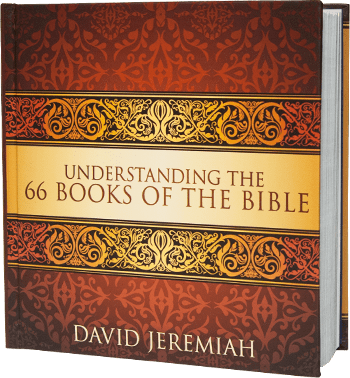 DOES THE THOUGHT OF BIBLE STUDY INTIMIDATE YOU?
Understanding the 66 Books of the Bible
Studying the Bible is a challenge. After all, it's not just one book—it's an entire library of books that were written thousands of years ago! While we have several modern translations available to help us, it can be tricky to recognize themes and understand what Scripture means for us today. That is why David Jeremiah wrote Understanding the 66 Books of the Bible. Let him guide you through the Bible with a key thought, verse, action, and prayer for each book.
Whether you read through the Bible sequentially or bounce from book to book, this guide book will give you a new perspective of God's Word and renewed confidence in your study time.
EXCLUSIVE BIBLE STRONG PARTNER CONTENT
Ministry Partners: Stream These Series This Quarter
One of the many benefits available to Bible Strong Partners is access to a quarterly selection of eight message series that are not otherwise available in the archives. Here are the selections for this quarter:
Audio Series
Reset: Ten Steps to Spiritual Renewal
Overcoming Loneliness
God Meant It for Good, Volume 2
Signs, Volume 2
Video Series
Agents of the Apocalypse
Searching for Heaven on Earth
Revealing the Mysteries of Heaven
Make the Season Bright, 2018-2019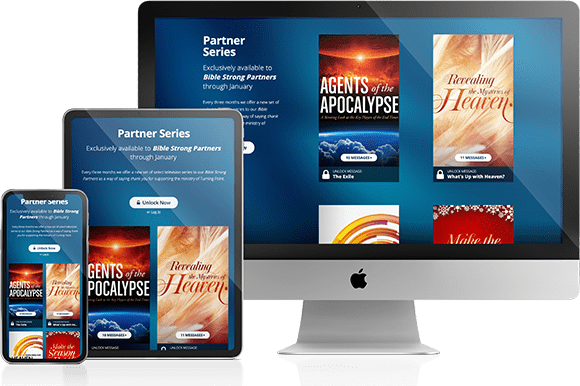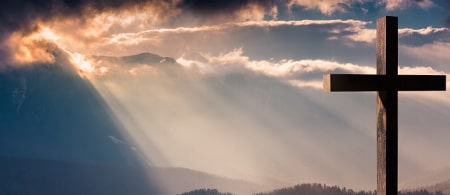 Discover Hope—Find Renewal
Become a Christian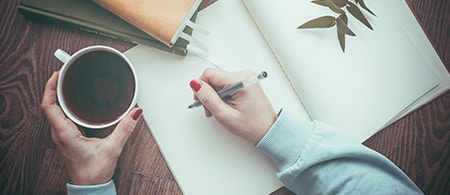 Has Turning Point Helped You Face Adversity?!
Share Your Story
Set Sail With Us on July 17, 2021
Alaska Cruise Conference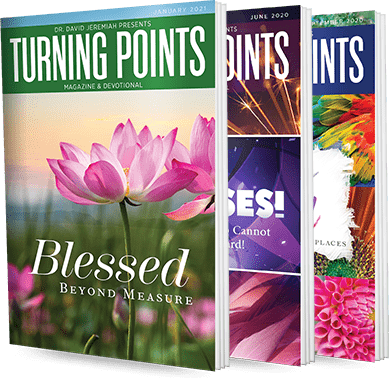 Request a Subscription with our Compliments
Turning Points Magazine & Devotional
Each month, Turning Point's full-color beautifully illustrated magazine will help you apply the truth of God's Word to your life through articles and devotionals that correspond with David Jeremiah's broadcast ministry.
Inside every issue, you will find:
Daily devotionals
Inspiring articles from David Jeremiah
Important ministry updates
Radio and TV broadcast schedules
There is no charge for a subscription, and
Turning Points
is one of the best ways to stay in touch with the ministry of Dr. David Jeremiah. Begin your complimentary subscription today!
Stand with Turning Point as a Bible Strong Partner
What Are Your Expectations for 2021?
In the past year, our world has turned upside down, but God's Word and His promises never change. No matter what tomorrow may bring, we have a sure foundation of faith that lasts for eternity. In fact, Scripture encourages us to set great expectations! Ephesians 3:20 says, He "is able to do exceedingly abundantly above all that we can ask or think." Because of God's promises, we can expect to see Jesus more clearly, to share our faith, to influence the world, and to unite with other believers who are committed to sharing the Truth.
2021 can be your greatest year with God ever! Expect Him to do "exceedingly abundantly" more this year—in you and through you. Consider joining Turning Point as a Bible Strong Partner.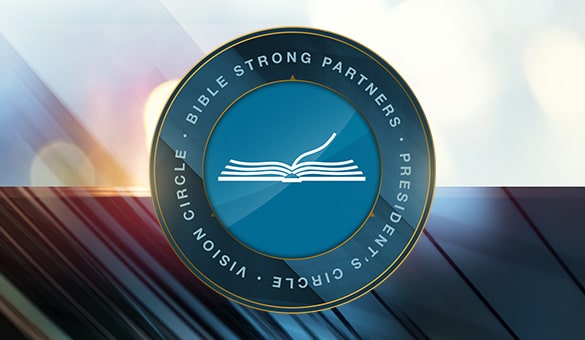 Online Vacation Bible School Starts July 3
Airship Genesis Summer Blast!
Join Airship Genesis for a free five-week VBS program this summer. Each week you will find an exciting audio adventure featuring the Genesis Exploration Squad, a Bible lesson, a memory verse, a challenge, fun activities, and more. Your kids can learn about the importance of the Bible in their lives through five separate lessons:
The Bible gives us direction for all of life's adventures!
The Bible was written just for us by God!
The Bible is powerful for any situation.
The Bible should be shared with others.
God rewards us for living by the Bible.
Don't miss Summer Blast! The adventure begins on July 3.