Giant Slayer Cards
Twelve powerful Scriptural reminders of the promises you can claim to overcome fear, worry, discouragement, loneliness, and other looming giants in your life.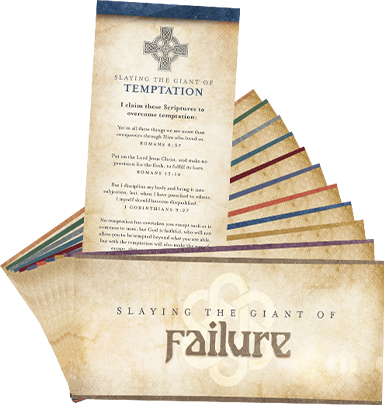 Thank You
Your complimentary Slaying The Giants Scripture Cards is being prepared for shipment! If you have any questions about your order, contact us at:
(877) 998-0222
or

Provides the promises of God at your fingertips.

Offers strength during trials and tribulations.

Bible-based solutions for everyday and giant-sized problems.