The Warrior's Prayer Bookmark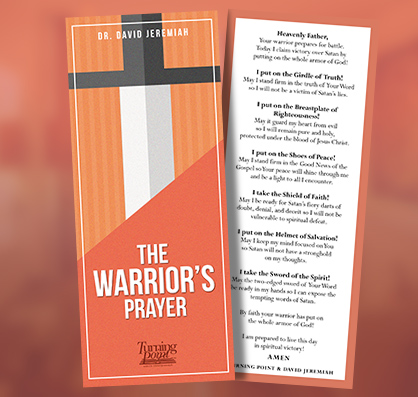 Learn to pray on the "whole armor of God" as Dr. Jeremiah leads you through each piece of the Christian's battle-ready suit.
This original prayer teaches you to memorize each piece of God's armor and helps you articulate its purpose.
You will soon know this prayer by heart and will be able to daily prepare for the world around you.
Request your free bookmark today!
Thank You
Your complimentary The Warrior's Prayer bookmark is being prepared for shipment! If you have any questions about your order, contact us at:
(877) 998-0222
or
Spiritual Warfare Set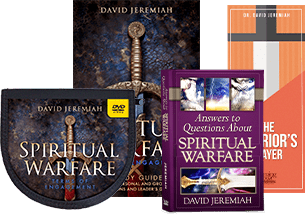 In our spiritual life, we tend to focus on what is in front of us.
Troubling circumstances have a way of claiming our attention, but if we miss the big picture of spiritual warfare, we risk drawing wrong conclusions and implementing ineffective strategies. In other words, we lose the protection of our armor.
Prepare yourself for battle with David Jeremiah's Spiritual Warfare Set. It includes:
Answers to Questions About Spiritual Warfare book
Spiritual Warfare message album (your choice of CD or DVD)
Spiritual Warfare study guide
The Warrior's Prayer bookmark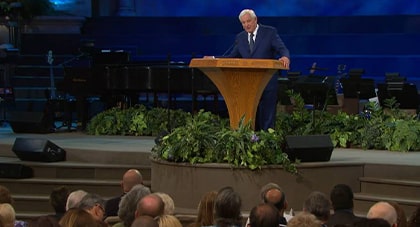 About Dr. David Jeremiah
David Jeremiah has been one of America's most trusted Bible teachers for more than 38 years. Each day he helps millions of people deepen their understanding of the Bible through daily Turning Point Radio and Television programs around the globe.