The Warrior's Prayer Bookmark
Learn to pray on the "whole armor of God" as Dr. Jeremiah leads you through each piece of the Christian's battle-ready suit.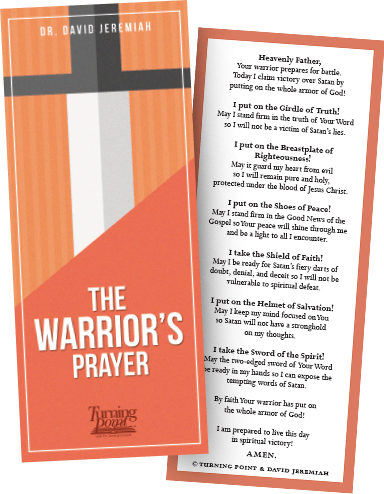 Thank You
Your complimentary The Warrior's Prayer Bookmark is being prepared for shipment! If you have any questions about your order, contact us at:
(877) 998-0222
or

Effective way to memorize each piece of God's armor.

An ideal visual reminder that the battle belongs to the Lord.

Conveniently sized to fit inside your Bible.