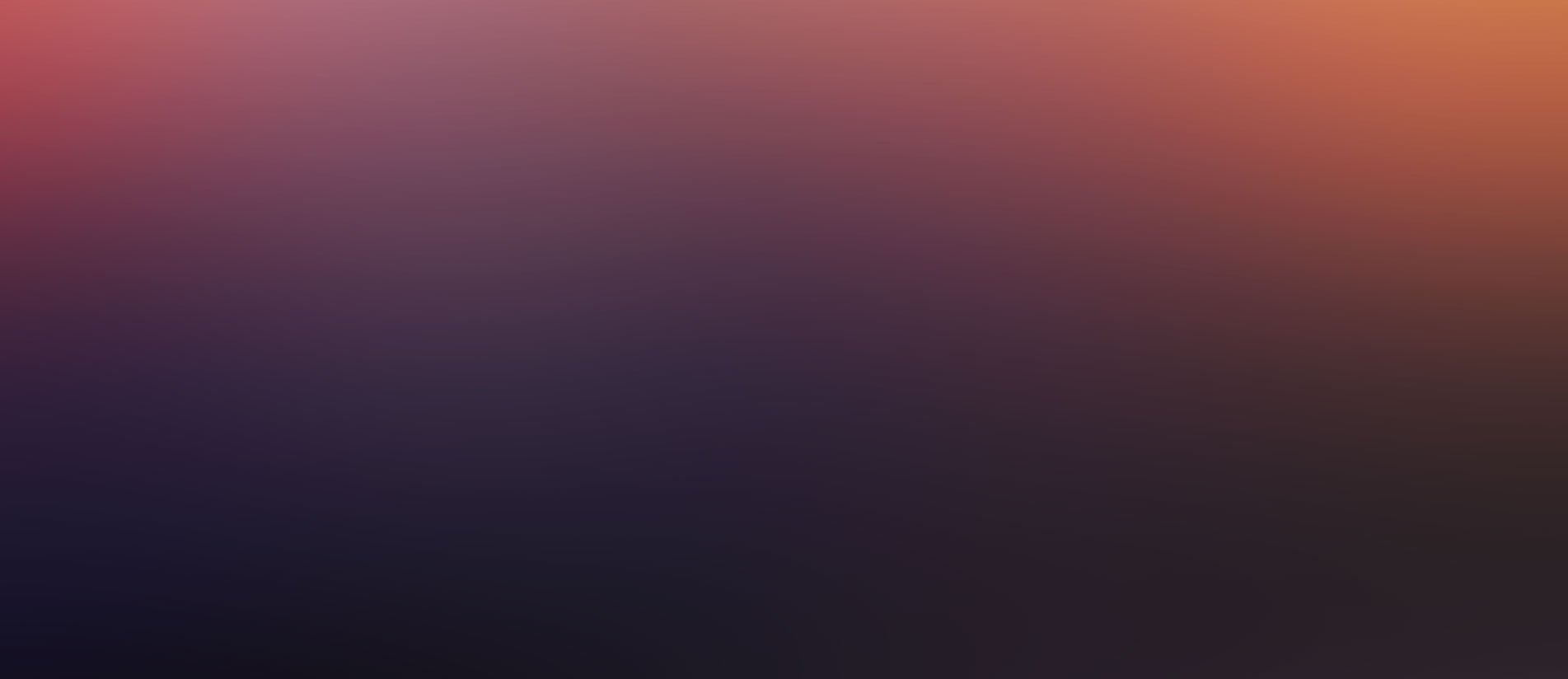 Aired Wednesday, October 13
The Blessing
Previously Recorded
The Bible lists seven benefits that result from a Christ-honoring life. Today on Turning Point, Dr. David Jeremiah examines the blessings God offers to those who diligently add Christlike qualities to their faith.
Play With Audio
Featured on this Broadcast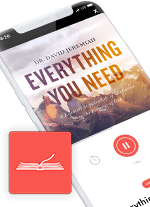 Never Miss a Broadcast
Our free app for Apple or Android devices offers one of the best ways to stay connected with Dr. Jeremiah's teaching.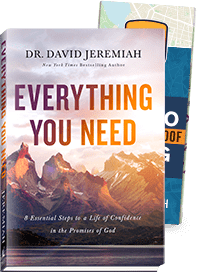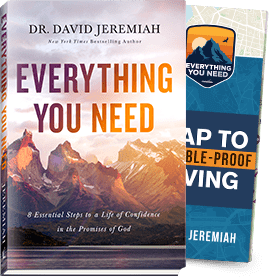 It's Time to Claim God's Promises
Discover 8 Tools for Stumble-Proof Living
Are you searching for greater confidence, purpose, and peace in your life? God has already given us everything we need to move us from His promises to His blessings. Learn how to unpack each tool that the Lord has supplied and walk sure-footed in your faith.
Learn More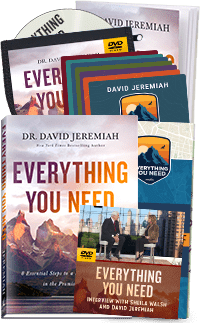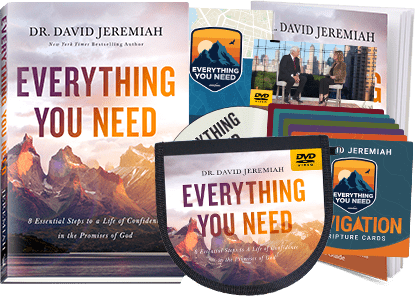 Gear up for Growth
Equip Yourself With Everything You Need
Plan for spiritual success with the complete Everything You Need set, which includes:
Everything You Need hardback book
Map to Stumble-Proof Living
Everything You Need study guide with small group questions
The complete message series on DVD or CD plus the Sheila Walsh interview
Navigation Scripture Cards
Learn More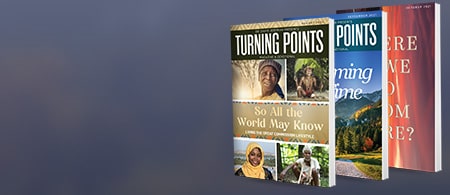 Request Your Subscription Today
Turning Points Magazine & Devotional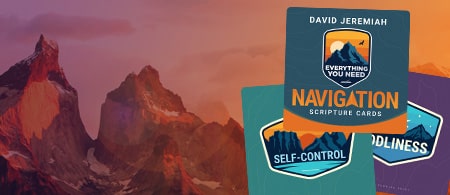 Let God's Word guide you to stumble-proof living
Free: Navigation Scripture Cards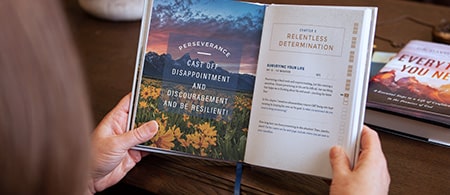 Thirty Days to Everything You Need Experience Guide
What if one month could revolutionize your walk with God?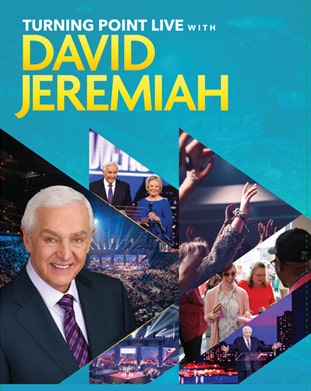 COMING TO A CITY NEAR YOU!
Join David Jeremiah Live - This Month!
Do today's headlines foreshadow tomorrow's prophecies? David Jeremiah believes the dismantling of America—the upheaval, spiritual famine, and rise of socialism—are not isolated events. They are interconnected precursors of the Tribulation. But it is no time to retreat—it's time to live by conviction! Learn how to respond to the prophetic events unfolding around us at Turning Point Live With David Jeremiah.
Joining Dr. Jeremiah for this powerful night of ministry are Michael Sanchez, David Michael Jeremiah, and the Turning Point Worship Band. Dates and locations for the fall 2021 tour include:
October 5: TAMPA, FL
October 7: JACKSONVILLE, FL
October 26: HOUSTON, TX
October 28: FORT WORTH, TX
Let us join together and search the Scriptures to answer the question, Where Do We Go From Here?
TOGETHER, WE CAN REACH MILLIONS!
Stand With Turning Point in Prayer
We invite you to pray with David Jeremiah and thousands of others in our Turning Point family around the world that multitudes will come to know Jesus Christ as Savior this fall. Ask God to help Turning Point reach more people with solid Bible teaching than ever before and that all who seek answers to the tough spiritual questions in life will find biblical answers through Turning Point and all of our outreaches together.
During the next ninety days, will you commit to praying for our ministry together? We have compiled a downloadable Turning Point Ministry Prayer Guide to assist you as you go before the throne of God and lift up this critically important season of ministry.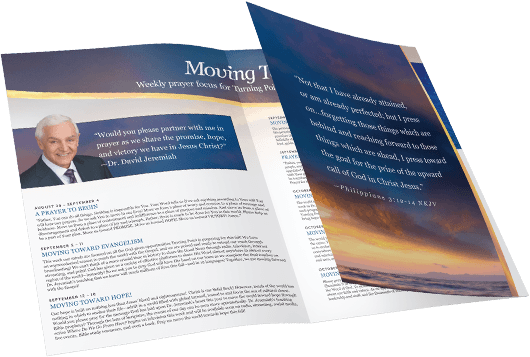 SUPPLEMENT YOUR STUDY OF PROPHECY
Visit the New Online Prophecy Experience
To complement David Jeremiah's presentation of Where Do We Go From Here? on Turning Point Television, the Online Prophecy Experience is offering free resources to help you take your study deeper. You will find:
Extended Messages. Watch David's full-length sermons as originally preached at Shadow Mountain Community Church, including content that will not air on television or radio.
Prophetic Connections. Draw connections between current events and the prophetic timeline revealed in the book of Revelation.
Bible Prophecy Q&A. Make sense of the End Times with biblical answers to some of the most commonly asked prophetic questions.
Inspirational Worship - Keep your heart centered on Christ's coming glory with soul-stirring music from Shadow Mountain Community Church. We encourage you to listen to your favorite melodies as you study God's Word or use them as a soundtrack for your day-to-day activities.
And much more!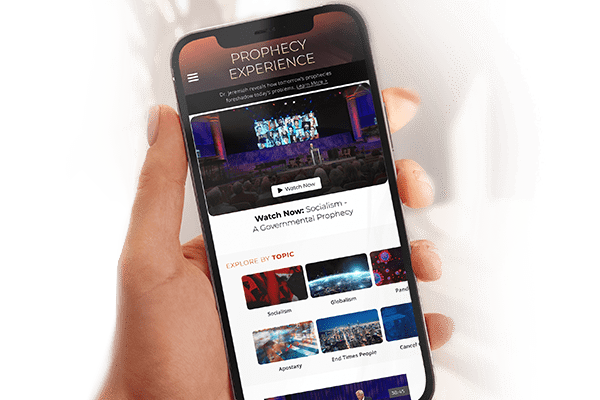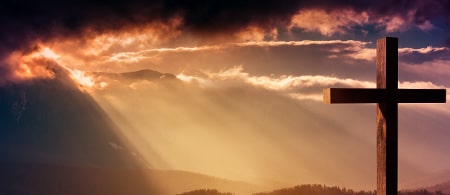 Discover Hope—Find Renewal
Become a Christian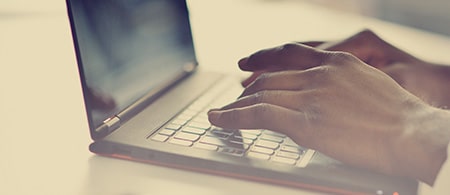 Has Turning Point Made a Difference in Your Life?
Write to Us!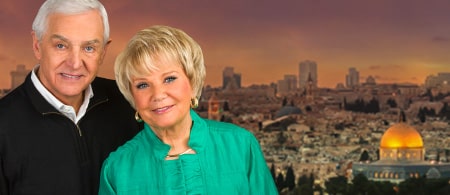 Step Into Scripture With David Jeremiah
2022 Holy Land Tour
Television Series:
Now Airing
Here are the current teaching series now airing on Turning Point Television. Enter your email address in the box below to receive updates about upcoming broadcasts.
Series Updates »
Please enter a valid email address
You've been successfully signed up!