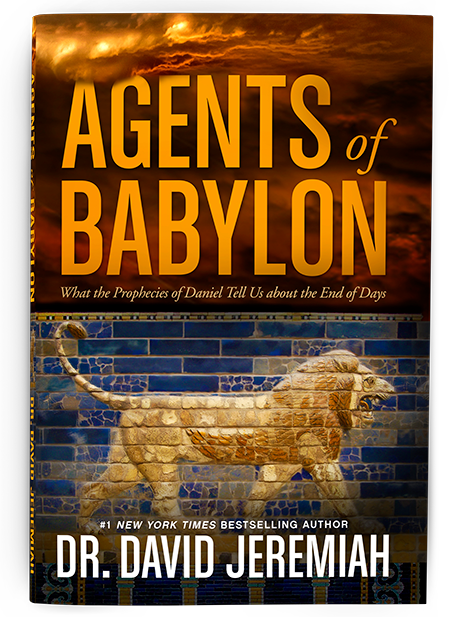 Price:
CAD $

16.00

Product Code: AOBBK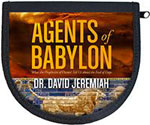 CD Album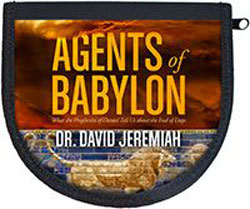 Learn More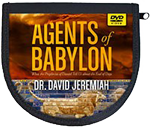 DVD Album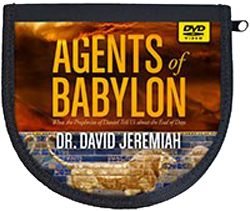 Learn More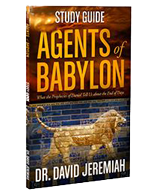 Study Guide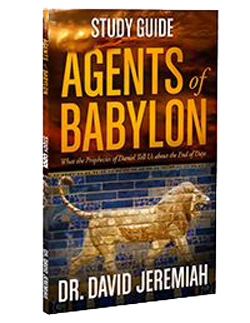 Learn More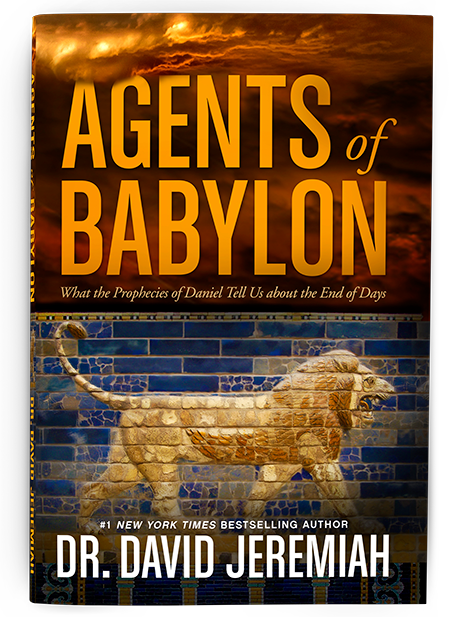 Price:
CAD $

16.00

Product Code: AOBBK
Daniel's prophecies were delivered to and through a cast of characters that Dr. David Jeremiah calls, "the agents of Babylon."
In
Agents of Babylon
, you will become acquainted with the most prominent players in the book of Daniel—those who play a role in Daniel's life and in the prophetic end-time plan of God. These agents were kings and rulers, royal counselors, animals, angels both good and evil, and inanimate objects like trees and statues. All play a part in the unfolding story of Daniel in Babylon.
As you read this book, you will develop confidence as the future days on earth are understood from a biblical perspective. You will become equipped to discuss the hope that we have as believers in Christ, and you will acquire new understanding about the events in the world today.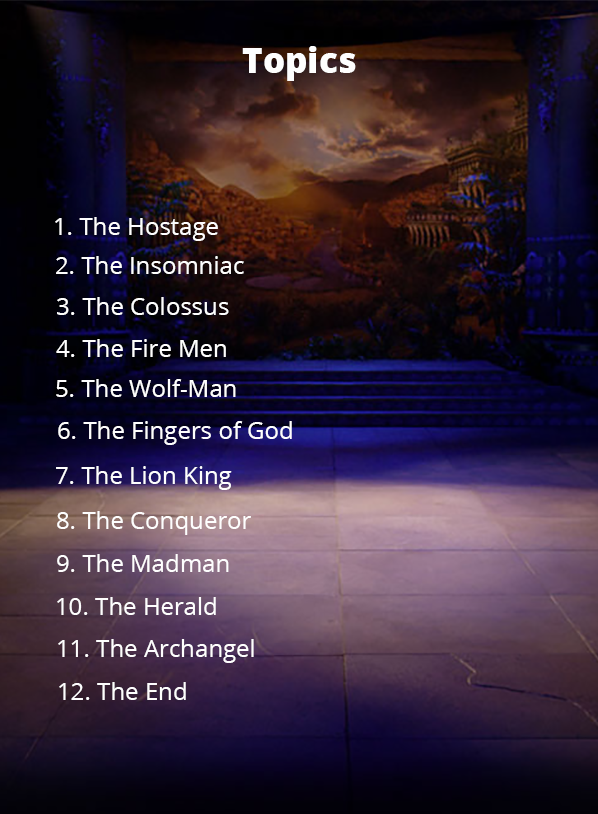 Product Specifications
Product Code
AOBBK
Number of Chapters
12
Cover
Softcover
Features
Fictional introductory dramatization followed by the 'Scripture Behind the Story' epilogue
Appendix
informative charts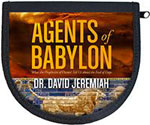 CD Album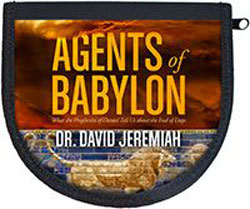 Learn More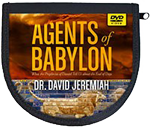 DVD Album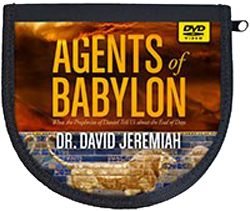 Learn More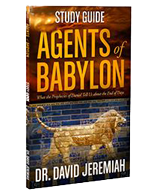 Study Guide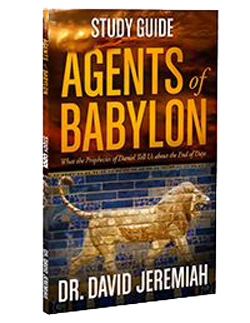 Learn More