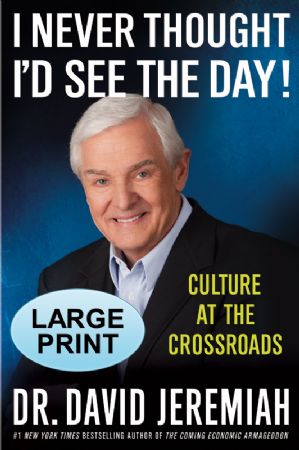 Price: 27.00
Product Code: NSDHBKLP
I Never Thought I'd See the Day! (Large Print)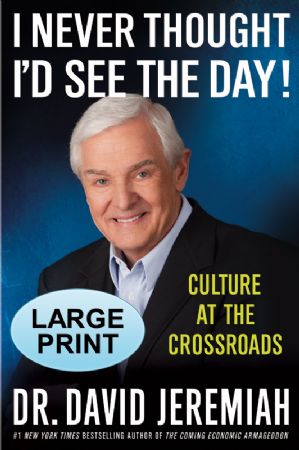 Price: 27.00
Product Code: NSDHBKLP
Discover a strategy for standing firm on the truth while the world is seeking for answers to modern crises.
In his fourth book on the current changes in our time, Dr. Jeremiah carefully examines nine developments that he never thought he would see in his lifetime— all of which have significant implications for the Church of Jesus Christ. Is Western civilization in an accelerating decline? And if it continues, will it eventually weaken and cause us to come to the end of cultured civilization as we now know it? David Jeremiah says "yes."
I Never Thought I'd See the Day!
details numerous signs of this moral and social decay. Who thought we would ever see the day…
Product Specifications
Product Code
NSDHBKLP
Number of Pages
417
Number of Chapters
10
Cover
Hardback
Dimensions
9.5 x 6.25
Publisher
Faith Words
Copyright Date
2011
ISBN
9-781455507344
Features
Notes
Large Print