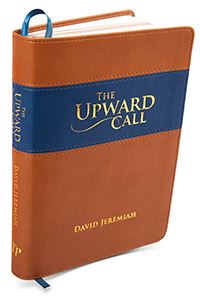 Price:
CAD $

22.00

Product Code: UWCHBKLE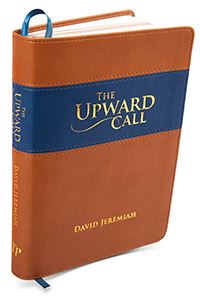 Price:
CAD $

22.00

Product Code: UWCHBKLE
Much is said about a person's calling in life.
Even those who claim no religious affiliation or faith understand the importance of giving back. But as Christians we have a higher calling—to be in the world helping others, taking care of those less fortunate, and extending God's love whenever and wherever possible.
To sustain this higher calling, Christ must be in all of our pursuits. This 366-day devotional is one way to begin. Read the daily Scripture—contemplate the truth found there—and consider the devotional thought that follows. Take time after this devotional to pray, to ask God to help you grow in your walk, to focus your thoughts not on your desires or needs, but on
The Upward Call
of God—what He would have you do that day.
Product Specifications
Product Code
UWCHBKLE
Number of Pages
392
Cover
Leather-bound
Dimensions
5.25 x 7.25
Publisher
Turning Point
Copyright Date
2015
Features
Soft, leather cover
Scripture reference to correspond with each devotional
Wide range of topics
Gift book size
Larger font