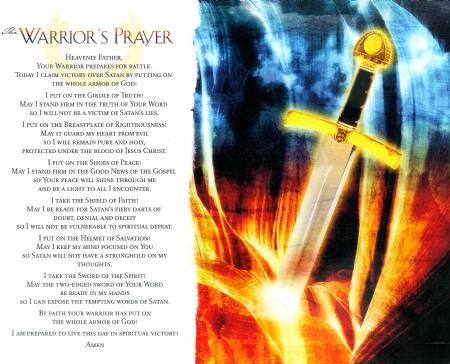 The Warrior's Prayer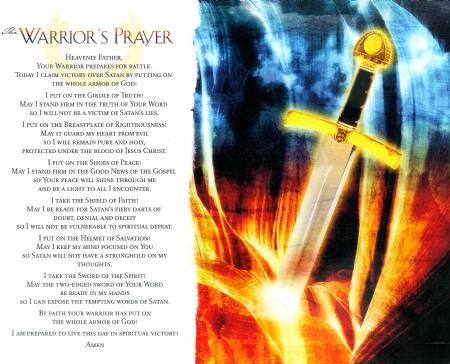 Price:

CAD $

3.50
Product Code:
TWPPO
Dr. Jeremiah has written a prayer based on Ephesians 6 entitled, The Warrior's Prayer, to equip you to fight the enemy and win! Don't leave your spiritual protection up to chance. Learn how to utilize the full armor of God to defeat the work of the devil in your life. Prepare for spiritual battle every day with The Warrior's Prayer. Frameable 8x10 poster.
Price: CAD $3.50
Product Code: TWPPO
Add to Cart
You might also be interested in:
Ordering for Christmas? Priority shipping arrives in 5-7 business days.