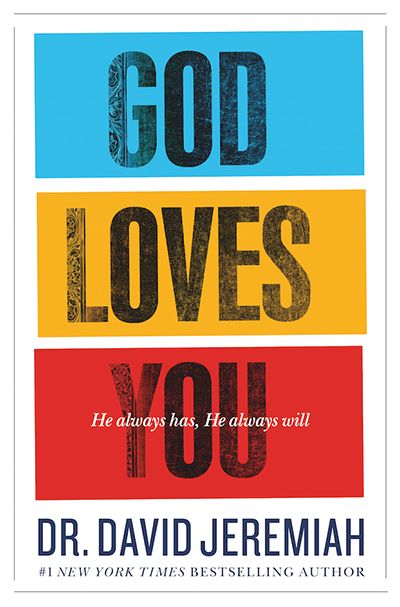 Price:
CAD $

17.00

Product Code: GLYBK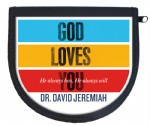 CD Album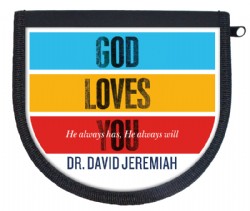 Learn More
DVD Album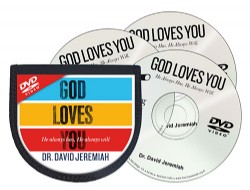 Learn More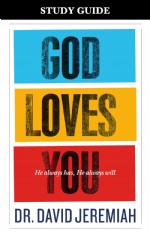 Study Guide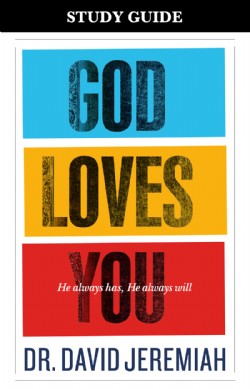 Learn More
God Loves You: He Always Has—He Always Will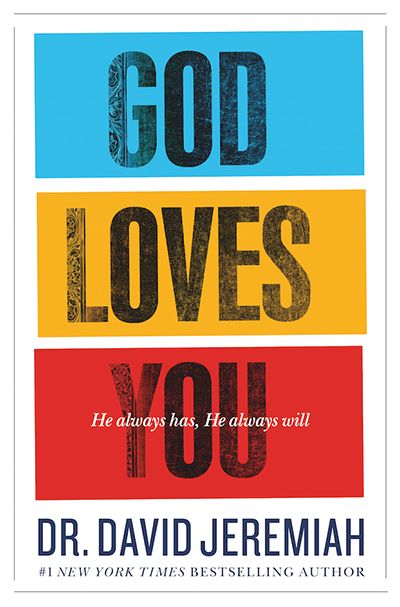 Price:
CAD $

17.00

Product Code: GLYBK
God's love is perhaps one of the most misunderstood aspects of our heavenly Father's nature.
Understanding that God is not just a loving God but is love itself baffles believers and non-believers alike. In this important book by David Jeremiah, he explains why love is the very nature of God—making it impossible for God to be anything other than love. You cannot truly understand God without comprehending His great love. After carefully explaining how God is love, Dr. Jeremiah outlines why the love of God never ends; teaching us the reality that God's love is not conditional on us.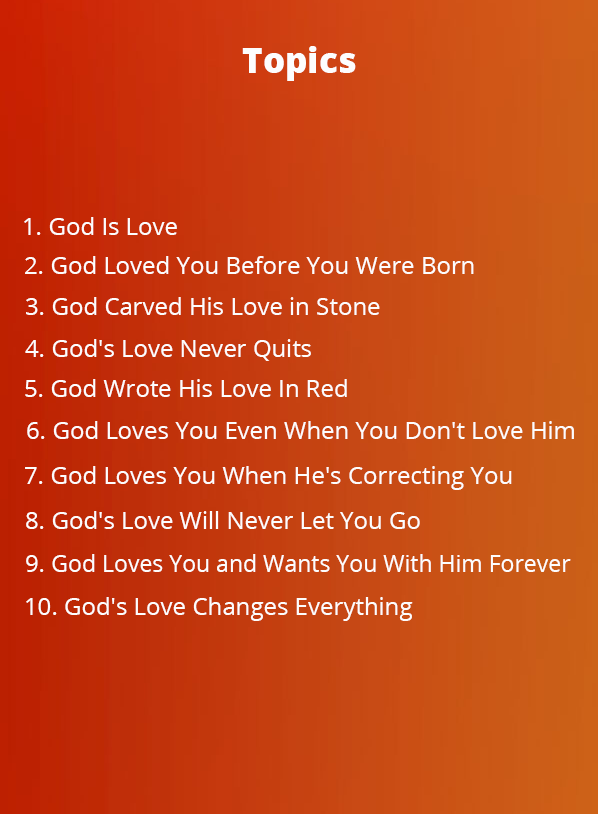 Questions We Ask About Love
PDF Download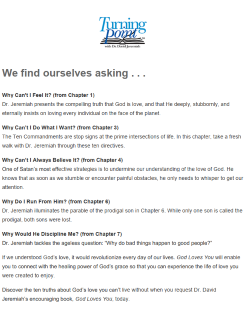 Download Now
Product Specifications
| | |
| --- | --- |
| Product Code | GLYBK |
| Number of Pages | 292 |
| Cover | Softcover |
| Dimensions | 6.25 x 9.25 |
| Copyright Date | 2012 |
| Publisher | Faith Words |
| ISBN | 978-0-446-56598-1 |
| Features | Thorough outline of God's character and unfailing love |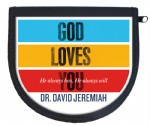 CD Album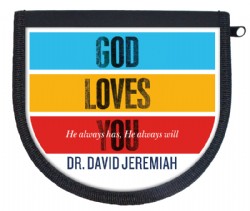 Learn More
DVD Album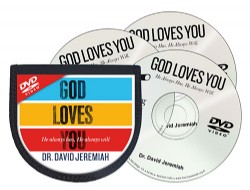 Learn More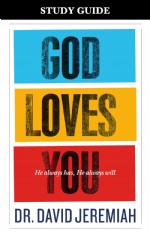 Study Guide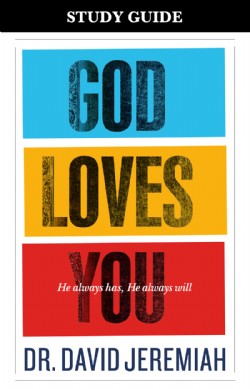 Learn More