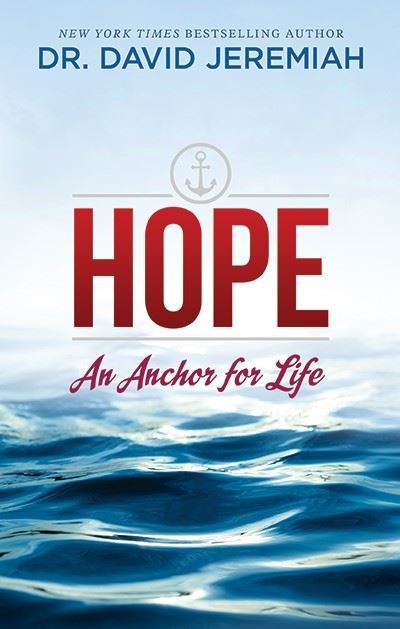 Price: 20.00
Product Code: HPEHBK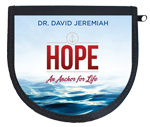 CD Album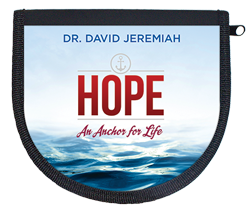 Learn More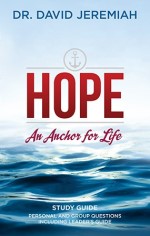 Study Guide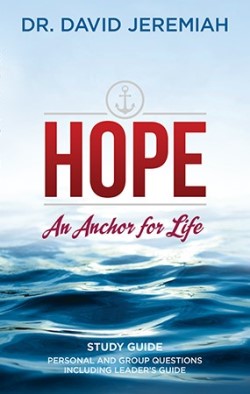 Learn More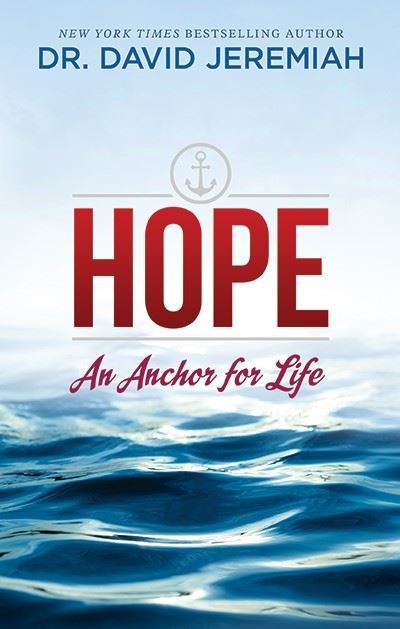 Price: 20.00
Product Code: HPEHBK
People are asking: Is there any hope? Hope for our nation? For our world? For me?
The Bible's answer is
yes
!
Whether you're in the quiet waters of a happy harbor or in stormy weather, God's hope forges an anchor for the soul, steadfast and sure. God's hope isn't wishful thinking or thin aspiration. In
Hope--An Anchor for Life
, Dr. Jeremiah brings you ten practical ways to anchor your life in the truth of God's Word.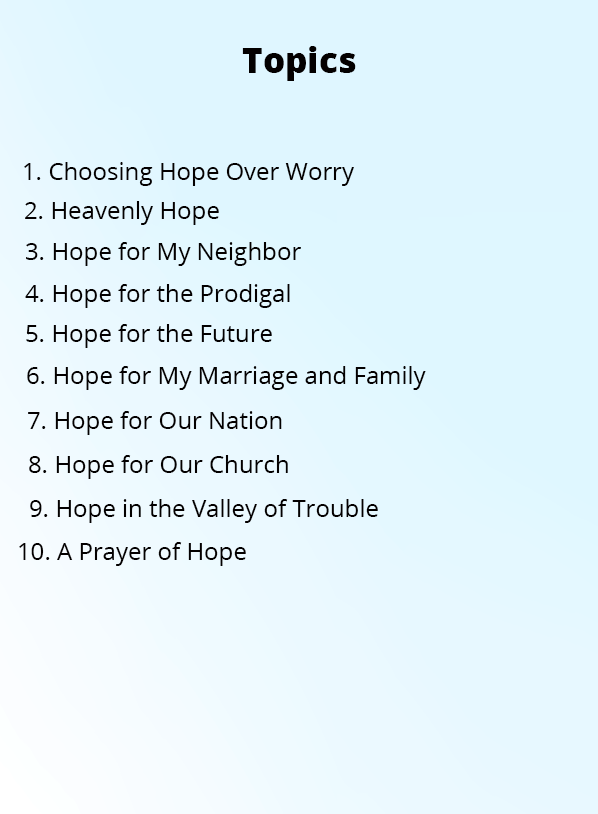 Chapter Preview
PDF Download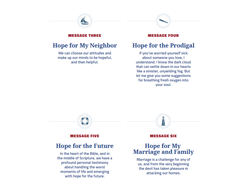 Download Now
Product Specifications
Product Code
HPEHBK
Number of Pages
240
Number of Chapters
10
Cover
Hardback
Dimensions
5.75 x 8.63
Publisher
Turning Point
Copyright Date
2016
Features
Tour of the most hopeful passages of Scripture
Practical topics
Closing prayer for each chapter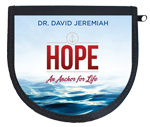 CD Album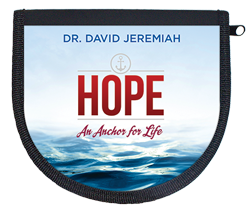 Learn More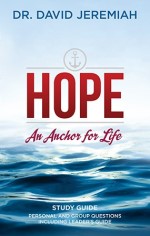 Study Guide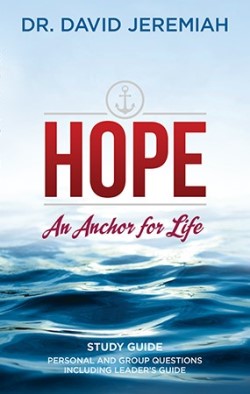 Learn More