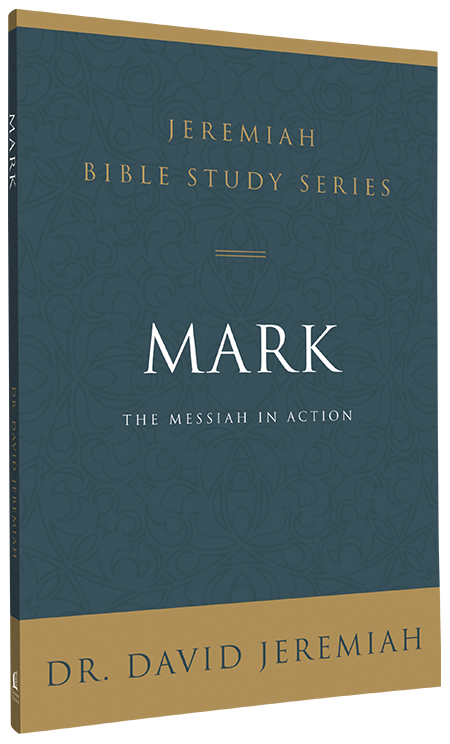 Price: 13.00
Product Code: JBMRKBK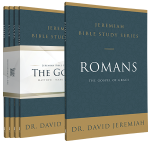 Softcover Book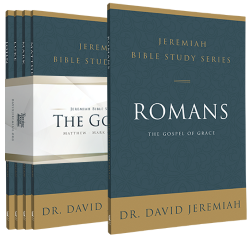 Learn More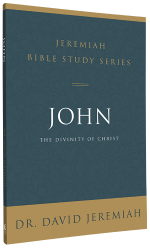 Softcover Book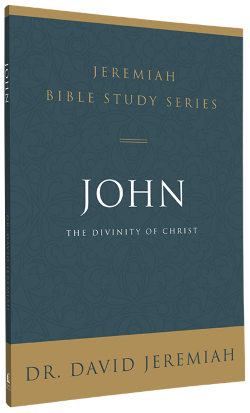 Learn More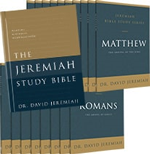 Promotional Set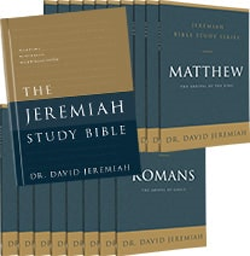 Learn More
Bible Study Series New Testament Collection
Promotional Set
Jeremiah Bible Study Series: 2 Corinthians

Softcover Book

Jeremiah Bible Study Series: Hebrews

Softcover Book

Jeremiah Bible Study Series: Romans

Softcover Book

Jeremiah Bible Study Series: Ephesians

Softcover Book

Jeremiah Bible Study Series: 1 & 2 Timothy and Titus

Softcover Book

Jeremiah Bible Study Series: James

Softcover Book

4 Gospel Bible Study Series Pack
Jeremiah Bible Study Series: 1 & 2 Thessalonians

Softcover Book

Jeremiah Bible Study Series: Colossians and Philemon

Softcover Book

Jeremiah Bible Study Series: 1 Corinthians

Softcover Book

NIV Navy Blue Hardback Jeremiah Study Bible
Jeremiah Bible Study Series: Revelation

Softcover Book

Jeremiah Bible Study Series: Philippians

Softcover Book

Jeremiah Bible Study Series: Acts

Softcover Book

Jeremiah Bible Study Series: 1, 2, 3 John & Jude

Softcover Book

Jeremiah Bible Study Series: Galatians

Softcover Book

Jeremiah Bible Study Series: 1 & 2 Peter

Softcover Book
Add to Cart
Price: $1,000
Jeremiah Bible Study Series: Mark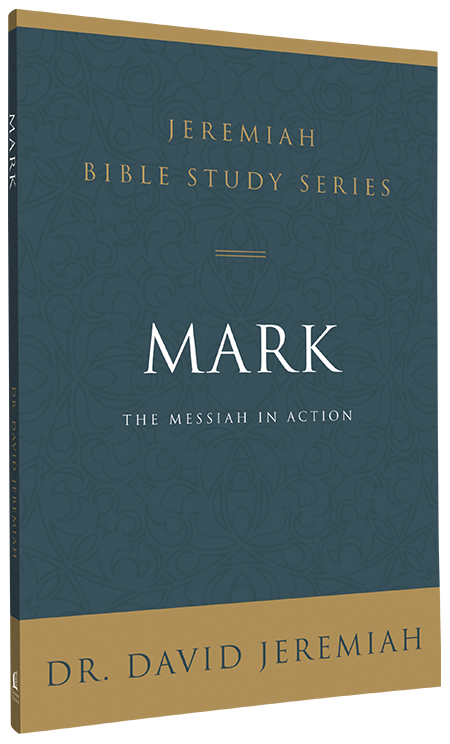 Price: 13.00
Product Code: JBMRKBK
John Mark lived in an exciting and terrifying time for the early church.
The number of people joining the new movement was steadily increasing . . . but so were the persecutions of its members at the hands of the Roman authorities. In the midst of this era of fear, grief, and hardships, Mark penned his Gospel to instill hope in believers everywhere—reminding them of what the Son of God had taught while he was on earth and the power he had exerted over creation itself. Jesus had triumphed over the grave, and he would be with them in the midst of every storm.
Take advantage of our bulk discount! Order (10) or more copies of a Jeremiah Bible Study Series product and receive 20% off the price!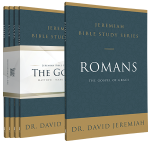 Softcover Book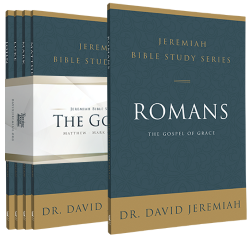 Learn More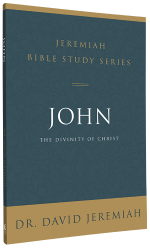 Softcover Book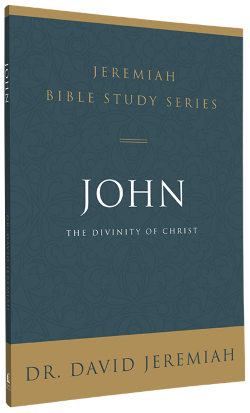 Learn More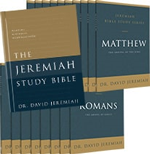 Promotional Set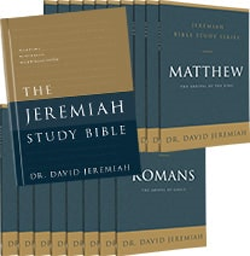 Learn More
Bible Study Series New Testament Collection
Promotional Set
Jeremiah Bible Study Series: 2 Corinthians

Softcover Book

Jeremiah Bible Study Series: Hebrews

Softcover Book

Jeremiah Bible Study Series: Romans

Softcover Book

Jeremiah Bible Study Series: Ephesians

Softcover Book

Jeremiah Bible Study Series: 1 & 2 Timothy and Titus

Softcover Book

Jeremiah Bible Study Series: James

Softcover Book

4 Gospel Bible Study Series Pack
Jeremiah Bible Study Series: 1 & 2 Thessalonians

Softcover Book

Jeremiah Bible Study Series: Colossians and Philemon

Softcover Book

Jeremiah Bible Study Series: 1 Corinthians

Softcover Book

NIV Navy Blue Hardback Jeremiah Study Bible
Jeremiah Bible Study Series: Revelation

Softcover Book

Jeremiah Bible Study Series: Philippians

Softcover Book

Jeremiah Bible Study Series: Acts

Softcover Book

Jeremiah Bible Study Series: 1, 2, 3 John & Jude

Softcover Book

Jeremiah Bible Study Series: Galatians

Softcover Book

Jeremiah Bible Study Series: 1 & 2 Peter

Softcover Book
Add to Cart
Price: $1,000