Price:
CAD $

16.00

Product Code: PGABK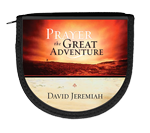 CD Album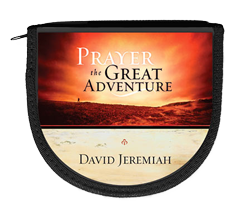 Learn More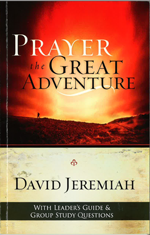 Study Guide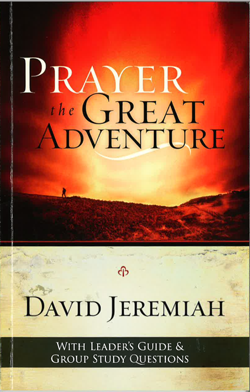 Learn More
Prayer—The Great Adventure
Price:
CAD $

16.00

Product Code: PGABK
The greatest adventure of our lives is to embark on companionship with God through prayer.
Prayer is a great privilege. It's the way we commune with our Creator—the way we talk to our Father. It's also one of our most neglected disciplines, as individuals and as a body.
This book offers a step-by-step approach through the Lord's Prayer (Matthew 6:9-13), the same prayer Jesus taught his disciples to pray. With gentle, practical guidance, Dr. Jeremiah shares his own story of learning to pray out of desperation, inspiring you to find the same urgency and intimacy in every stage of your glorious walk with God.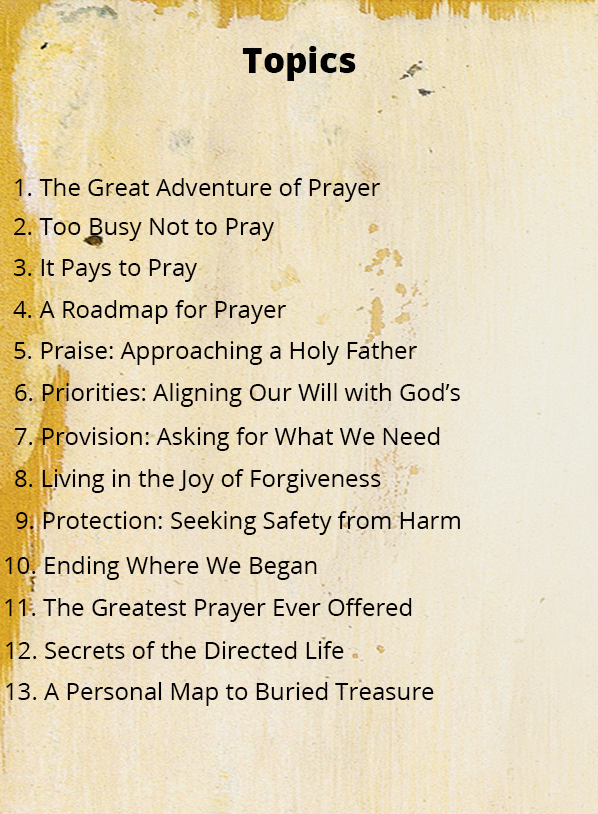 Product Specifications
Product Code
PGABK
Number of Pages
263
Number of Chapters
13
Cover
Softcover
Dimensions
8.5 x 6
Publisher
Multnomah
Copyright Date
2017
ISBN
978-1-59052-182-3
Features
Section on journaling
Personal accounts from Dr. David Jeremiah
Three sections of prayer--the Lord's teaching on prayer, the Disciples' Prayer, and the High Priestly prayer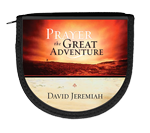 CD Album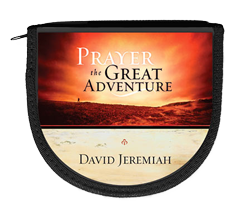 Learn More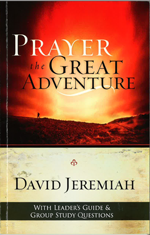 Study Guide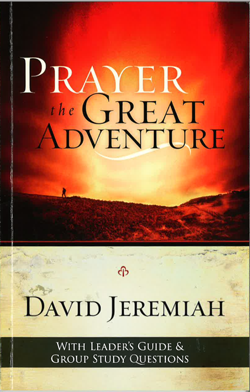 Learn More