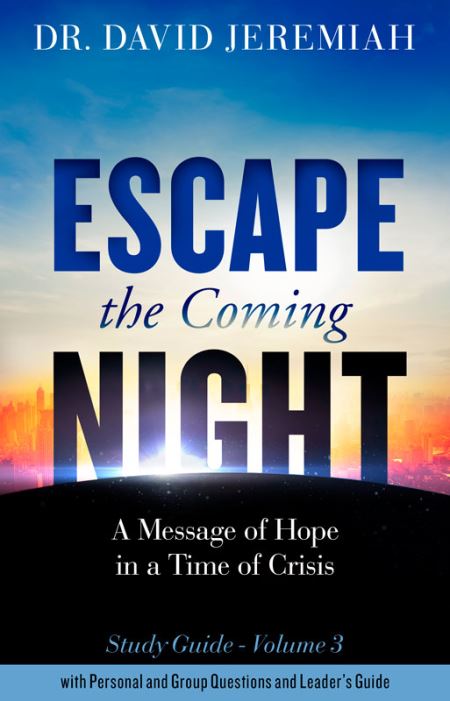 Price: 10.00
Product Code: REVSG3
Escape the Coming Night - Volume 3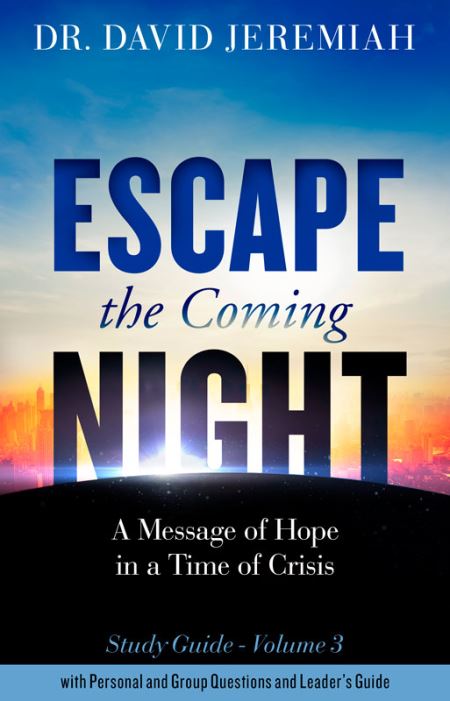 Price: 10.00
Product Code: REVSG3
If you think the pace of life today is fast - especially the frequency with which we're assaulted with "bad news" - you haven't seen anything yet.
But the good news is you don't have to be here to watch the earth implode on itself. That's the message covered in this third volume of the
Escape the Coming Night
series. Dr. Jeremiah shows you haw man's rejection of God's grace through the years is what calls forth the revelation of His judgment - and how you can respond to His grace before it's too late. Covers Revelation 11 - 17.