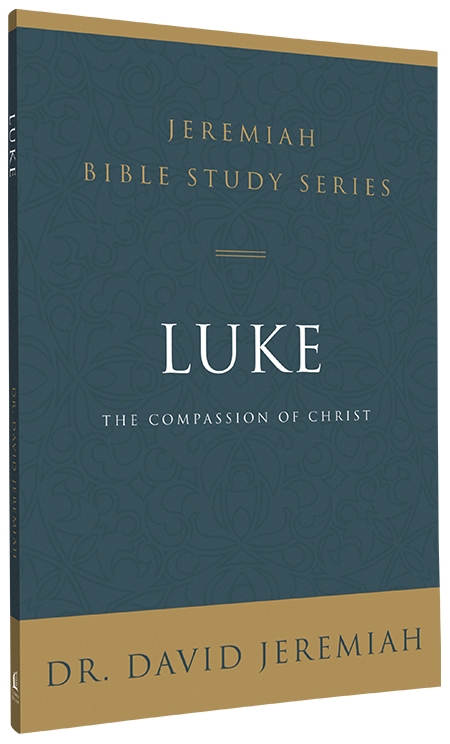 Price: 13.00
Product Code: JBLUKBK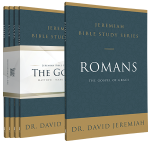 Softcover Book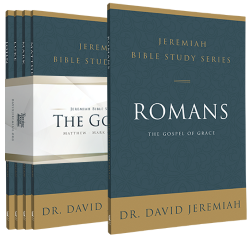 Learn More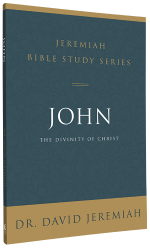 Softcover Book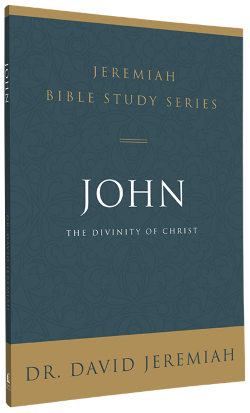 Learn More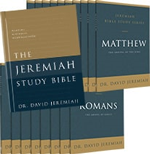 Promotional Set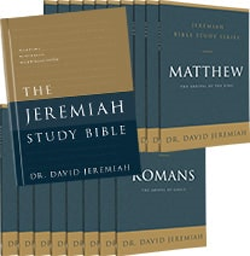 Learn More
Bible Study Series New Testament Collection
Promotional Set
Jeremiah Bible Study Series: 2 Corinthians

Softcover Book

Jeremiah Bible Study Series: Hebrews

Softcover Book

Jeremiah Bible Study Series: Romans

Softcover Book

Jeremiah Bible Study Series: Ephesians

Softcover Book

Jeremiah Bible Study Series: 1 & 2 Timothy and Titus

Softcover Book

Jeremiah Bible Study Series: James

Softcover Book

4 Gospel Bible Study Series Pack
Jeremiah Bible Study Series: 1 & 2 Thessalonians

Softcover Book

Jeremiah Bible Study Series: Colossians and Philemon

Softcover Book

Jeremiah Bible Study Series: 1 Corinthians

Softcover Book

NIV Navy Blue Hardback Jeremiah Study Bible
Jeremiah Bible Study Series: Revelation

Softcover Book

Jeremiah Bible Study Series: Philippians

Softcover Book

Jeremiah Bible Study Series: Acts

Softcover Book

Jeremiah Bible Study Series: 1, 2, 3 John & Jude

Softcover Book

Jeremiah Bible Study Series: Galatians

Softcover Book

Jeremiah Bible Study Series: 1 & 2 Peter

Softcover Book
Add to Cart
Price: $1,000
Jeremiah Bible Study Series: Luke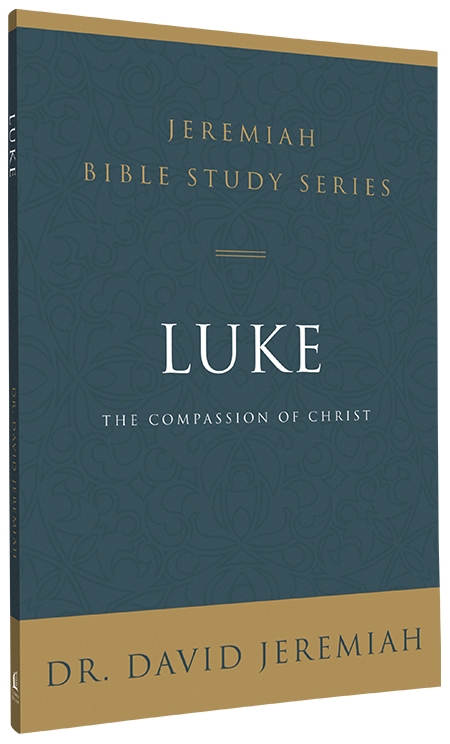 Price: 13.00
Product Code: JBLUKBK
Luke was a physician in the first century, and as such he sought to bring physical healing to those who came to him in need.
But at some point in his life, he heard about an even greater physician from Nazareth who not only miraculously healed people of their physical ailments but also brought healing to their souls.
Luke's Gospel reflects the skill he undoubtedly employed in his work—asking probing questions, taking detailed notes, diagnosing the problems—as he carefully relates the events of Jesus' ministry on earth. Through it all, Luke reveals how Jesus, as a compassionate Physician, came to offer a cure to the terminal condition of sin that we all share . . . an illness that could only be remedied by sacrificing his own life in payment on the cross.
Take advantage of our bulk discount! Order (10) or more copies of a Jeremiah Bible Study Series product and receive 20% off the price!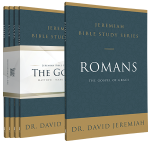 Softcover Book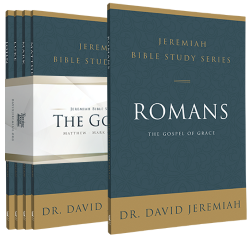 Learn More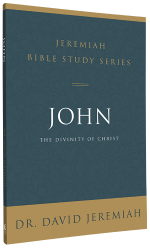 Softcover Book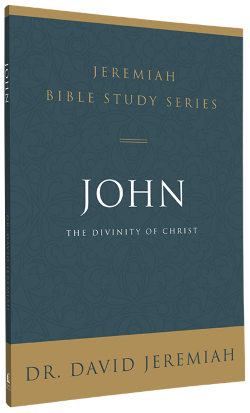 Learn More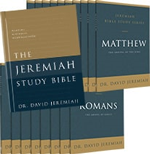 Promotional Set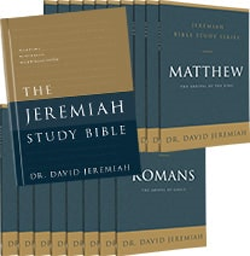 Learn More
Bible Study Series New Testament Collection
Promotional Set
Jeremiah Bible Study Series: 2 Corinthians

Softcover Book

Jeremiah Bible Study Series: Hebrews

Softcover Book

Jeremiah Bible Study Series: Romans

Softcover Book

Jeremiah Bible Study Series: Ephesians

Softcover Book

Jeremiah Bible Study Series: 1 & 2 Timothy and Titus

Softcover Book

Jeremiah Bible Study Series: James

Softcover Book

4 Gospel Bible Study Series Pack
Jeremiah Bible Study Series: 1 & 2 Thessalonians

Softcover Book

Jeremiah Bible Study Series: Colossians and Philemon

Softcover Book

Jeremiah Bible Study Series: 1 Corinthians

Softcover Book

NIV Navy Blue Hardback Jeremiah Study Bible
Jeremiah Bible Study Series: Revelation

Softcover Book

Jeremiah Bible Study Series: Philippians

Softcover Book

Jeremiah Bible Study Series: Acts

Softcover Book

Jeremiah Bible Study Series: 1, 2, 3 John & Jude

Softcover Book

Jeremiah Bible Study Series: Galatians

Softcover Book

Jeremiah Bible Study Series: 1 & 2 Peter

Softcover Book
Add to Cart
Price: $1,000