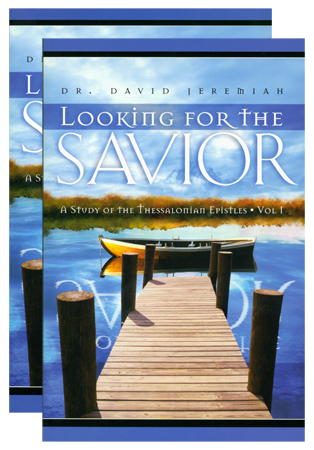 Price: 16.00
Product Code: LFSSGP
Looking for the Savior - Volumes 1 & 2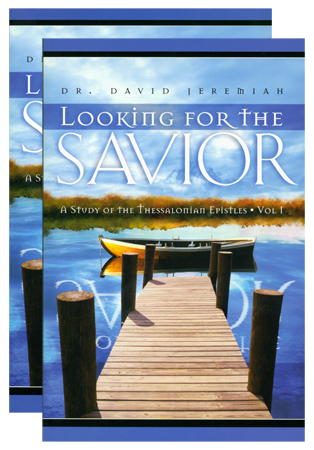 Price: 16.00
Product Code: LFSSGP
The apostle Paul led the Thessalonians to Christ and gave them a crash course in theology; then he had to leave.
But he followed up by mail, and we have his two letters to the infant church to learn from in our own experience. Paul assured the church of Thessalonica that God's faithfulness would see them through their trials, remove them from the coming Tribulation, and give them a permanent new home in heaven. In
Looking for the Savior
, Dr. Jeremiah walks believers through Paul's letters to the Thessalonians, explaining every nuance of the faith as it was plainly presented by Paul.