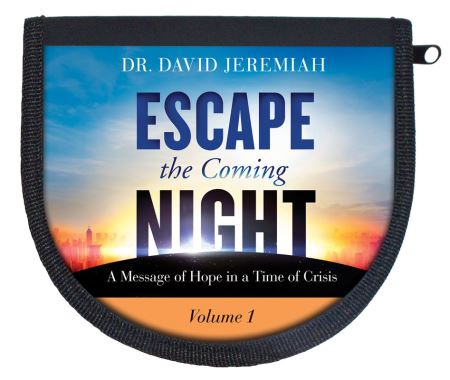 Price:
CAD $

78.00

Product Code: REVAL1CD
Escape the Coming Night - Volume 1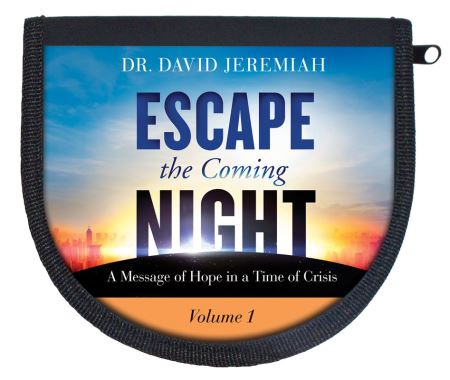 Price:
CAD $

78.00

Product Code: REVAL1CD
Listen with an open heart to the significance of God's words in Revelation and be prepared for the future.
Escape the Coming Night
is a series that goes verse-by-verse through one of the most challenging and rewarding books of the Bible - Revelation. Pastor David Jeremiah has studied the book of Revelation over the course of his ministry and is well-equipped to lead the advanced student or the beginner through all 22 chapters of this fascinating and final book of the Bible. The study guides provide helpful questions that will lead you as you dig deeper into Revelation and discover its relevance to your life.
This volume, volume 1 of 4 CD albums in the series, explores the first two of the three major divisions of Revelation: the things John saw and the things which are (Revelation 1:19). Covers Revelation 1-3.
Product Specifications
| | |
| --- | --- |
| Product Code | REVAL1CD |
| Media Type | CD |
| Number of Messages | 12 |
| Latest Air Date | February 2018 |