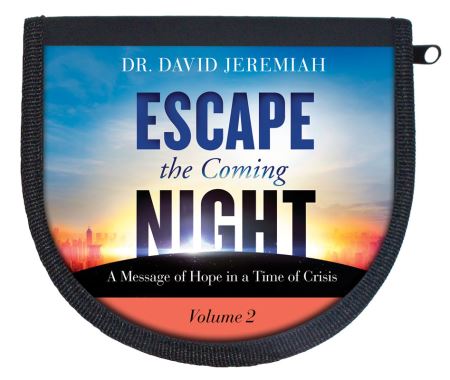 Price: 78.00
Product Code: REVAL2CD
Escape the Coming Night - Volume 2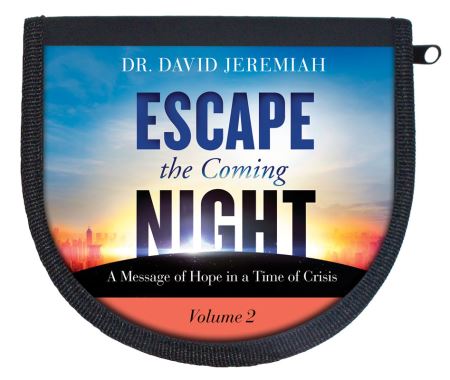 Price: 78.00
Product Code: REVAL2CD
Planet earth is not the place to be when the Tribulation unfolds.
In volume 2 of
Escape the Coming Night
, Dr. David Jeremiah explores the dark night of judgment that is soon to come upon the world - the seven-year Tribulation. The Tribulation reaches an intensity of destruction never witnessed in human history. God's seal and trumpets are unleashed, resulting in "hell on earth."
Let Dr. David Jeremiah take you verse-by-verse through Revelation 4:1-11:14, where we learn more about the judgment God renders upon the world for its rebellion and rejection of the Messiah.
Product Specifications
| | |
| --- | --- |
| Product Code | REVAL2CD |
| Media Type | CD |
| Number of Messages | 12 |
| Latest Air Date | February 2018 |